Sega's COVID recovery continues as sales rise 15.6% to $2.5bn
Publisher confirms third Sonic movie, expects 13 million game sales this year, and says 'Super Games' will arrive in 2026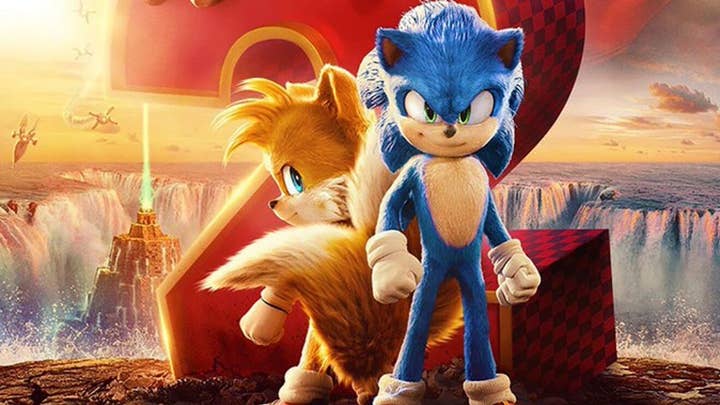 Sega has released its full-year results, showing a significant increase in sales and profits as the company's non-games business recovers from the impact of the pandemic.
The Japanese publisher reported net sales of ¥320.9 billion ($2.5 billion) for the twelve months ended March 31, 2022 -- up 15.6% when compared to the previous year.
Within this, the Entertainment Contents division (which includes video games) achieved net sales of ¥235.9 billion ($1.8 billion), an increase of 8.3% year-on-year.
There were dramatic increases in two key metrics; operating income rose 392% to ¥32 billion ($248 million), while ordinary income was up a whopping 1,858% to ¥33.3 billion ($258.1 million).
This is due primarily to the recovery of Sega's other businesses, which all sustained losses in the previous financial year. For example, the pachislot and pachinko division went from an ordinary income loss of ¥11.3 billion ($87.6 million) last year to a gain of ¥10.2 billion ($79.1 million).
The company has also been streamlining its business. Earlier this year, Sega fully withdrew from the Japanese arcade scene, bringing a 56-year era to an end.
In terms of its games business, Sega's highlighted the strong performance of new games released in the past year, including Humankind, Yakuza spin-off Lost Judgment, Sonic Colours: Ultimate, Super Mario Ball: Banana Mania, Shin Megami Tensei V, Football Manager 2022 and Total War: Warhammer 3.
Looking forward, Sega expects a dramatic increase in game sales over the next financial year.
The seven FY2022 releases mentioned above shipped sold around six million units combined. Sega expects its FY2023 line-up of 13 titles to sell more than 13 million units.
Upcoming titles include Sonic Frontiers, Sonic Origins, Two Point Campus, 13 Sentinels: Aegis Rim, and Soul Hackers 2.
Elsewhere, there was mention of the company's 'Super Games' initiative -- previously described as an initiative to develop "new and innovative titles where the key focuses are 'Global', 'Online', 'Community' and 'IP utilisation'."
While rumours have circulated that remakes of Crazy Taxi and Jet Set Radio will be the first to demonstrate this approach, the company's financial results suggest the first 'Super Games' are not expected until FY2026. Until then, the priority is to "reinforce the earnings base by strengthening the global branding of existing IPs."
Sega also confirmed a third Sonic The Hedgehog movie is in the works -- unsurprising given this year's sequel is now the top-grossing video game movie of all time.
The company is forecasting sales of ¥375 billion ($2.9 billion) for the next year, an increase of 16.9% over today's results. Entertainment contents is expected to deliver sales of ¥277 billion ($2.1 billion), up +17.4%.
Sega is also expecting further recovery from its non-games businesses, with ordinary income forecast to rise 25% to ¥40 billion ($310 million) and ordinary income to rise 20.1% to ¥40 billion ($310 million).