Sega is not open to acquisitions, following speculation around Microsoft bid
Publisher's Shuji Utsumi says firm will remain part of Sega Sammy Holdings, but has strong relationship with Xbox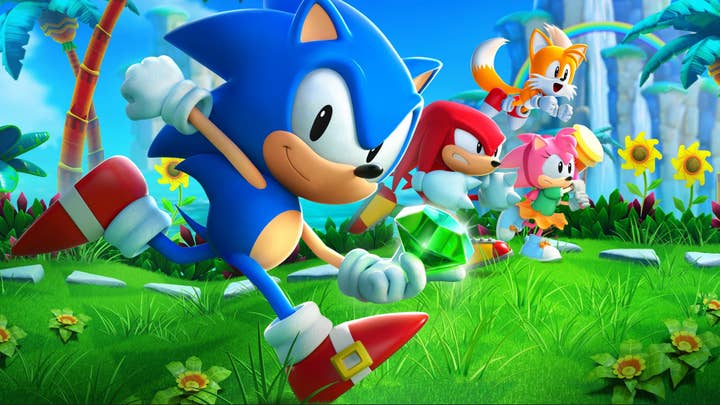 Sign up for the GI Daily here to get the biggest news straight to your inbox
Sega has dismissed speculation that it may be acquired by Xbox or any other company after speculation was triggered by the FTC vs Microsoft hearings.
Earlier this week, documents related to the case revealed Sega was one of more than 100 companies Microsoft considered acquiring before turning its attention to Activision Blizzard.
Bloomberg reported this prompted Sega Sammy's share price to its highest level since 2007 as rumours spread that the Sonic publisher might still be up for grabs – but co-chief operating officer Shuji Utsumi put a stop to these.
When Bloomberg asked if the company was still open to acquisition talks, Utsumi said: "No, not now."
He also declined to say whether Microsoft ever made a formal bid to buy Sega's games business from its parent company. A poorly-redacted document released earlier this week showed that Sega was not on Microsoft's short-list of potential acquisitions.
While Sega may not be planning to sell to Microsoft, Utsumi emphasised that it has a strong relationship with Xbox – even stronger than its relationships with Nintendo and PlayStation.
"We are very close with Microsoft and have a great relationship with its management team," he said. "Microsoft particularly has a high regard for us. Xbox's Phil Spencer and Sarah Bond are really serious about values that video game fans emphasise."
Microsoft is attempting to acquire Activision Blizzard, in part as a way to improve its presence in mobile through Activision-owned King. In April, Sega made a similar move when it acquired Angry Birds developer Rovio.
In 2021, Sega and Microsoft announced they were exploring a "strategic alliance" that will help boost the former's plans for its 'super game' strategy.
You can find out more about the revelations from FTC vs Microsoft in our handy roundup.