Sega and Tencent veteran John Clark named Curve Digital CEO
The British publisher discusses new acquisitions and the possibility of going public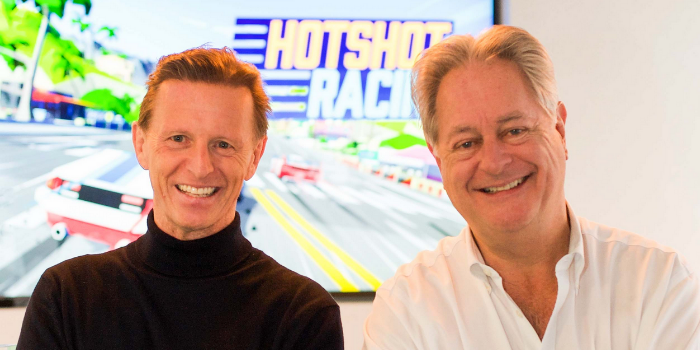 Curve Digital has named Tencent and Sega veteran John Clark as its CEO.
The new hire follows a string of big signings for the Human: Fall Flat publisher, which includes the acquisitions of indie studios Runner Duck and IronOak Games this year. Curve MD Jason Perkins has moved over to the newly created role of chief of studios, and is tasked with leading the new developers alongside future teams, with as many as six new acquisitions targeted over the next three years.
Clark is a well-regarded leader in the UK games industry and has held senior roles at Eidos, Sega and Tencent. He was EVP of publishing at Sega, where he worked for almost 13 years, and was part of the team that drove Sega's PC digital business. His most recent role was VP of partnerships in Europe for Tencent.
Curve was acquired last year by NorthEdge Capital in a deal worth £90 million. In an interview with GamesIndustry.biz, Clark says the firm is looking to become a major British publishing business, and the chance to be a part of that was too good to miss.
"In the UK industry, it's hard not to recognise the impact of Team17, Sumo, Frontier, Codemasters, Keywords," Clark begins. "We see the success of these companies and the way they're building a significant UK industry. Curve is part of that -- it's in a different part of the cycle, but still an exciting part.
"It feels like these opportunities come along once in a lifetime"
"If you then think about the indie games industry, again, that is flourishing. When we think about where the innovation is and where the next big thing is going to come from, it's difficult to not think about the thriving indie community. So to be part of both the UK games industry and the indie games scene, that was a big, big draw for me."
He continues: "Then if we look at Curve, they have established themselves. They've got a strong investor in NorthEdge, Dominic [Wheatley, CEO of parent company Catalis] and Stuart (Dinsey, Curve Chairman) have structured an organisation that has demonstrated growth over the last two years. It is profitable and it is well capitalised.
"What's also important is it's not just about third-party publishing, It's also about a first-party games business with the acquisitions of Runner Duck, which developed the Crew franchise [Space Crew and Bomber Crew], and more recently IronOak [For The King]. For me, it's really important that Curve is now making those steps into studio and IP ownership.
"The final part on that is the people. It is always important. We are at this pivot point where you've got first-party studios, you've got a strong third-party portfolio, you've now got a team of people who are indie and are the lifeblood of Curve, and you've got people who have come in with different skill-sets. To bring all of that together and take that forward, it feels like these opportunities come along once in a lifetime."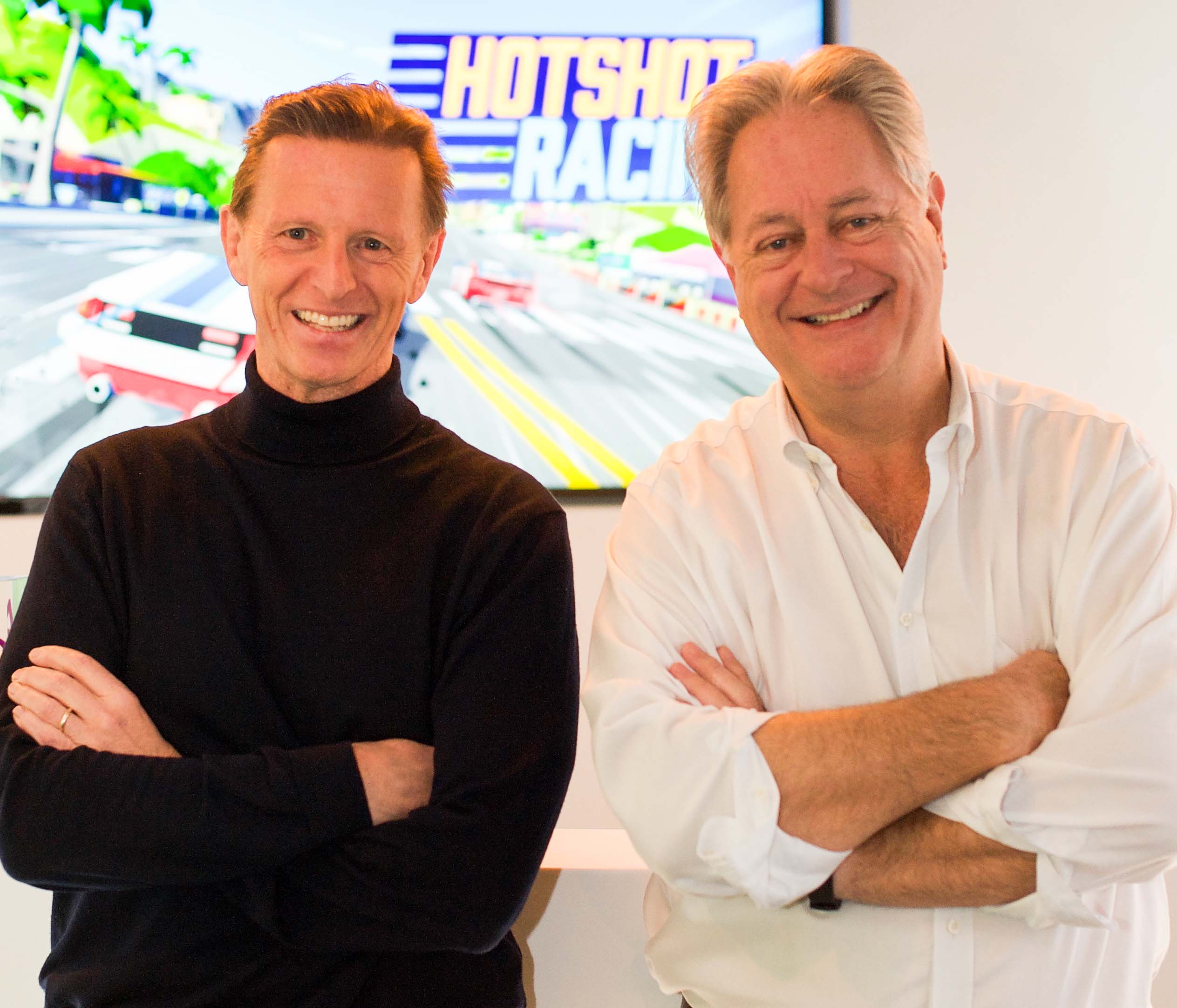 Clark says his job is to deliver significant growth for Curve and NorthEdge, and highlights the work Debbie Bestwick has achieved at fellow British publisher Team17.
"If we can do anything near to what Debbie's doing, that would be incredible," he says. "We want to be world class. With Eidos, we remember what it was like to have a significant UK games business, and it feels like we are heading in that direction."
Many of the fellow British firms that Clark references -- including Team17, Frontier and Sumo, which was also backed by NorthEdge -- are all publicly-owned companies. So is becoming a listed business part of the objective?
"With every investor, what do they want out of it? Do they want a return? Or do they want a longer-term interest? I guess it's a bit of both. NorthEdge exited Sumo, and Perwyn took over, and Perwyn are still there at Sumo. So is IPO an option for us? Yeah, of course it is. We see the success not only on the UK stock market, but also with other stock markets with games companies. So that has to be an option.
"Is selling an option for us? Of course. At some point... when will we be ready? When will we have the infrastructure finely tuned to be able to take in extra capital to be able to drive the business to having a big step change? The indie game sector is always something we will want to be interested in, but how do we start to scale up to become triple-I, and then AA, and then AAA? You will need capital to do that, and a way to do that is either through our existing investors, through a market raise, or through a sale process."
"Is IPO an option for us? Yeah, of course it is"
Clark references AAA, but he's keen to stress that the firm is very much indie-focused in terms of uncovering those potential big new franchises.
"The indie community is a breeding ground for breakouts," he says. "It is where innovation comes, it is where risk is taken, and it's where new ideas are hatched. Always making sure that you can focus on that level should remain a USP of companies like Curve. Other companies who are already operating in the AAA and AA space, they find it more of a challenge to look at that grass-roots level innovation and incubation space. It becomes a challenge for a few reasons, because of business dependencies, because of skillset, because of capacity, because of empathy.
"How can you speak to AAA and indie at the same time? It's obviously a real skill to be able to nurture that and have empathy for those developers. Without answering your question specifically, it's about how do you really stay close to where the innovation is. Because you've done interviews yourself with those who have delivered incredible breakout hits, and who can call them?"
Clark says a key focus for Curve will be to demonstrate this empathy for the studios it works with and acquires.
"It's about trying to understand the vision of the developer," Clark says. "On my adventures of talking to many, many different businesses, that's not always there. How does the developer want to take their game forward? And their community? Their success? It is so important for any games publisher to really try and understand that, and then trying to understand how the publisher fits in. It's all about how together we can make the game bigger than we could independently.
"Back when I was at Sega, we had six studios, and working with one was not the same as working with the other. If we look at independent studios like Two Point Studios, from start to completion of that project [Two Point Hospital], I was really proud to be involved in that and it was all about the vision of the developer. We need to know that one size doesn't fit all. When someone walks in and says 'Hi, I'm the AAA person', that's not always a positive. It's about how you apply that."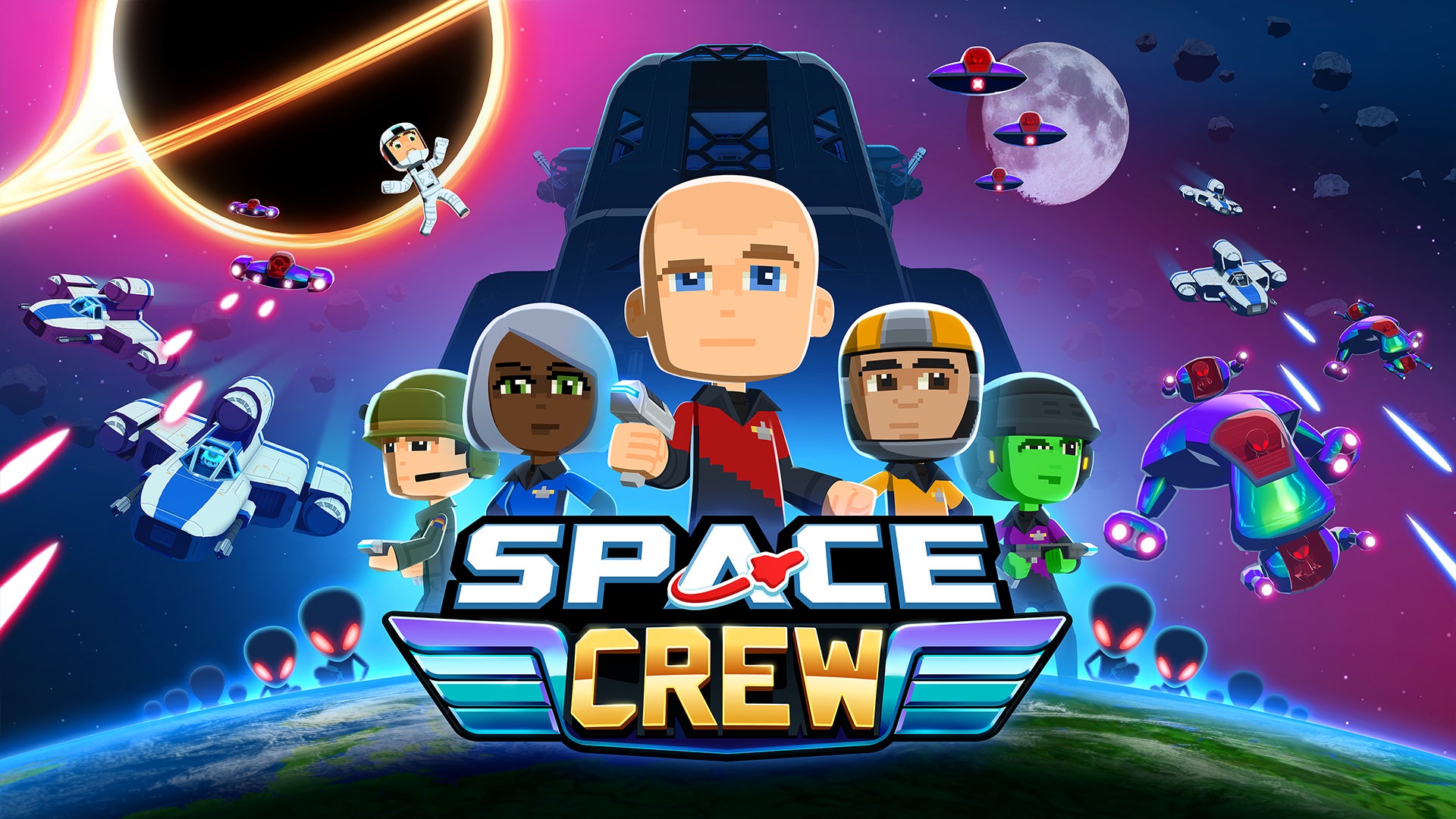 Chief of studios Jason Perkins will be key to that when it comes to establishing and expanding the firm's first-party teams. Perkins founded Curve as a development business, and it's something he's excited to return to now he can step away from overall management of the company.
"In the first couple of years we were doing a couple of million, and now we're doing tens of millions," Perkins says. "Our development spends are now in their millions. We now have over 40 people. That requires a lot of reporting and HR work, and I came to the conclusion -- and it was hard to get there -- that I was not the right person to take the business further. There are ambitions to grow the business to hundreds of millions, which is all very achievable. I was doing a lot of strategy and finance stuff, and I just found that bit really dull."
"When you think about content, geographies, platforms and viable ways of delivering content... There's never been a time like it"
He continues: "We opportunistically acquired Runner Duck. They were a two-person studio, and they've since released Space Crew and are now a five-person studio. We're not talking AAA studios, but even the growing pains of going from two to five creates issues, and I have a lot of experience in growing studios.
"We also acquired IronOak. They're a five-person studio and for their next project they want to get to 12. And with Dominic's plan to build out more studios -- he is looking to acquire six studios over the next two to three years -- I can work really closely with these studios on their issues and be their voice within the Curve group."
Longer term, Perkins will also be tasked with building out development resources for both internal and external studios. Although the company has ambitions to rapidly expand its development teams, Clark says it has to be the right developers with the right vision.
"There are studios that want to develop different games all the time, and there are studios that want to deliver and build ongoing franchises and experiences that will continue to thrive," he says. "That last one is something that is really interesting to me. IronOak and Runner Duck have a longer term view, which means we can build a longer term relationship. For me it's looking at that. Even when I was at Sega, it was about building a long-term, meaningful partnership together. It's not about coming in, making a bit of money and moving on."
It's been an active few years months for Curve, and the aim for Clark is to maintain the growth and follow in the footsteps of other recent British success stories.
"What an exciting time to be in the industry," he concludes. "There has always been new platforms and new ways of delivering games... but never have we been in a situation where you're adding more viable platforms to the incumbents through Google, Amazon and Epic, as well as more ways of playing, more ways of delivering content. The console platforms are not only bringing out new devices, but new ways of purchasing content. You have this multi-dimensional expanse of the business, which we've all been talking about for a long time, but right now, this Christmas, it's happening. It's all out there, it's all to play with and to build businesses and expertise on.
"When you think about content, when you think about geographies, when you think about platforms and viable ways of delivering content to consumers, it's phenomenal. There's never been a time like it."