Scopely partners with Kung Fu Factory
Adventure Time Card Wars developer signs multi-year deal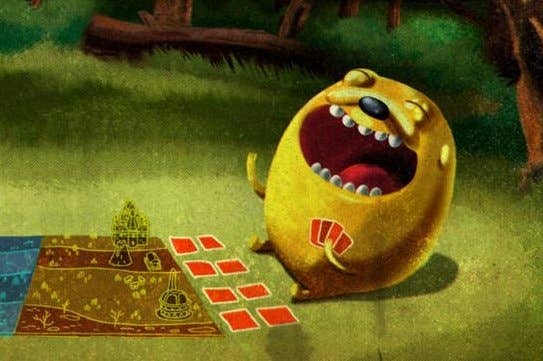 Entertainment network Scopely has signed a partnership deal with Adventure Time Card Wars developer Kung Fu Factory, a deal that will see the two companies work together on new IP and famous entertainment brands.
"The team at Kung Fu Factory has consistently impressed us," said Scopely's chief revenue officer Tim O'Brien.
"We are focused on bringing the best development studios in the world into the Scopely network to help them compete and scale in an environment that increasingly favors larger publishers with superior distribution and monetization infrastructure. We are excited to power Kung Fu Factory games to new heights and create outstanding experiences for our players."
Scopely was founded in 2011 and has had a productive few months. In February it announced two key new hires, general manager for casual games Dan Scheidegger and general Counsel, head of business affairs Roy Rosenthal.
Last October the company closed a Series A financing round led by Evolution Media Partners worth $35 million.
"We are very excited about taking our games to the next level with Scopely," added Kung Fu Factory CEO Ricci Rukavina.
"Having incredible access to their distribution, unparalleled platform for monetization, not to mention a well capitalized operation is a massive opportunity to create a lineup of great games that touches millions of people."
Kung Fu Factory's portfolio includes Adventure Time: Card Wars, Spongebob Moves In and Teenage Mutant Ninja Turtles: Rooftop Run, all of which were hits on mobile. It already has new games for 2015 and 2016 in development.