Schafer questions Double Fine's place on next-gen consoles
New consoles must open up to remain "friendly" to smaller, independent develolpers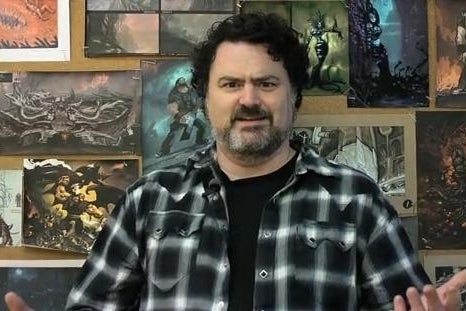 Tim Schafer is unsure whether independent companies like Double Fine will have a place on the next generation.
Speaking to Polygon, Schafer claimed that Double Fine would be unlikely to return to the $40 million investments required to make a game like Brutal Legend. The company has enjoyed great success launching smaller IPs and its back catalogue on Steam, and the numerous costs involved in developing for consoles - even online services like Xbox Live - no longer make sense.
"Our fear was that next generation was going to be only big AAA games. It was only going to be a place for Call of Duty and Halo," he said. "But we've talked to [the console manufacturers], and told people what things would be hard for teams our size with regards to consoles."
Schafer highlighted the hidden expenses associated with self-publishing on consoles: certification, patches, TCRs, and so on. For the next generation of consoles to remain viable marketplaces for companies like Double Fine, they will need to adopt certain aspect's of Steam's open approach.
"We'd still like to be active in that space, we care about consoles, but unless they open things up a lot more like what we have on Steam... if they opened things up more it would be a more friendly place from our perspective.
"We've talked to them about this stuff, and you know, they hear us. They're big companies and they can't make changes overnight, but I think they're taking all of that stuff into consideration. We'll have to see what happens."