Schafer: Publishers aren't quaking in their boots
Despite making $2 million on Kickstarter, developer says he's still pitching to publishers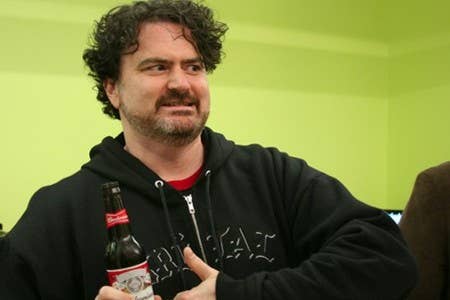 After raising $2 million for a new Double Fine adventure game on Kickstarter, developer Tim Schafer has said he is still pitching games to traditional publishers.
"I don't think any publishers are quaking in their boots," he told Rock Paper Shotgun.
"They're like, 'Oh, two million dollars, that's cute! That's the marketing budget for the little game I'm working on.' It's not a big amount of money for them. It's a big amount of money for us though."
The original target for fundraising for the game was $400,000, which it hit in eight hours, and the total rose quickly and impressively after publicity for the project spread. It currently stands at $2,270,072 with 14 days of contributions remaining.
"This is just one of our projects. We have four teams here. Those other teams are still out there pitching new games to publishers, and their response has always been - 'Oh that's great - congratulations on that. Now let's talk about games like we always have.'"
Despite that there's no denying that the success has inspired other developers, including inXile Entertainment, which plans to create a Wasteland sequel funded by Kickstarter.