Rogue One writer Gary Whitta headlines initial speakers for Changing Channels 2020
Upcoming free conference on the crossover between games and other entertainment also features TinyBuild, Outside Xbox, and Metro author Dmitry Glukhovsky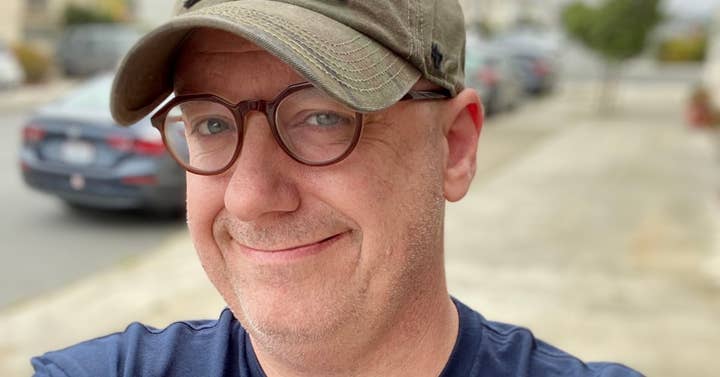 GamesIndustry.biz is announcing the first wave of speakers for our digital conference Changing Channels, including Rogue One writer Gary Whitta.
The event takes place on Thursday, August 13th and will explore the crossover between video games and other forms of entertainment, such as TV and film. It's free to attend and you can register here.
Whitta, who is both a screenwriter and a former games journalist, will be discussing his recent experiment with in-game television formats thanks to his popular talk show hosted in Animal Crossing.
He is one of several speakers already confirmed, alongside Metro 2033 author Dmitry Glukhovsky, who will offer deeper insight into how the stories of his novels and the 4A Games-developed shooter series influence each other.
Meanwhile, TinyBuild CEO Alex Nichiporchik will share how hit indie horror game Hello Neighbor is becoming a cross-media franchise and Outside Xbox's Jane Douglas, Mike Channel and Andy Farrant will discuss what TV could learn from YouTube about presenting video games coverage.
We'll also have a panel on the art of adapting big screen IP to video games, featuring Outright Games' Kathy Bucklin, and another on the use of live-action filming techniques in games development, featuring D'Avekki Studios' Tim Cowles and the BAFTA-winning developer of Her Story and Telling Lies, Sam Barlow.
The day will end with a digital networking event where attendees from the worlds of video games, TV, film, books and more can connect.
Changing Channels is one of four events we are hosting during our GamesIndustry.biz Live initiative: seven weeks of digital conferences and extensive coverage of major shows such as GDC and Gamescom.
For more details on Changing Channels, contact James.Batchelor@gamesindustry.biz. For sponsorship enquiries, contact Charlotte.Nangle@gamesindustry.biz.
You can register your place for Changing Channels here and read highlights from last year's Changing Channels, hosted at the BBC, here.
GamesIndustry.biz Live kicks off this Thursday with State of Games, an in-depth, data focused overview of the health of the games business in 2020.
You can currently find the full schedule at the GamesIndustry.biz Live website, and register for a free ticket here.
Other upcoming GamesIndustry.biz Live events include Investment Summit Online Autumn, which takes place from September 9 to 10, and UK Best Places To Work Awards 2020, which will be held on Friday, September 18.