Jagex CEO to depart
Mark Gerhard will leave Runescape studio in December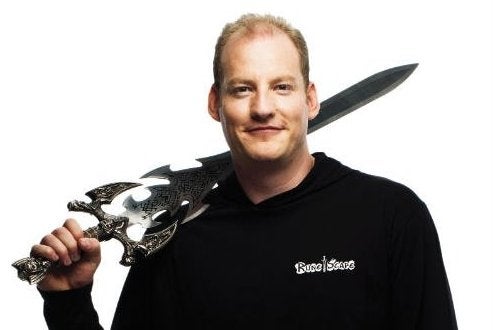 Jagex CEO Mark Gerhard has publicly announced he will leave the company in December. He did not make clear why he was leaving or what he planned to do next.
"It would be wrong of me to say I have always got everything right, because frankly I haven't, but I can promise you everything we've ever done was always done with the RuneScape's best interests in mind. I do genuinely believe RuneScape now has the strongest, passionate and most committed team ever, and RuneScape's future is in very safe hands indeed.
"In all honesty, with my departure in mind, I have been taking a step back and passed the virtual baton to Mod_Pips [vice president of RuneScape] sometime ago. I have no doubt he will continue to lead RuneScape into a very bright future. I know you will all afford Pips and the team the same passion, dedication, support and feedback (good and bad) I've been very blessed with over the years!"
In the letter he also said his proudest achievement at the company had been "tackling botting and gold farming" and increasing communication with the community.
Gerhard joined Jagex in February 2008 as chief technical officer and he's been CEO since January 2009.