Roblox hacked by Trump supporters
More than a thousand users' profiles changed, telling kids to ask their parents to re-elect US president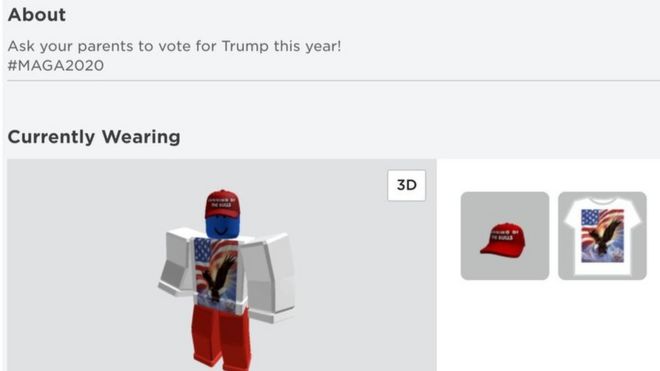 Popular online multiplayer game Roblox has been hacked by people trying to gain more support for President Donald Trump in the upcoming election.
The BBC reports that some of the game's users have found their profile messages changed and their avatars dressed in items that resemble those of the US president's supporters.
At the time of writing, more than 1,300 profiles currently bear the message: "Ask your parents to vote for Trump this year."
They also feature the acronym "MAGA2020," which stands for "Make America Great Again" -- Trump's slogan for the 2016 election.
Avatars have been dressed in T-shirts bearing the American eagle, plus red caps reminiscent of the "Make America Great Again" caps.
Some users report they are still able to log into their accounts and remove these additions themselves.
Roblox has more than 100 million users worldwide and is primarily aimed at children. Earlier this week, it was reported that lifetime player spending on the mobile version has passed $1.5 billion.
GamesIndustry.biz has contacted Roblox for comment.