Riot Games: "We aren't telling anyone to avoid saying 'Hong Kong'"
League of Legends firm clarifies confusion as rumours spread it is censoring esports team name Hong Kong Attitude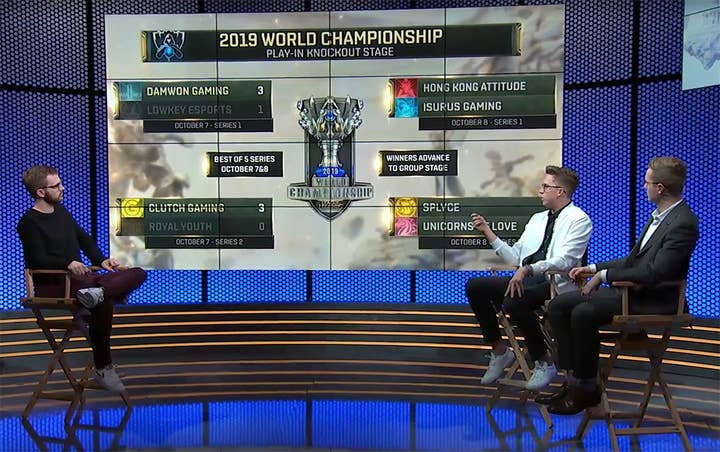 Riot Games has assured it is not telling its broadcasters to censor a Hong Kong esports team's name in order to avoid becoming embroiled in the ongoing Blizzard controversy.
Fans have noticed that hosts of the League of Legends World Championship video coverage seem to be trying not to say "Hong Kong Attitude" but instead referring to this team but its acronym 'HKA', PCGamesN reports.
One clip posted to Reddit actually shows a caster stopping himself midway through the team's name and switching to the initials.
Given the escalating backlash against Blizzard for punishing a Hearthstone player after he expressed support for the Hong Kong protestors, plus the fact that Riot Games is wholly owned by Chinese giant Tencent, conspiracy theories have inevitably arisen.
However, Riot communications lead Ryan Rigney has stressed via Twitter that this is not the case, posting an official statement.
"We want to correct some confusion that we are seeing regarding our coverage of Hong Kong Attitude. As you can see from our official @lolesports Twitter account, we refer to their team interchangeably by both their full name and their tricode abbreviation HKA, as we routinely do with all of the teams in our ecosystem."
Rigney himself added more comment to "make this as explicit as possible", saying, "We aren't telling anyone to avoid saying 'Hong Kong.' We'd just rather the team be referred to by its full name.
"There's been some confusion internally about this as well and we're working to correct it."
He concluded, "One more personal note on this: I think everyone is very sensitive to this issue right now given the events of the last week. We should have better prepped our casters and we're reiterating this policy to them today."
Consumers calls for a boycott against Blizzard after its decision earlier this week have amplified the issue, to the point where even US senators are weighing in on the debate.
In his column this week, our contributing editor Rob Fahey warns that more games publishers will likely get caught in the battle between the US and China.