Riot Games stands firm against walkout employees' demands
UPDATE: League of Legends developer describes walkout as an "important moment" for the company, details changes made as a result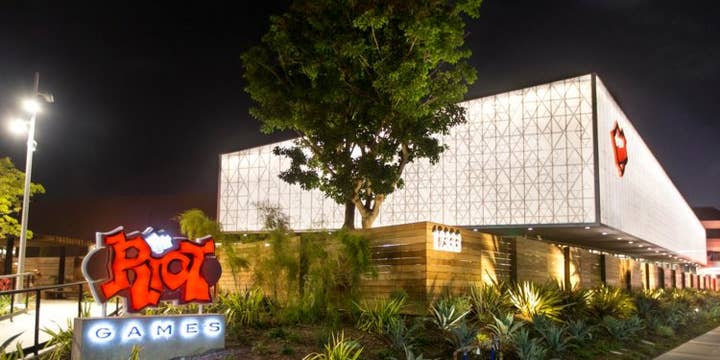 Original Story: The employee walkout at Riot Games appears to be be having no effect on the company's position, as management confirmed they will continue to use private arbitration for the ongoing legal battles it fights.
Staff at the League of Legends developer staged a mass walkout earlier this month over a mandatory clause that forces employees to waive their rights to sue Riot in court.
Frustration over this clause has been growing in recent weeks, until rumours of a walkout began to emerge. Three days before the walkout actually occurred, Riot Games said it would drop its mandatory arbitration clause, but only after current conflicts are resolved, and only for future employees. It promised to discuss an opt-out for established staff.
Bloomberg reports that stance has not changed. In a statement, the company said: "Ultimately, given the complexities of ongoing litigation, we will not change our employee argeements while in active litigation. We know not everyone agrees with this decision, but we also know everyone does want Riot to continue to improve."
Since the exposé on Riot's toxic work environment last year, the company has been making efforts to develop a more diverse and inclusive culture, but progress has been slow.
Five women at the company have sued Riot during that time, with complaints ranging from harassment to disparities in pay between genders. One case has been put together as a class-action lawsuit from both current and former staff.
Riot pushed for these cases to be moved into arbitration in April, which sparked the frustration over this issue and eventually resulted in the walkout.
According to Bloomberg, studies show employees are less likely to win in arbitration than in court.
Update: Riot Games has reached out to GamesIndustry.biz with more information on the impact of the walkout and the ongoing debate about its arbitration clause.
In the full statement, the company describes the walkout as "an important moment in our company's transformation."
While the stance on the arbitration hasn't changed since the previous announcement before the walkout, Riot re-emphasised that it remains "committed to having a firm answer around extending an opt-out to all Rioters when active litigation concludes."
The company also promised that, "At a minimum, we will give new Rioters the option to opt of our arbitration on individual sexual harassment claims."
A spokesperson also told GamesIndustry.biz that other changes -- such as a new council formed to better connect staff with the team helping to improve the company's culture, plus enabling employees to help reshape the firm's code of conduct -- would not have happened without the walkout and the efforts of its organisers.