Riot Games offers "mismatched" new hires cash to walk away
"Queue Dodge" initiative will put up 10 per cent of salary in the name of protecting company culture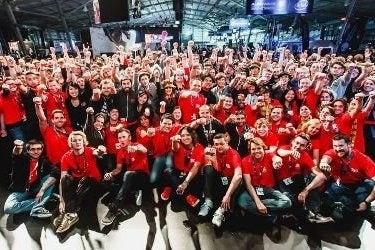 Riot Games is offering new hires up to 10 per cent of their annual salary to leave the company in the first 60 days. They're calling the initiative, "Queue Dodge."
The goal is to provide a "well-lit, safe exit path" for anyone they choose to hire who doesn't wish to stay. The deal only applies to North American hires at present, and extends to a maximum of $25,000.
In a post on its website, Riot acknowledged that it is following the example set by the online retailer Zappos, which started offering its new employees a similar escape route back in 2009. The stated goal for Zappos was to protect its internal culture by ensuring that its employees were there for, "more than just a paycheck."
"Culturally aligned people and teams are more effective, and alignment around mission and values allows us to better serve players," Riot said in the statement on its website. "We've designed Queue Dodge to help self-identified mismatches move on in an open, positive, and constructive way."
Riot continued: "We carefully vet every new hire through a rigorous interview process, but that's not enough to ensure a great fit every single time. Rather than allow mismatches to fester, we want to resolve them quickly. This is good for the company, and good for the professional. We don't know yet how many people might choose to Queue Dodge, but we'll learn from this and make better hiring decisions as a result."
Riot has been commended for its treatment of employees and its working environment in the past, and this move only lends credence to the results of those polls and surveys.