Riot Games CEO sued by former assistant for sexual harassment
Update: Plaintiff denies that her termination was based on complaints made by other Riot employees or partners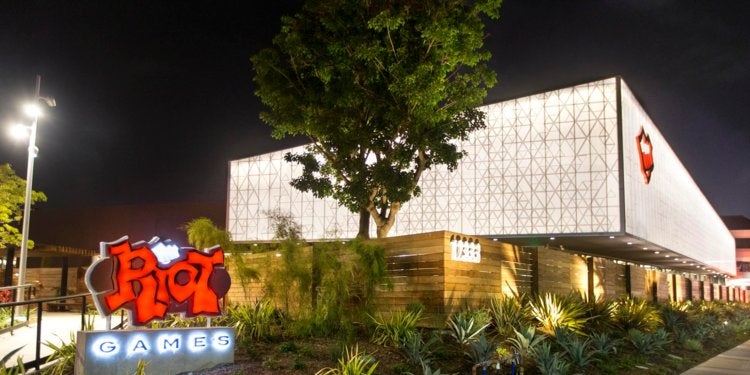 Original Story, Feburary 9, 2021: League of Legends developer Riot Games and its CEO, Nicolo Laurent, are facing a sexual harassment lawsuit from the exec's former assistant.
The complaint was filed in LA County Superior Court on January 7, and has now been shared by Vice.
In it, Sharon O'Donnell seeks damages for nine issues, including sexual discrimination, hostile environment harassment, and failure to pay wages.
O'Donnell was hired as an executive assistant in October 2017, reporting directly to Laurent.
She claims a "pattern of harassing" began shortly after she was hired and "continued until the end of her employment," which O'Donnell alleges was wrongfully terminated in July 2020.
Examples include claims that Laurent told her to watch her tone and be "more feminine," repeatedly yelled at her and spoke in a condescending tone, and stared at her "in a sexual fashion when discussing his underwear."
It's also alleged that the CEO asked his assistant to work at his home while his family was away, asking if she "could handle him when they were alone at his house," as well as tell her to "cum" over to his house while his wife was away.
O'Donnell reports she refused these requests, which she says increased Laurent's hostility towards her.
She claims her duties were taken away -- which she complained about to both Laurent and the Human Resources department -- and she was eventually fired.
Furthermore, O'Donnell claims she was not paid for all the hours she work, including overtime, and that she was not given legally required rest and meal breaks.
The lawsuit requests a trial by jury.
Riot Games told Vice that Laurent will continue in his duties while it investigates O'Donnell's claims.
In the full statement given to GamesIndustry.biz, a Riot spokesperson said: "Over the past several years, workplace culture has been one of our top priorities and we're proud of the steps we've taken to make Riot Games a great place to work. Core to giving Rioters confidence in our commitment to culture transformation is taking all allegations of harassment or discrimination very seriously, thoroughly investigating claims, and taking action against anyone who is found to have violated our policies.
"In this case, because some of the claims relate to an executive leader, a special committee of our Board of Directors is overseeing the investigation, which is being conducted by an outside law firm. Our CEO has pledged his full cooperation and support during this process, and we're committed to ensuring that all claims are thoroughly explored and appropriately resolved."
The spokesperson added that O'Donnell's claims about her dismissal are "simply false," instead reporting she was dismissed from Riot over seven months ago "based on multiple well-documented complaints from a variety of people."
Riot Games is already facing a class action lawsuit from several former employees over gender discrimination and sexual harassment -- a case the company has repeatedly tried to take out of courts and into individual arbitration.
According to the complaint document, O'Donnell is not one of the named class representatives in this case.
A preliminary settlement for this case would have seen the former Riot staff receive $10 million, but an intervention by the Department of Fair Employment and Housing has potentially increased this to over $400 million.
The class action, filed in November 2018, followed an exposé by Kotaku about Riot Games' toxic culture, with multiple complaints of sexual harassment and gender discrimination.
Laurent wrote an open letter, published on GamesIndustry.biz, sharing some of the lessons the company had learned following the original complaints about its sexist culture.
Update, February 15, 2021: Sottile Baltaxe, the California law firm representing O'Donnell, has responded to Riot's statement, disputing claims about her dismissal.
In a statement to Esports Observer, the firm said: "Ms O'Donnell strongly denies that her wrongful termination had anything to do with complaints made by employees or external partners. She alleges that she was never made aware of any such complaints."
The statement later adds: "She also alleges that she was also wrongfully terminated because she was a strong woman in a male dominated sexist company where the women are devalued. She looks forward to proving her case."
Sottile Baltaxe's statement reiterates O'Donnell's complaints of "sexist comments" and claims she was dismissed "because she refused to give into [Nicolo] Laurent's sexual overtures."