Respawn leaders launch a AAA studio without an office
Gravity Well's Drew McCoy and Jon Shiring on finding their feet during lockdown, and using next-gen consoles to push AAA forward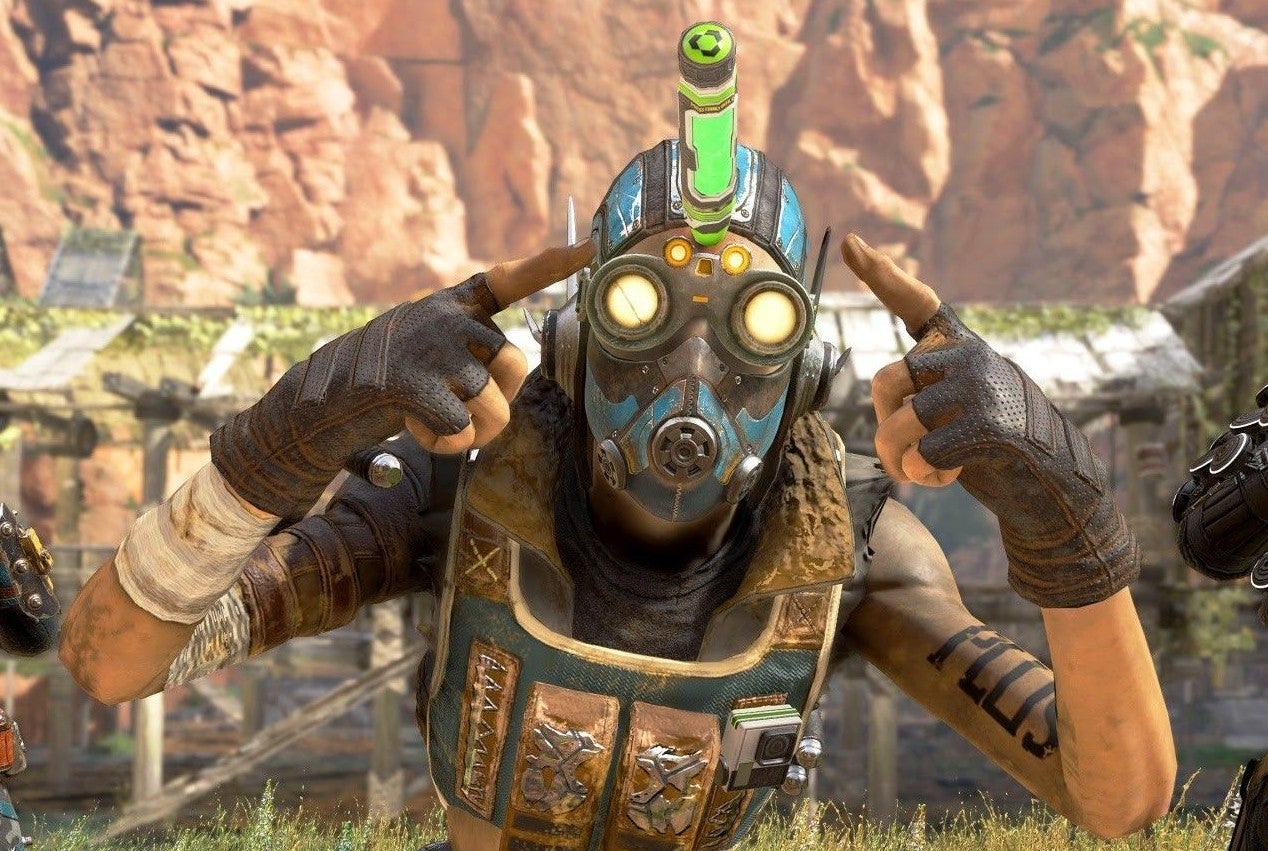 Respawn and Infinity Ward veterans Drew McCoy and Jon Shiring have launched a new AAA games studio.
Gravity Well is a "remote-native" developer, with many of its staff working from home. McCoy and Shiring were part of the original team at Respawn and worked on both Titanfall games and Apex Legends before departing the EA-owned developer earlier this year.
"Respawn was an awesome place to grow," McCoy tells GamesIndustry.biz. "We both helped start the studio ten years ago and we are incredibly proud of Titanfall, Titanfall 2 and Apex Legends, and what Stig [Asmussen] and the team did on Star Wars, and what Peter [Hirschmann] and the team is going to be doing with Medal of Honor VR. But we wanted to force ourselves to take on new challenges."
"We went from top of the world to literally sitting on folding chairs in an office with broken glass and cockroaches"

Drew McCoy
He continues: "The first few years of Respawn were pretty difficult. We had a lawsuit that a bunch of us were in after we left Infinity Ward. It was very much an 'eat what you kill' environment. We didn't know we were going to be successful. We had just come off the biggest game launch of all time with Modern Warfare 2. We went from top of the world to literally sitting on folding chairs in an office with broken glass and cockroaches.
"Looking back, we birthed that studio -- all of us. That initial group all had to make sacrifices. We had to work crazy late nights with lots of frustrating problems to deal with. To even contemplate leaving that place was really hard. But after ten years, it felt like I had done what I had set out to do. Apex was in a great spot with Chad Grenier, who has been doing a great job. I was excited to try new things."
Shiring adds: "I remember that experience at the beginning of Respawn to be really invigorating. There was an element at Infinity Ward, after we had so much success, that we could do no wrong. Giving all that up and starting Respawn... people didn't care that we made Modern Warfare. We couldn't ride those coat-tails and we had to start over. I found that a really fun experience. I feel a similar thing with this."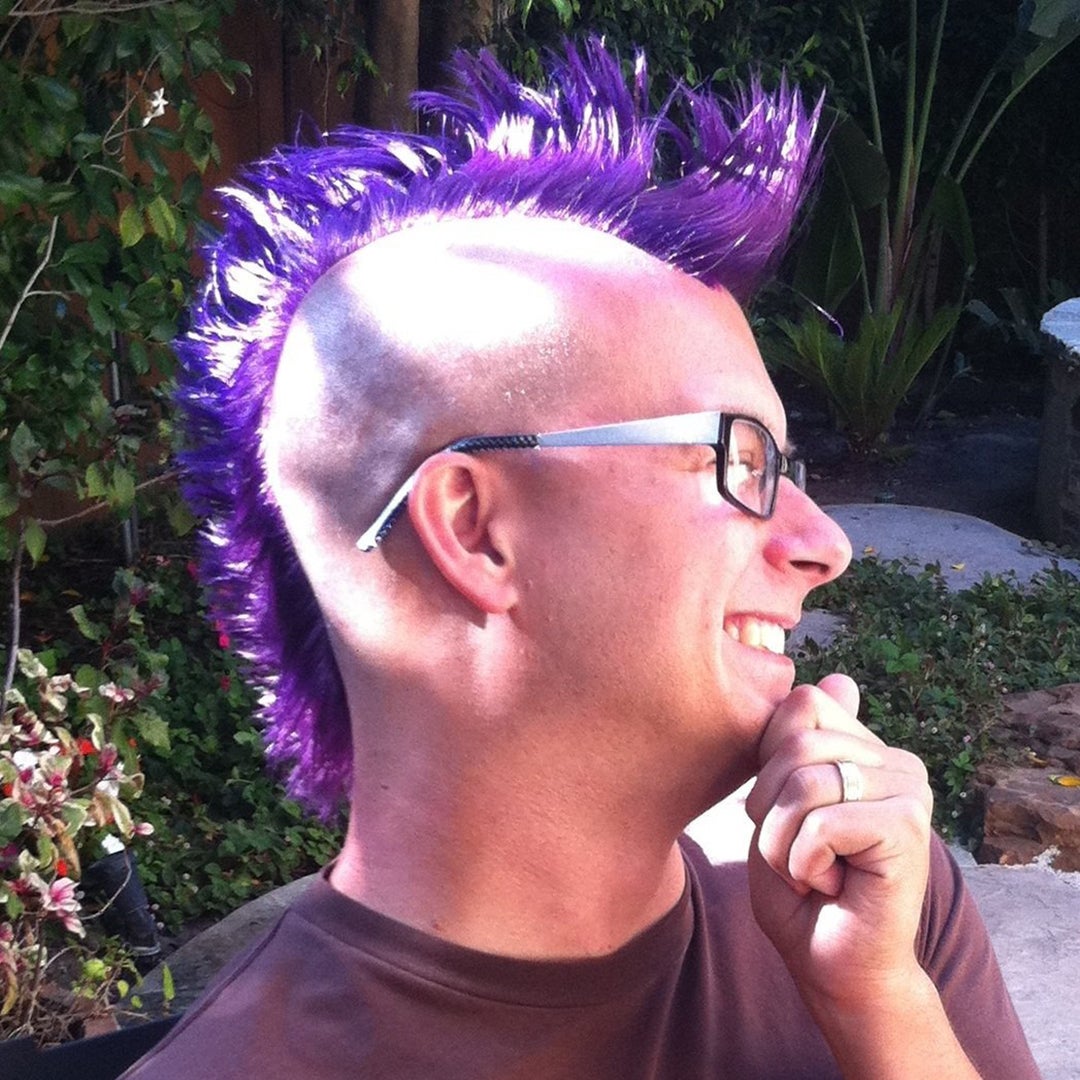 What McCoy and Shiring couldn't have anticipated was the moment they decided to start a new studio, the world shuts down due to a global pandemic. It prompted the duo to look at creating a "remote-native" business.
"We've definitely found the most interesting time to start a new company," Shiring says. "All of the playbooks have been torn up. Nobody knows what is normal anymore."
McCoy continues: "We always wanted to keep this team very diverse. When you want a lot of viewpoints, having people with different backgrounds helps tremendously. Unfortunately, this industry isn't the most diverse. That's part of the reason why we're really excited to be starting as a remote-native studio. We can attract people from all over. The amount of people we've had to walk away from over the past few years because of work visas and trying to get them to Los Angeles was huge.
"This changes how we think about fundamental stuff when starting a studio. Where is your infrastructure? What kind of tools do you invest in? How do you communicate effectively? These are things that everyone else in the industry is working out right now, but we don't need to bring along 20 years of legacy and infrastructure, and try to fudge it to be online."
"We've definitely found the most interesting time to start a new company"

Jon Shiring
Shiring again: "When Drew and I started he budgeted some money for servers. As soon as the reality hit that we're not going to have a studio for a while, it was like... Drew doesn't want racks of servers in his house, so what if we don't buy any? What if our build machines can be scaled up and down as needed? We never have a budget problem where we can't afford to buy more build servers. There is a very freeing element to being forced to deal with the remote lifestyle."
McCoy: "Because it's just been the two of us, we've not come up against the problems of communicating with large groups. Communication in game development when you get above 30 people becomes incredibly important. Every ten people you add, it gets twice as hard. I am excited about having a team working on stuff and seeing how we can orchestrate it remotely. Eventually we will have an office. We will be an LA studio once we can go out in the world and start touring more buildings and signing leases. But we need to be prepared for a large amount of our workforce not being in LA.
"It also means... what if people who can be in the office don't have to be every day? I've done a lot of research on the four-day work week, or the six-hour workday, and all of these things that places have tried. I am interested to see what works best for all the people, as opposed to what has been done in the past."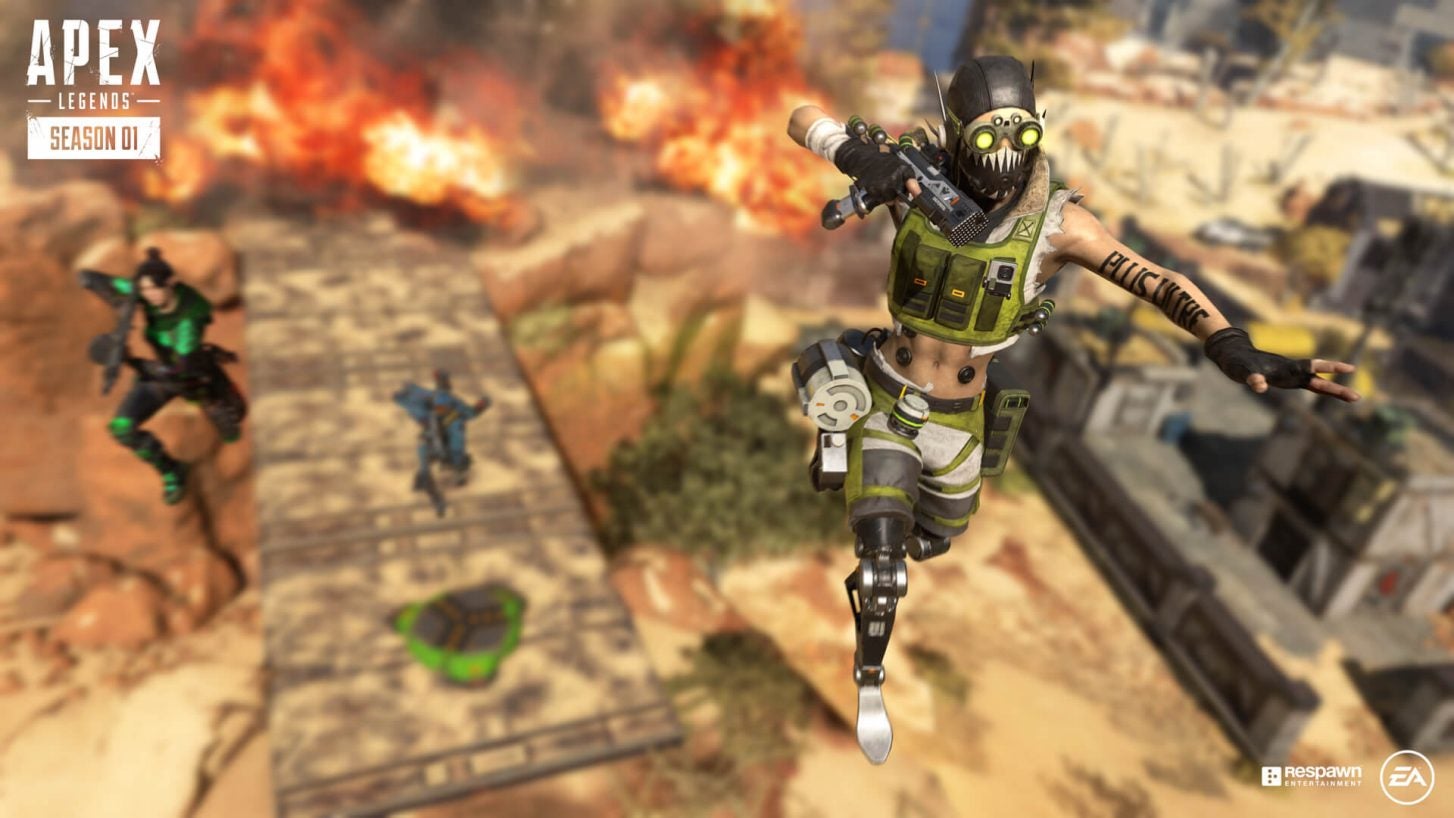 Not repeating what's been done in the past was the big theme of the conversation. McCoy says that one of the exciting things about starting fresh is the chance to "flip the table on how things have been done." And that extends to the project they hope to build.
"The AAA space has been increasingly taken over by massive franchises that are without an ability to express new ideas very easily," he explains. "There is a lot of production value, a lot of money on the line, and a lot of bodies to make sure that they can do what has been done before a little bit better.
"In AAA, there is a lot of money and a lot of bodies to make what has been done before a little bit better"

Drew McCoy
"We feel that the AAA space is losing the hunt a bit in terms of finding new things. When you look back, big explosive growth in a genre or in the industry itself doesn't usually come from an iteration on a thing that already existed; it comes from a new thing that hasn't been seen before... It probably means we will fail finding big massive hits sometimes, and that's okay because you're not always going to land perfectly. But if you never take a shot, then you're never going to get those big rocket boosters up."
McCoy and Shiring are currently seeking people to help launch Gravity Well, with an aim of reaching 80 employees.
"We shipped Titanfall with about 70 developers, Titanfall 2 with about 85, and Apex was a little over 100," McCoy says. "That is the team size we are really comfortable with. That's the size where decision making can be spread out and it doesn't need to come from someone at the top of a pyramid. You get tonnes of speed benefits because the team is smaller, they understand the game better, and they can make decisions on an hourly basis without having to interact with a bunch of other people. So keeping a team smaller, while still trying to hit all the hallmarks of a AAA game, that's the aim."
Keeping the team small -- at least for a AAA company -- will also allow employees to feel like they're making an difference, McCoy says.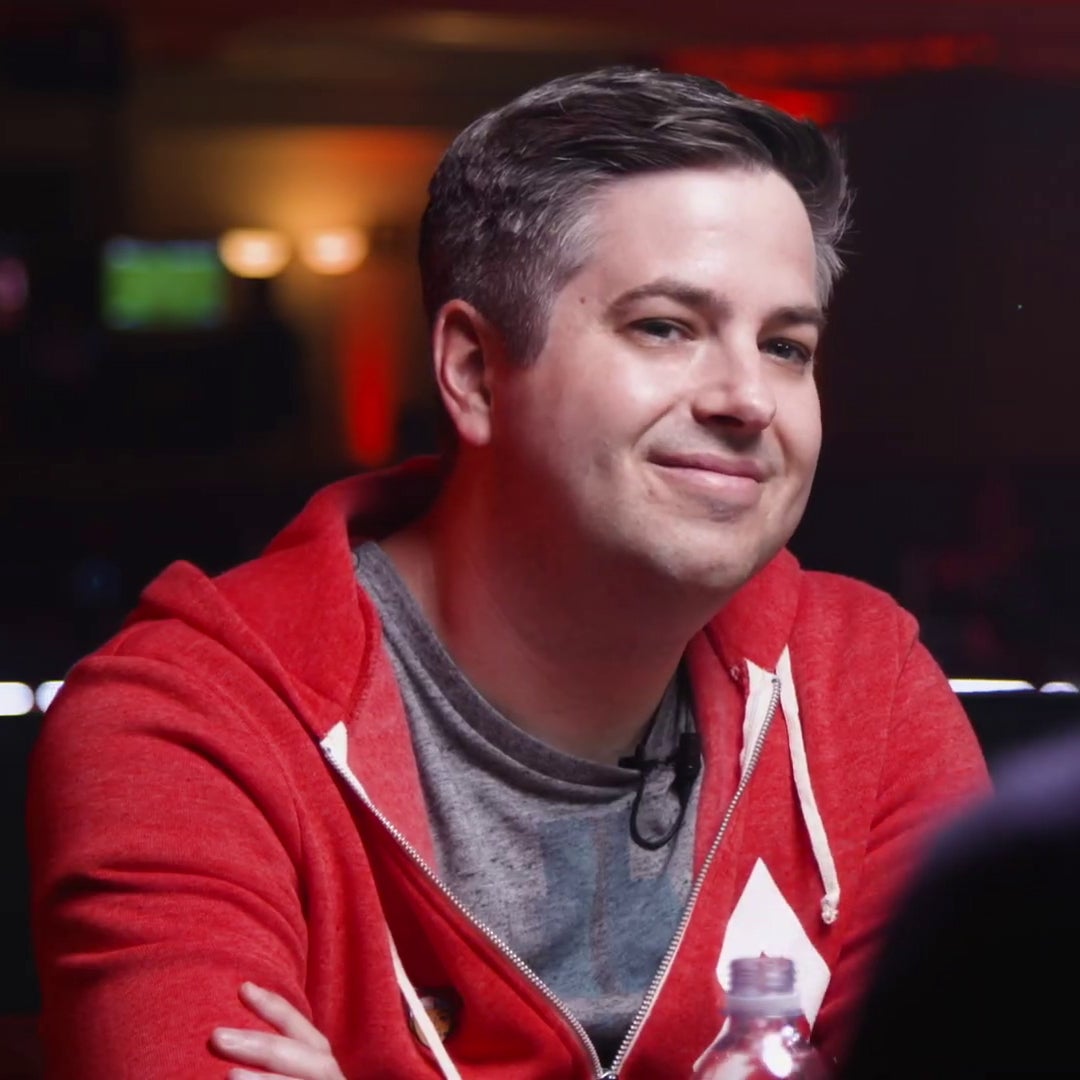 "When you're 500 versus 75, the amount of impact that one person can have on a game is diluted tremendously. We want to feel like we have a big impact on the games we work on... For us, game development is nothing but a team sport, and so we want to extend that level of autonomy, creative control and decision making across the entire development team.
"For us, it's all about gameplay first, finding innovative spaces to explore and taking risks that maybe other people won't take. A lot of that is born out of our experience working on Call of Duty, Titanfall and Apex Legends. None of those games came about because of best laid plans. They all came about via trial, testing, playing it, throwing a bunch of stuff away, iterating and doing massive pivots halfway through a game.
"Apex was not a game that was meant to exist when we started. It came about because the team was free to explore and make wild decisions that changed the course of the game's direction dramatically. Having gone through those experiences a number of times now, that's where a lot of the magic comes from."
"So the team is in charge. We want it to feel like there is a sense of ownership. Not just in terms of what they are building on a day-to-day basis, but on the studio itself -- how we operate, how we make decisions, and our processes."
"The amount of CPU power and I/O speed [in the new consoles] actually opens up opportunities that we haven't had before"

Drew McCoy
That sense of ownership extends to how the company is funded. McCoy says there are deals on the table to fund Gravity Well, but they're not making a decision on which one to take just yet.
"The reason we're launching our website is so we can have conversations with people who want to start this studio with us, and we want to have them be a part of determining what funding we take. Because what the deal looks like has a big impact on how the project is developed... For us, the important part of the funding is retaining control, both of the studio and the games we end up making. The early days of Respawn were amazing in terms of the control we had."
McCoy adds that, with the team sharing in the direction of the studio, they'll also share the rewards.
"Compensation is super important. Not just that people have a good salary, but also if someone contributes to a game that makes a ton of money, they share in that. When we were back at Infinity Ward we got pretty good royalties on Call of Duty, because studio heads Vince [Zampella] and Jason [West] had managed to set up a company that really rewarded the talent. Respawn offered royalties on Titanfall and Titanfall 2. I think it's very rare today, but it really gives developers the sense of this is a thing that they are contributing to.
It's clearly early days for Gravity Well. It's currently just two people and even the logo isn't final, but there's a desire to recreate some of the magic that made Infinity Ward and Respawn such a success, and with a new console generation on the horizon, McCoy and Shiring hope that now is the time to try something different.
"We have built nothing but AAA games and we don't want to stop," McCoy concludes. "And the transition to next-gen, Xbox Series X and PlayStation 5 is really exciting. It dovetails with our desire to find new spaces that people haven't explored.
"While this new generation feels like an iteration of what we've already seen, I think that things like the amount of CPU power and I/O speed actually opens up opportunities that we haven't had before. Even when the Xbox One and PS4 were in development, what we were screaming at platforms to do was give us faster I/O, please. I am excited to see where we can get to with it."