Report: Ubisoft CEO addresses "the ball is in your court" comment in staff meeting
"I'm sorry this was perceived that way," Yves Guillemot said, backtracking on previous statements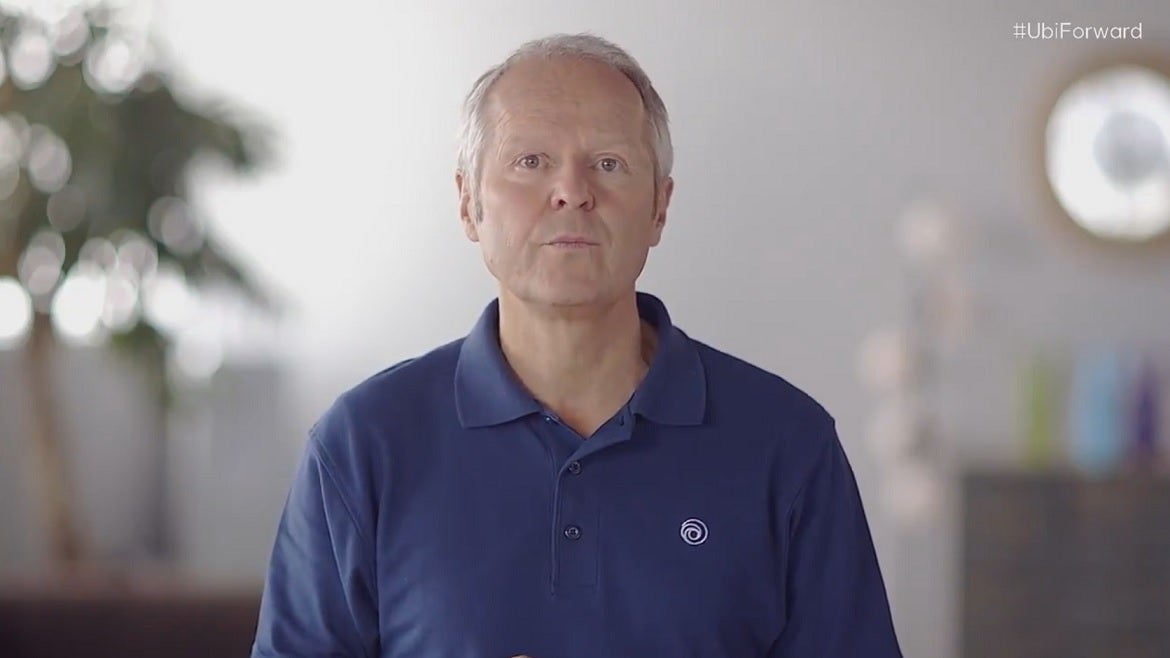 Sign up for the GI Daily here to get the biggest news straight to your inbox
Ubisoft's CEO Yves Guillemot has reportedly apologised to staff for the comments he made in an email last week.
In the context of a financial forecast announcing the cancellation and delay of several projects, Guillemot had told staff last week to "give it [their] all" and be "as efficient and lean as possible," Kotaku reported at the time.
He added: "The ball is in your court to deliver this line-up on time and at the expected level of quality, and show everyone what we are capable of achieving."
The exec faced some backlash, with staff interpreting the statement as a call for overtime and crunch. In response to Guillemot's comments, French union Solidaires Informatique called for a half-day strike at Ubisoft Paris on January 27.
Now, Kotaku reported that Guillemot held a meeting on Wednesday, with staff allowed to submit questions ahead of time. One such question read: "The ball is now in our court – for years it has been in your court so why did you mishandle the ball so badly so we, the workers, have to fix it for you?"
Guillemot reportedly started the meeting saying: "I heard your feedback and I'm sorry this was perceived that way," sources told Kotaku.
He added: "When saying 'the ball is in your court' to deliver our lineup on time and at the expected level of quality, I wanted to convey the idea that more than ever I need your talent and energy to make it happen. This is a collective journey that starts of course with myself and with the leadership team to create the conditions for all of us to succeed together."
Kotaku said that Ubisoft's management did not address the call for a strike, but chief people officer Anika Grant did reject one of Solidaires Informatique's demands: the four-day work week.
Also present at the meeting, CFO Frederick Duguet reportedly mentioned a need to reduce costs and increase productivity at the company.
Kotaku reported that staff working on the recently cancelled projects would pivot to other Ubisoft titles.
GamesIndustry.biz reached out to Ubisoft but the company declined to comment.
In its recent forecast, Ubisoft said it expected net bookings to be down 10% year-on-year, and announced an umpteenth delay for Skull and Bones.