Ramen VR builds Zenith: The Last City at the intersection of MMOs and VR
CTO Lauren Frazier explains how the studio tackled technical and logistical issues for its PSVR2 launch title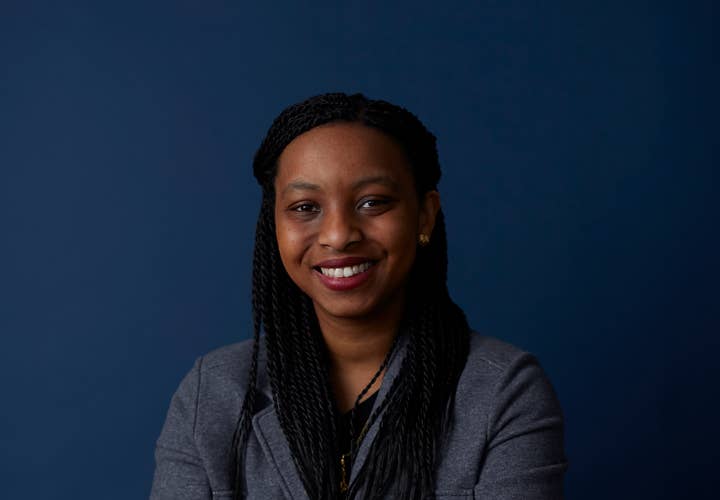 Sign up for the GI Daily here to get the biggest news straight to your inbox
Developing and maintaining an MMO of any size is no easy task for any studio. The feat gets more challenging when it's multiplatform. Doing all of that when it's also a virtual reality game -- as is the case with Ramen VR's Zenith: The Last City -- is a constant juggling act, technically and logistically.
The studio's chief technical officer and co-founder, Lauren Frazier, sits down with GamesIndustry.biz to explain how the Final Fantasy XIV-inspired RPG found a home on different headsets and became a PlayStation VR 2 launch title.
Frazier explains that her shared interest in anime with studio co-founder and CEO Andy Tsen sparked the idea for Zenith.
"It started because [Andy] and I wanted to make a game based on our upbringing."
"It started because [Andy] and I wanted to make a game based on our upbringing. Shows like .Hack and then more recent programs like Sword Art Online."
She continues, "He and I had worked on a [VR] project before. So, we had some experience in the VR gaming space, and we knew that the next thing would be the same. But we were thinking, why is no one making an MMO VR title?"
To Frazier's point, Zenith remains on a short list of VR games that provide users with an MMORPG experience. From different classes to locations and quests, the title has the content one would expect from the genre.
Playing a VR game with the scale of a traditional MMORPG may sound overwhelming for consumers; however, the CTO says the studio has not received that kind of complaint. In fact, the social aspect of traditional MMORPGs is not terribly dissimilar from the metaverse chasers' notion of VR as a place for people to hang out with friends.
"It's very social; we have global voice chat on by default. So, you just kind of are walking around talking to people. You can also get into a private chat if you have a big guild or a party. But by default, you're just talking to people".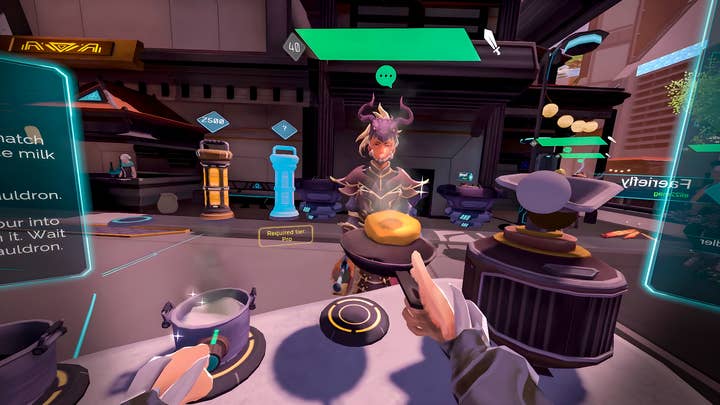 Frazier says these interactions help consumers understand the game's unique experiences. For example, welcoming members of the player base would help newcomers find and pursue quests and eventually try other content within the title.
Zenith was the first game Frazier had ever pitched, and while she might have made it look easy by landing $35 million in funding for the studio last year, she assures us it was anything but.
"It was hard [pitching] because VR and MMO are two of the riskiest things you can do. So, by doing both of them together, many investors were very wary. A lot of investors have been burned by the first round of VR that didn't quite pan out."
Frazier adds that Ramen VR first had to convince investors that its concept for Zenith was reasonable and something that the team could pull off.
"[When pitching] MMOs, you don't need to convince people that [MMOs] are a thing; you just have to convince them that yours is good"
"[When pitching] MMOs, you don't need to convince people that [MMOs] are a thing; you just have to convince them that yours is good," she says. "So the biggest hurdle was two risky ideas that people are already on the fence about. A lot of people focused on the VR side of [Zenith] just because the market is small."
Zenith is available on the Oculus Quest 2, Oculus Rift, PlayStation VR2, and SteamVR, and she explains that launching across platforms offered its unique hurdles. "Oculus and Sony have [stricter] approval requirements. So you're going back and forth with a developer relations representative," the executive says.
"They have standards for frame rates and the types of bugs that are acceptable. If something is unclear in your game, they'll push back and say [this scenario] isn't obvious to the player that they need to do something here or this is very misleading."
Frazier continues, "I think it's a good [process] because it means that they're involved in the content, and they want to keep it to AAA-minimum-like standard."
When speaking about how it became a PlayStation VR 2 launch game, she suggests the studio releasing Zenith for Sony's first headset last year likely played a part.
"This was something that we were gunning for at the time. PlayStation is one of our smallest user bases because there are not many PSVRs floating around compared to the number of Oculus Rifts or Valve Indexes.
"But we were trying to be very good about making sure the experience was good on Sony hardware, and I think they appreciated that."
Frazier highlights that on the technical end for Zenith, all users play on the same servers so they aren't sectioned off by their respective devices.
"The quests and the enemies and the [content] are the same for the PSVR 2. [Also] the way our game is built, the graphical fidelity can be switched dynamically between different sets of assets and different sets of graphical quality per platform."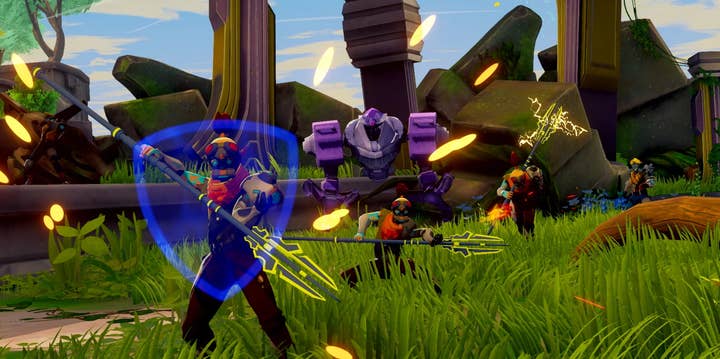 Speaking of the most challenging part of development for the studio, she notes that everything has to communicate between all devices as players experience the game.
"We have to make sure stuff works well for an Oculus, Steam, and Vive controller. [We] have to do this over and over. So the sheer amount of stuff [the team and I] had to keep track of was hard," she says.
"The servers have been very hard to work with because we want everything to feel seamless"
"From the technical perspective, the servers have been very hard to work with because we want everything to feel seamless."
She adds that one thing she's most proud of on a performance level is that the VR MMO doesn't have a loading screen.
As to why the title is not exclusive, the executive notes one of the game's inspirations as a part of that business decision.
"Right from the start, we were going up against games like Final Fantasy 14. These games have massive player bases, and VR is already so small. There's no way we'll have the player base to sustain a game [from one device]. So it's mandatory to have to be on every headset."
As a CTO and actively engaging the game's community, Frazier juggles multiple duties. However, she says that the balancing act required is relatively easy.
"We work [with] our community in the game's development process, we run [player-controlled] tests. So, we test servers, alpha, and beta testing every release. The team also constantly [conducts] community surveys."
Frazier uses the example of a boss monster and assesses its difficulty with players' help. "We have a world boss, a giant tree monster who just fights people. We've done tons of tuning based on what people tell us. We have groups of high-level players and give them a build with the new stats; then, we observe their battles.
"Then we'll adjust the monster's difficulty and stats based on the players' performances."
Frazier adds, "Players know that if they have a problem, they can just say, hey, I have a problem or I have a question."
Regarding her work as a CTO, she says the biggest misconception is that the job means she's the best engineer on the team. "I don't spend much of my time doing engineering work and coding," she explains.
"I make sure that for every build or every major patch, I have one feature [to work on]. So I don't get sad that I'm not getting something done. Most of my job now is moving the company, ensuring that the engineers and the people at the company can do their work."
Frazier adds that her role has more in common with sports team coaches. "People think you're Michael Jordan on the team, and I say no, I'm Phil Jackson."
Sign up for the GI Daily here to get the biggest news straight to your inbox