Radiant Worlds relocates as Rebellion Warwick transition completes
Oliver Twins' studio now in new premises purchased by parent following acquisition earlier this year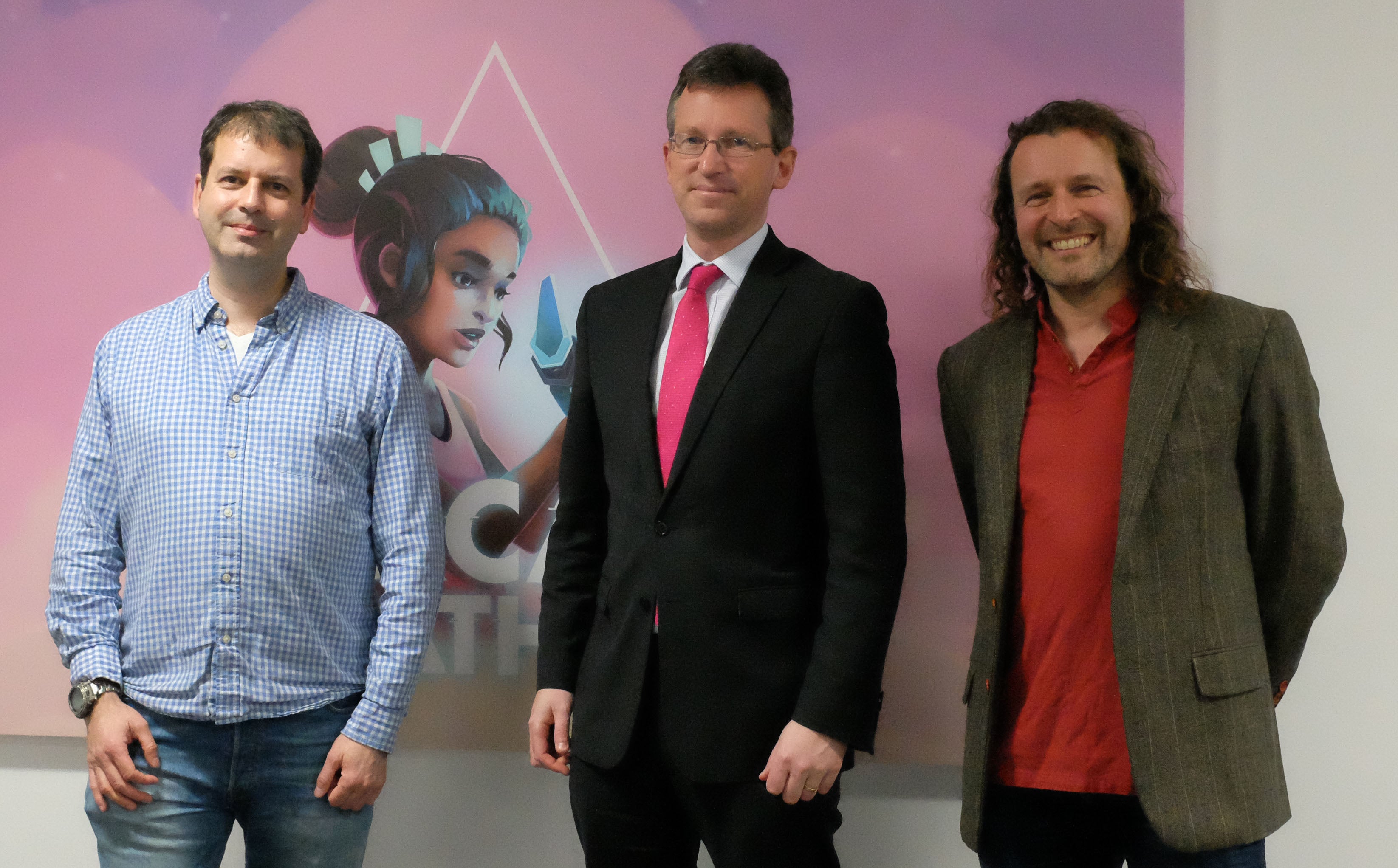 The team formerly known as Radiant Worlds has moved into a new studio as it fully establishes itself as Rebellion Warwick.
The UK developer, run by veteran developers Philip and Andrew Oliver, was on the brink of closure last year after Korean publisher Smilegate pulled the plug on its Minecraft-like online RPG SkySaga.
But in January of this year, Sniper Elite developer and publisher Rebellion acquired the company and retained all 70 employees, rebranding the studio Rebellion Warwick.
Until recently, the Warwick team was based in Radiant Worlds' rented premises at Tachbrook Park. But Rebellion has purchased a site at the nearby Warwick Technology Park -- just a mile down the road -- and moved its new studio there.
There was an official opening last week, attended by the Mayor of Warwick Rich Eddy, Warwick MP Matt Western, and Secretary of State for Digital, Culture, Media and Sport Jeremy Wright. Rebellion co-founders Jason and Chris Kingsley hosted the event.
"As one of the UK's largest and most successful games companies, Rebellion's new studio is a welcome addition to the thriving Warwickshire video games sector," said Wright.
"The Government is committed to helping brilliant UK creative clusters such as this one meet their full potential -- not just as drivers of regional growth but as exporters of innovation and entertainment around the world."
Rebellion Warwick's new facilities are double the size of its previous location at over 16,000 square feet, spread across two floors, enabling the team to grow its headcount.
We spoke to Jason Kingsley earlier this year about how the acquisition would enable Rebellion to "expand the scope and depth" of its upcoming games. Rebellion Warwick has already assisted with the development of Strange Brigade, which launched back in August.