PUBG becomes first mobile battle royale to surpass $1bn revenue
Since Chinese re-launch, PUBG Mobile has seen 540% growth year-on-year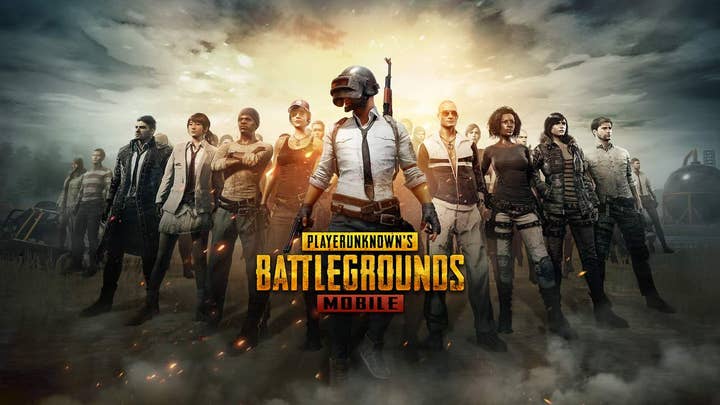 Since re-releasing in China under the title Game for Peace, PUBG Mobile has seen a 540% revenue increase year-on-year.
Back in May, publisher Tencent announced it was pulling the game from China after months of being unable to monetise it.
The game was soon relaunched as Game for Peace -- with new elements of pro-Chinese military propaganda -- and granted a license to monetise by the Chinese government.
Following the move, PUBG Mobile is now the leading battle royale mobile game in terms of revenue across iOS and Android, having grossed over $1 billion in player spending.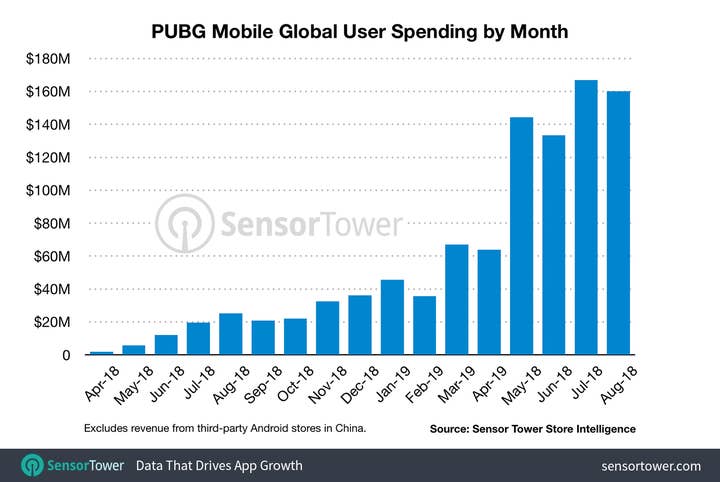 According to Sensor Tower Store Intelligence, in August 2018 PUBG Mobile global monthly revenue was $25 million. In the space of a year, it has seen that figure climb to $160 million.
While a considerable portion of this growth is attributed to China, monthly PUBG Mobile revenue has still more than doubled year-on-year, with player spending elsewhere in the world reaching $63 million, representing a year-on-year growth of 152%.
The rise of PUBG Mobile is met by the decline of Fortnite Mobile, which has seen its iOS monthly spending (not including China where it has yet to be released), fall by 36% over the last year to $25 million.
Meanwhile, PUBG Mobile grossed the same amount on iOS outside of China, while also seeing a 165% year-on-year growth.
Finally, after adding 45 million first-time players in August -- more than double the 21 million added in July -- the game now boasts over 400 million installs.