Psyonix on pivoting to mobile with Rocket League Sideswipe
The Epic-owned studio discusses the challenges of redesigning the hit car game to suit a different market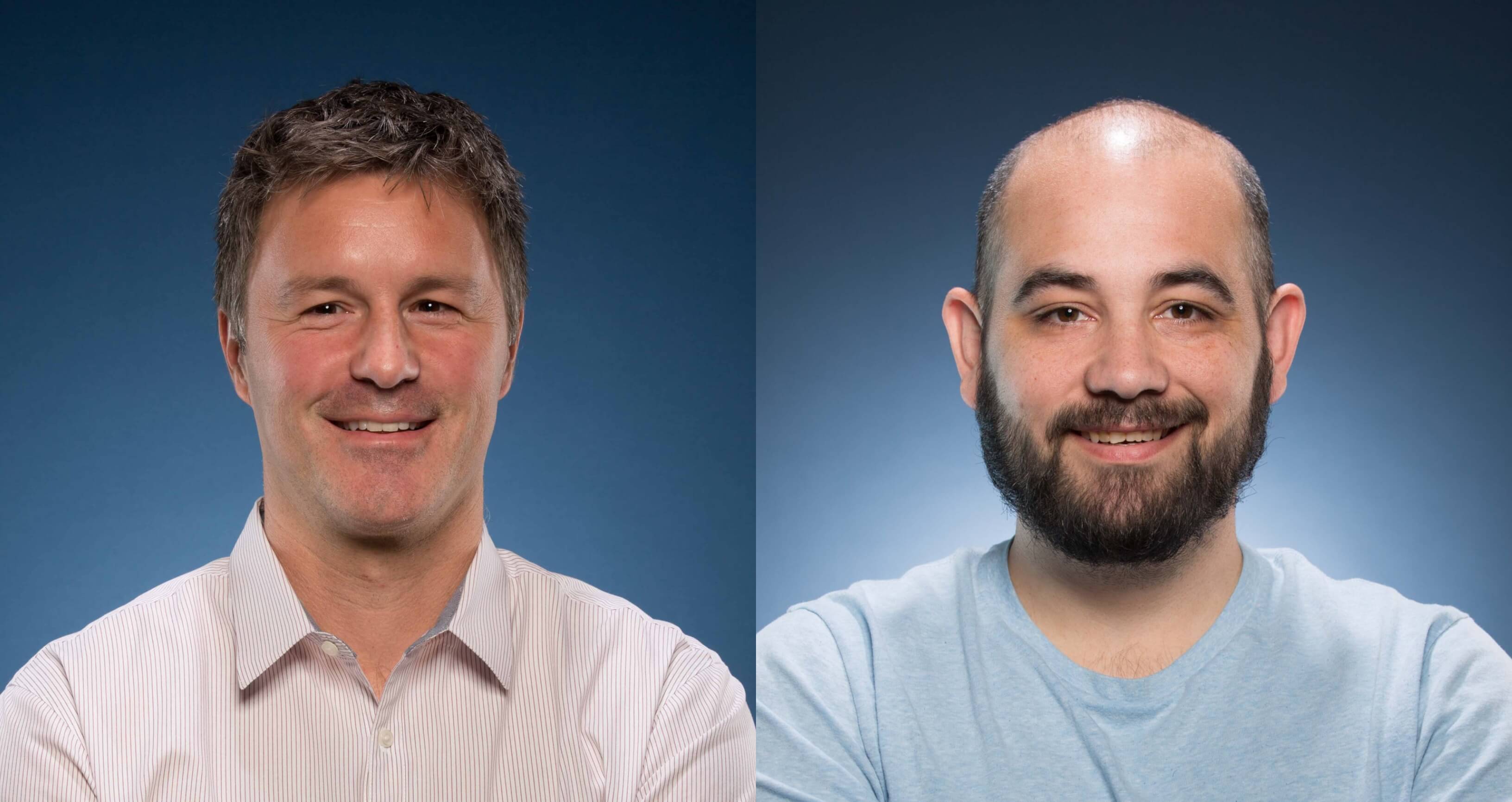 In 2015, Psyonix's Rocket League took the world by storm. Its infectious combination of rocket-fuelled driving and straightforward football rules created a fusion that has since entertained millions.
But despite its prowess across every other platform, one market remained untapped. Enter Rocket League Sideswipe -- a mobile recreation of the Psyonix's hit, fine-tuned to be played on smaller devices.
The idea for a mobile version stemmed from Psyonix founder Dave Hagewood, who, after playing through a number of phone-based football games, wondered if Rocket League could be transferred in the same way.
Despite living under the Epic Games umbrella, the conception and development of Sideswipe's early prototypes were handled by a modest team of between three and four people, some of which were splitting their time between the main game and this new idea.
"The early premise we explored was 'can we take the foundation of other 2D soccer games and merge in Rocket League mechanics to make something fun, unique and playable on touchscreen, but still feel like Rocket League,'" Sideswipe designer Robert Garza explains.
"We all wore multiple hats and made a couple of prototypes to try and find a version of this concept that was fun."
Once the concept was officially greenlit by Psyonix, the group was allocated more resources to build out a stable development team. Garza says that the game ended up launching with a core team of about eight developers, with "hard to quantify support" from additional people in marketing, community development, QA and customer support, among others.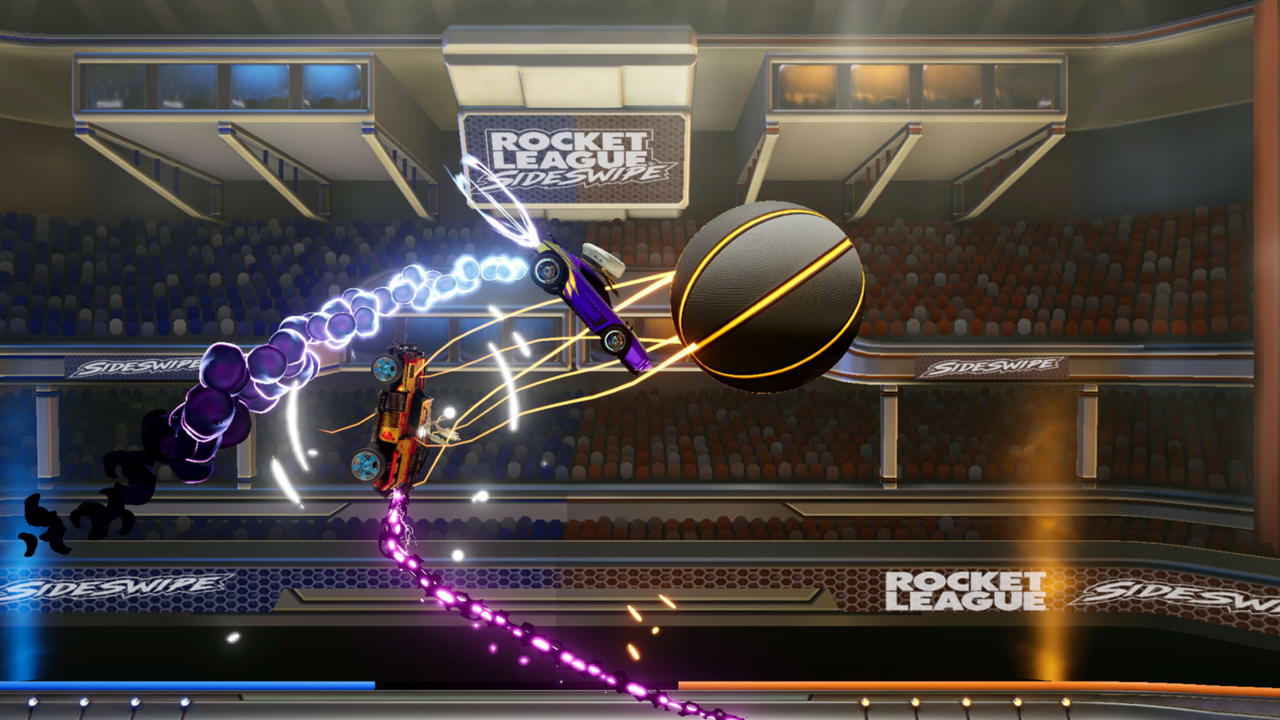 While Sideswipe was in its initial development stages, the wider Psyonix team was busy with turning Rocket League from a premium title into a live game.
"This [change to free-to-play] meant we would have to balance development priorities across multiple projects, and be ready to handle the design paradigm shift that Rocket League as a brand underwent," Garza says.
"We had to keep the design of Sideswipe flexible, and at times nebulous, in order to be in a position to pivot if the player's expectations changed in the post F2P world. Keeping up with all the changes and doing this all as a tiny group of developers in a pandemic was a big challenge."
Sideswipe didn't host any public betas to test the waters of its live service before a global release, but the game did have one really limited technical test in the Oceania region which ran for around five days, in order to test the custom networking, and gain insight into how players understood the core loop and gameplay controls.
Rocket League's traditional design and controls as they are don't quite translate to a smaller, touch screen device. The team had to work to find the balance between keeping Rocket League's trademark high-octane gameplay, but in a way that is playable on mobile.
"The shift from 3D to 2D brought a lot of interesting changes," Garza tells us. "One major change was shifting away from the 'flight controls' Rocket League uses and instead mapping analog/joystick input to the direction the vehicle points its nose. This not only brought a more direct sense of control to the vehicle, it also enabled some changes that made 'aerials' [boosting into the air to hit the ball] much more achievable on touch screen."
"Our design philosophy was 'exit through the gift shop', meaning that we didn't feel the need to bog down the flow between matches"

Robert Garza
As Garza observes, mobile players generally want a game they can pick up and put down in short bursts. To accommodate this, Sideswipe's rounds are only two minutes long, over 50% shorter than the standard five-minute Rocket League game. The team also shaved off time in other areas to create a punchier experience on mobile, which included removing goal replays and shortening the time between kick-offs.
"Our design philosophy was 'exit through the gift shop', meaning that we didn't feel the need to bog down the flow between matches showing all the things they unlocked or levels/XP they gained, but would instead present all that information next time they reached the main menu," Garza says.
"We also made sure that information was presented passively, to avoid players having to click through a series of modals to get to their intended goal of playing."
The reaction to Sideswipe has been positive so far. Garza tells us that feedback from new players has been "overwhelmingly positive across the board, and that Psyonix nailed its targets for measuring player engagement."
The game also made it to the top of the free app charts across the App Store and Google Play. According to Sensor Tower, Rocket League has generated 27.3 million downloads globally since its November 2021 launch.
Psyonix co-studio head Phil Piliero also highlights that Sideswipe has generated a renewed interest in Rocket League, and that a lot of players are sharing their time across both titles.
"Launching Sideswipe on mobile has definitely grown and diversified the overall Rocket League playerbase," Piliero adds. "We've seen significant growth in territories outside our core playerbase, especially in international markets where mobile is the primary platform for gaming. This has allowed us to reach new audiences in addition to our console and PC players, and gives these players their first experience within the Rocket League franchise."