PS3 "could lose more market share" without price cut
Analysts appear to be split on just how important it is for Sony to react to recent price drops from Microsoft and Nintendo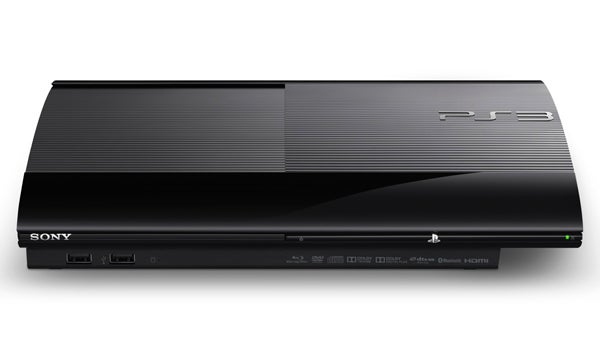 Microsoft today confirmed the retailer promotions we've been seeing on Xbox 360 bundles. The $50 price reduction is apparently temporary to drive sales through the holidays, but it does help drive interest in a market where Xbox 360 is already outselling PS3 each month. On top of that, Wii U is about to launch and Wii has seen a price cut as well. What's Sony to do?
Sony is the only the console manufacturer not to drop price this fall. In fact, the super slim model was released, strangely, at an MSRP that's $20 higher. Some analysts believe it's imperative that Sony chop PS3's retail price now.
"It's good to see price cuts on Xbox 360 bundles in addition to the lower Wii pricing. This should help increase industry revenue for 2012 [but] PS3 could stand to lose more market share. I'd like to see Sony bring down PS3 prices to better compete with Xbox 360," Inside Network analyst Billy Pidgeon told GamesIndustry International.
Colin Sebastian of RW Baird agrees. "Sony needs to drop the price of the PS3, which would be well timed Q4 before the expected announcement of the PS4 sometime in early 2013," he said.
While PS3 is consistently in Xbox 360's rear-view mirror, IDC Research Manager Lewis Ward doesn't believe a price cut will happen this holiday. "Sony dropped their console prices $50 in 3Q11 so I don't expect another price cut this holiday season. I don't think Sony will have terrible game sales results this holiday season but I also won't be surprised if they come in 3rd when it's all said and done," he told us.
"The fundamental question for Sony right now is how many incremental PS3 units could they sell at this point in the cycle if they cut price now? "

PJ McNealy
"What we'll really have this holiday season in North America on the low end of the console scale is the ~$130 Wii bundle going up against the '$99' 4GB X360 version (with the 2-year, $15/month Gold subscription required), and then the PS3 starting at ~$250 for the 160GB version.
 The PS3 'super slim' is really a European phenomenon. It's a way to get the price down in Europe this holiday - by slashing the onboard memory to bare bones. From my perspective, the SKU is basically an outlier that was specifically tailored to drive up the PS3 installed base in Europe, where the PS3 has emerged as the #1 selling console in 2012.
"
EEDAR's Jesse Divnich sees this holiday as a "war on pricing" but the best we'll see from Sony is more bundles. "It is clear that all the current generation consoles are getting a little long in the tooth and unfortunately releasing new models or upgrades is not as strong a motivator as in prior years. What we are likely to see is a strong presence of hardware bundles this holiday season. Offering current holiday hardware discounts, but the inclusion of more and even better software. We'll likely see many hardware bundles packed with AAA titles; whereas in prior years hardware bundles generally had A to AA rated titles. Both Microsoft and Sony will be aggressive on their holiday promotions. I am sure Sony is adequately prepared with proper discounted bundles," he said.
Of course, the real problem for Sony is a financial one. The corporation as a whole has been struggling, and the games division in the last quarter posted an operating loss of $45 million while Sony posted losses overall of $312 million. A price cut on PS3 simply might not be feasible no matter how much it might spark sales.
"The fundamental question for Sony right now is how many incremental PS3 units could they sell at this point in the cycle if they cut price now? My opinion is that it likely wouldn't have a big impact for Sony this calendar year," remarked DWR Research analyst PJ McNealy.
"Sony is trying to minimize losses right now after posting terrible financial results in the past year. I think the solutions for them right now are more focused on a slim PS3 with bundles. Sony has some unique leverage that Microsoft and Nintendo don't have -- a movie studio and music label," he continued. "Sony hasn't been shy to bundle games with movies and I can see more creative bundles coming from Sony while trying to maintain the current pricing structure."
Mike Hickey of National Capital Alliance noted the financial burden as well. "I think philosophically they'll take slower growth and a bit of profit versus more sales and any more bleeding. They're in a position now where they don't want to take any more losses," he said. "We expect there will likely be a PS4 next year, and I think that's where they're putting the majority of their resources. Clearly they're not showing willingness to drive velocity with a price cut, but their competitors are."
"I don't think they're going to get a lot of movement out of the super slim PS3. I don't see it being a real catalyst for driving hardware, and at this point in the cycle you have more of a value buyer, and those consumers are incentivized through a price cut. Without one you're not going to see any pickup in demand, other than some seasonal ones."
Ultimately, a PS3 price cut will happen, but it's much more likely to be sometime closer to when PS4 is a known quantity. "If they cut the price now, they'll just have to cut it again when they announce PS4," added Hickey. "So maybe they are thinking 'Let's limp this through until the announcement' and then they'll do the next price cut similar to what Nintendo did with Wii in front of Wii U."