Declining PlayStation sales lead to loss for Sony
Game segment posts operating loss of $45 million, full-year operating income expected to "decrease significantly"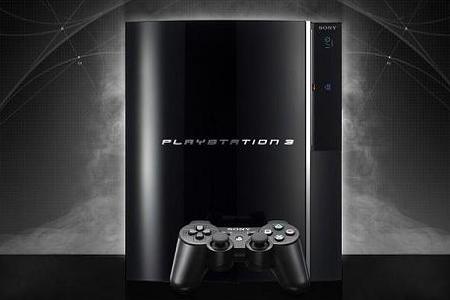 Sony's Game division posted an operating loss of $45 million as sales of its PlayStation hardware line continue to fall.
In the first fiscal quarter - ending June 30 2012 - the company's Game segment posted revenues of ¥118 billion ($1.49b/£967m), down 14.5 per cent year-on-year. The decline was partially aggravated by the strength of the Yen, but overall sales were still down 10 per cent on a constant currency basis.
The segment posted an operating loss of ¥3.5 billion ($45m/£28m), versus an operating profit of ¥4.1 billion in the same quarter last year. The company claims that further losses due to the ailing fortunes of its PlayStation 3 and PSP hardware were "partially offset" by revenue from the PlayStation Vita.
In light of these figures and trends, Sony has tempered its full-year expectations for its games business.
"Primarily due to the lowering of the annual unit sales forecast for portable hardware, sales are expected to be significantly lower [for the Game segment] than the May forecast," the company stated. "Sales are expected to be essentially flat and operating income is expected to decrease significantly year-on-year."
Overall, Sony posted revenues of ¥1.5 trillion ($19.18b/£12.42b) for the quarter, up 1.4 per cent over the same period last year. The company made a net loss of ¥24.6 billion ($312m/£202m), significantly more than the loss of ¥15.5 billion in the prior quarter.
The company has lowered its revenue expectations for the fiscal year ending March 31 2013 by 8.1 per cent to ¥6.8 trillion.
UPDATE: Sony's hardware and software sales both saw year-on-year declines. The company posted only combined sales figures for its console and hardware lines, rather than separate totals for each platform.
Sony sold a combined total of 2.8 million PlayStation 3 and PlayStation 2 units, down from 3.2 million units in the same period last year. The Vita and the PSP sold a combined total of 1.4 million, a significant drop from the prior year quarter's 1.8 million units given that the Vita had not been launched at that point.
Software sales also declined, with 20.1 million units sold across PlayStation 3 and PlayStation 2 (down from 27.6m y-o-y) and 5.8 million units sold across Vita and PSP (down from 6.6m, despite the absence of the Vita).