Xbox 360 bundles get $50 price cut
UPDATE: Microsoft confirms temporary promotions on many 4GB and 250GB console packs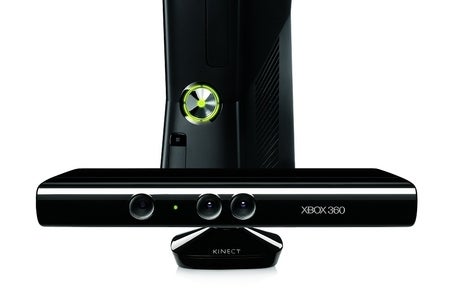 October's hardware sales figures could be in for a much-needed boost, as an official $20 price cut for Nintendo's Wii has been followed up by an apparent $50 drop for Microsoft's Xbox 360 bundles.
Major US retailers including GameStop, Amazon, and Wal Mart have all trimmed the prices of their standard 4GB Kinect and 250GB hardware bundles. The 4GB Kinect bundles and some non-Kinect 250GB systems have fallen from $299 to $249. The 250GB Kinect systems have been cut from $399 to $349.
The rollback has been applied to a number of different promotional packages featuring a variety of additional pack-in games, including Kinect Sports, DisneyLand Adventures, Carnival Games: Monkey See Monkey Do, Dance Central 2, and Tiger Woods PGA Tour 13. At least one limited edition console also appears to be included in the sale, as GameStop and Amazon are offering preorders of the Halo 4 250GB Xbox 360 bundle for $349, down from a $399 suggested retail price.
UPDATE: Microsoft has confirmed the $50 drop is a temporary price promotion for the holidays at participating retailers. It applies to the basic 250GB Xbox 360 as well as the Kinect bundles featuring 4GB and 250GB versions of the console.