Blizzard faces poposed class-action lawsuit over Hearthstone card packs
Suit argues packs deceive minors into making non-refundable purchases, Blizzard attempting to move case to another court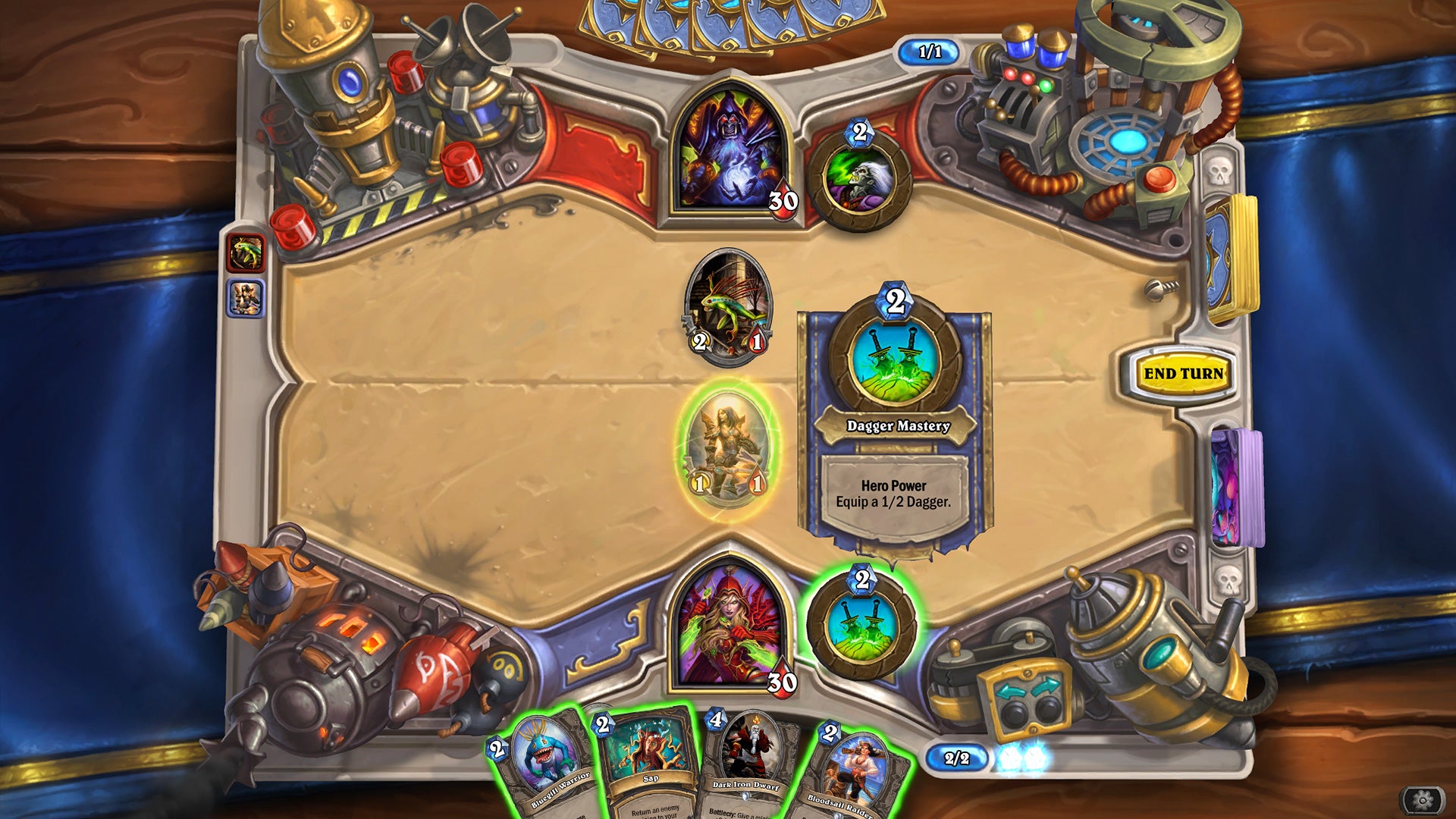 The parent of a Hearthstone player has proposed a class-action lawsuit against Blizzard with complaints about the game's randomised card packs.
Polygon reports Arizona resident Nathan Harris filed the suit with the California State Superior Court in Orange County on behalf of his daughter, and is asking the court to make this a class-action case, opening it to any minors or parents of minors who have ever purchased a Hearthstone card pack.
The suit estimates this will be "hundreds, if not thousands" of people.
The complaint argues that Hearthstone's card pack system -- which operates on the 'loot box' model where the rewards for each purchase are randomised, with items varying in in-game value -- deceives players, especially young people.
Harris and his lawyers argue the game did not disclose the odds regarding what she might receive -- claiming that she "almost never received any valuable cards" -- and that the minor was unaware she could not get a refund.
The child is said to have spent more than $300 on Hearthstone between 2019 and 2021, funding these purchases via Harris' linked credit and debit cards without gaining permission.
The suit argues the California Family Code states minors have the right to "disaffirm contracts" -- that is, not be bound to them or receive a refund.
Blizzard has responded by asking the court to move the case to the United States District Court in the Central District of California, which the company claims is the appropriate jurisdiction.
As recently as March, the company successfully won a court ruling to move a lawsuit over Overwatch's loot boxes into arbitration, according to Bloomberg. Blizzard argued that the minor in that case had agreed to this via the game's user agreements.
Litigation against games publishers over loot boxes have been on the rise in recent years, with different territories tackling the subject in their own way.
A notable victory for publishers came in March when the Dutch courts ruled that FIFA's card packs do not break the country's gambling laws.
Video games lawyer René Otto wrote an analysis for GamesIndustry.biz on how this might affect the future of the loot box model.