Project Liberty: What was Epic's battle plan against Apple?
Report laid out company roadmap prior to ongoing lawsuit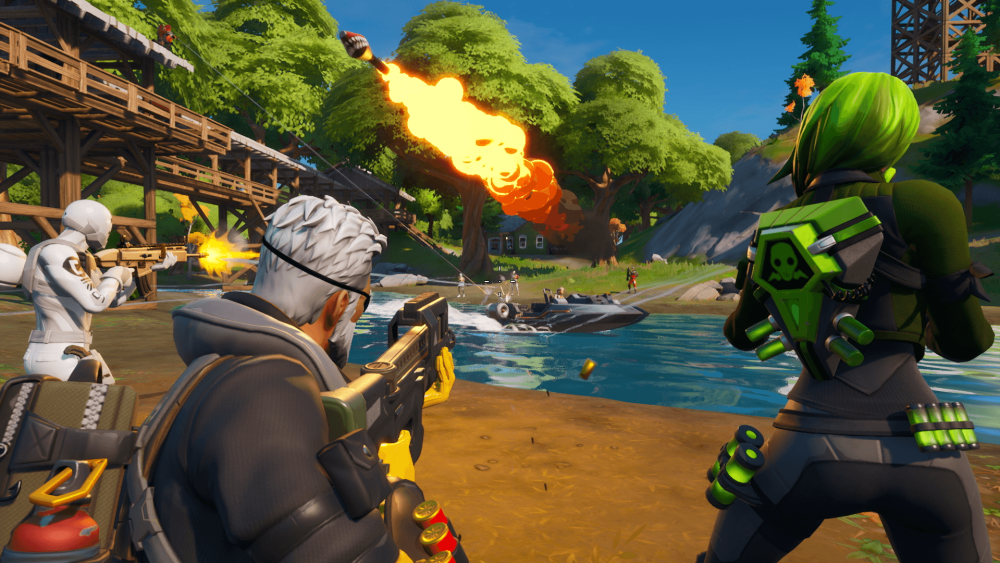 A document detailing Epic Games' plans to use Fortnite to oppose mobile platform holders' 30% commission fee has emerged as part of the ongoing antitrust lawsuit against Apple.
In a filing titled 'Project Liberty' pitched to directors last July, the firm unveiled a "battle plan" that detailed Epic's ongoing plight to end what it deems to be an anti-competitive tax from both Apple and Google's respective app stores.
The company had aimed to hotfix Fortnite on iOS and Android -- providing the title is allowed back on those stores -- so that it can support Epic payments alongside Apple and Google's payment systems.
The document claims Epic had no qualms with other platforms' pricing and didn't plan to combat them, but it did want to drop prices for consumers across PC, console and mobile by 20% -- should they choose to purchase in-game items via Epic payment.
The roadmap also showed Epic aiming to form a coalition with other platform holders in July last year. However, these plans were halted by the current lawsuit.
The Fortnite firm has previously urged Microsoft to enable subscription-free multiplayer, and cut a deal with Sony to enable cross-play in order to further its plans for the battle royale game.
Epic originally aimed to irreversibly commit to its 20% lower pricing models and implement the hotfix by mid-August 2020.
The document uses Fortnite V-Bucks as an example of how Epic planned to pass on the cost of savings "directly to the consumer". As it stands, 1,000 V-Bucks would cost $9.99 if purchased through Apple or Google. With Epic's direct payment discount, it would cost the buyer $7.99.
Epic had already tested this in a limited capacity. The firm lowered prices in Denmark for 30 days and compared transactions to the usual prices in Norway for that period.
During this trial, the company found that purchase frequency had increased as a result of the lower prices, but not enough to offset price reductions overall.
However, Epic is more than making up for the loss; revenues for the first half of 2020 were 70% higher than initial projections, with the company generating $2 billion ahead of a $1.2 billion forecast.
The company has also sunk hundreds of millions into building up the Epic Game Store, with hearty investments into securing exclusives over the last three years. However, Epic CEO Tim Sweeney has acknowledged this as an investment and assures that the store will turn a profit by 2024.
To support the aforementioned hotfix, Epic also had plans to launch a public campaign around "payment processing freedom and passing savings on to consumers" -- which later became the controversial 1984 ad and the #FreeFortnite in-game event.
Project Liberty rounds off with intrepid concluding statements; Epic declares that "the time is now" to pursue this legal battle, "given the egregiousness of Apple and Google's stance".
It also affirms that "all consumers and developers will benefit alongside Epic from freeing the industry from payments and store monopolies".
The court trial is now in full swing and is expected to run for the next few weeks. Follow our full coverage here.