Pokémon Go maker to close LA studio
The decision sees Niantic reduce its workforce by 230 staffers while shifting from in-house development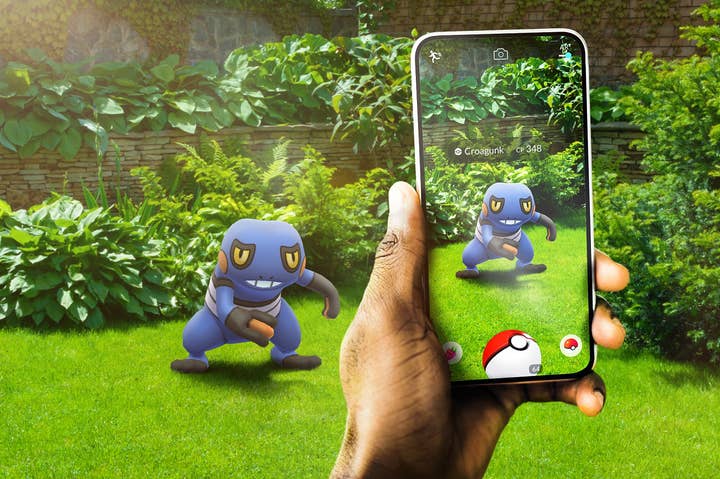 Sign up for the GI Daily here to get the biggest news straight to your inbox
Pokémon Go maker, Niantic, will be closing its Los Angeles office and is poised to lay off 230 staffers.
As reported by Kotaku, John Hanke, company founder, explained in an email that the company had let its expenses grow faster than its revenue.
"In the wake of the revenue surge we saw during Covid, we grew our headcount and related expenses in order to pursue growth more aggressively, expanding existing game teams, our AR platform work, new game projects and roles that support our products and our employees," Hanke said.
"Post Covid, our revenue returned to pre-Covid levels and new projects in games and platform have not delivered revenues commensurate with those investments."
Hanke added that the AR games market competition has become crowded since Pokémon Go's release in 2016.
Hanke said, "Today's highly competitive mobile gaming market requires dazzling quality and innovation. It also requires strong monetization and a social core which can drive viral growth and long-term engagement.
"Teams need platform tools that are force multipliers, enabling them to build at the highest quality with powerful engagement features quickly and efficiently. Our AR map and platform must deliver the features that developers want in a robust and reliable way. We have not met our goals in all of these areas."
With the layoffs, Niantic is also shuttering support of the mobile title NBA All-World, which was released in January.
It also canceled its in-development Marvel: World of Heroes, announced in 2022, that was poised to launch this year.
Work will continue on Pikmin Bloom, Peridot and Monster Hunter Now, although Hanke said "we have a lot of work to do" on those projects.
Even Niantic's flagship game Pokémon Go has shown signs of trouble. AppMagic said the game's estimated April revenue of $34.7 million was its lowest monthly total in five years.
Niantic responded by saying AppMagic was "incorrect" and revenue for the year was up over the same period of 2022, though it did not dispute that April had been a down month for the game.
Sign up for the GI Daily here to get the biggest news straight to your inbox