Pokémon Snap | Critical Consensus
Long-awaited successor to N64 classic pleases new and old fans alike, but is let down by persisting repetition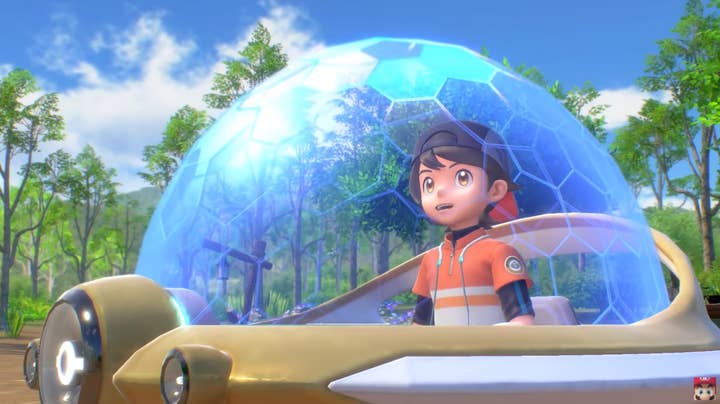 Pokémon fans have been eager to get their hands on New Pokémon Snap for a long time -- 22 years, to be exact.
New Pokémon Snap is a successor to Pokémon Snap, originally released for the Nintendo 64 in 1999. It was developed by HAL Laboratory, a Japanese studio fabled for handling some of Nintendo's biggest IPs, including multiple entries into the Kirby and Smash Bros franchises.
The original Pokémon Snap sold modestly in its first week -- as noted in our piece looking back on the release -- but it did go on to amass a keen cult following despite the N64's shortcomings.
This fresh instalment, this time developed by Bandai Namco, launches today on the Nintendo Switch and promises a faithful reimagining of the revered pocket monster photography adventure.
Needless to say, expectations are high, not just for Nintendo and Bandai Namco to deliver a sleek, polished game, but to also satisfy Pokémon Snap fans that have been waiting for this game for decades.
The critical reception is positive so far. As it stands, New Pokémon Snap has a Metacritic score of 80, with favourable reviews all round. For comparison, the original Pokémon Snap has a Metacritic score of 77, so it seems that expectations have been sated, if not exceeded.
The game's length was praised by critics, which was a welcome breath of air considering that the original game suffered from a short, repetitive campaign clocking in around five hours.
IGN's Rebekah Valentine said in her 8/10 review that "If 'Pokémon Snap, but more' were the baseline for New Pokémon Snap being any good, it would handily clear that simple bar with far more courses, available Pokémon, and possible photos than its decades-old parent managed."
Eurogamer's Lottie Lynn concurred. "While New Pokémon Snap relies on the foundation built by the original game, it has managed to develop these mechanics to create a longer, more fulfilling, experience," she wrote in her Recommended review.
"While New Pokémon Snap relies on the foundation built by the original game, it has managed to develop these mechanics to create a longer, more fulfilling, experience"Lottie Lynn, Eurogamer
Unlike the original Pokémon Snap, New Snap features an overarching story that plays out as players build their Photodex.
"The story itself isn't particularly deep and feels somewhat half-baked," wrote Jenae Sitze in her 8/10 review for GameSpot. "But having the narrative reasons for continuing to explore each island does help progression feel natural and well-paced."
However, Valentine wrote that the "gradual storytelling that occurred as I visited courses over and over again is the greatest unexpected joy of New Pokémon Snap."
The addition of a dynamic day and night mode was praised by critics, adding a new level of depth compared to the predecessor.
"New Pokémon Snap gracefully avoids Pokémon Snap's problem of repeating the exact same courses ad infinitum in several ways," Valentine added. "Most courses get both day and night versions, with each variation including more than enough distinct Pokémon and interactions to merit the duplication. Many courses also hide branching pathways, some obvious and some hidden, that let you get better views on certain monsters or discover new ones entirely."
Sitze echoed this in her review. "Though each day and night course is on the exact same track, they feel distinctly different," she wrote. "During the day, the bustling jungle is alive with activity and sounds of Pokémon cries, while at night it's quiet, calm, and peaceful, with sights of Pokémon slumbering as you travel by."
New Pokémon Snap was praised for its new 'Research Levels' which dictate players' photography prowess in-game, and that affects how comfortable the Pokémon subjects are. As the Research Level increases, certain Pokémon will trust the player more, opening up better photo opportunities.
Photography efforts in New Pokémon Snap are graded by a new character, Professor Mirror. While this method comes with a checklist of attributes, the accuracy of the system often falls short, as noted by GameInformer's Brian Shea in his 8.5/10 review.
"Documenting the region's diverse collection of monsters and filling your Photodex with more than 200 species is rewarding," he wrote. "Sadly, the grading system sometimes misses the mark, rewarding higher points to clearly inferior photos."
Sitze also noticed this, and wrote: "I've had four-star photos where the Pokémon was barely in the shot simply because the camera registered it as performing a certain action in the photo, and while I was happy to file it away in my Photodex to fill that star requirement, it wasn't a photo I felt particularly proud of."
The original Pokémon Snap was criticised for its disappointing variation of different Pokémon, which was around 60 in total. Of course, there's a much larger Pokémon pool to choose from now than there was when the original Snap released, and this is reflected in the ones included in New Snap.
Keza MacDonald noted this in her 3/5 review for The Guardian, estimating that around 200 different Pokémon are available to find, drawing from all eight generations of the game's history.
Shea echoed this sentiment in his review, saying "I rarely felt bored or overwhelmed by the number of creatures I came across."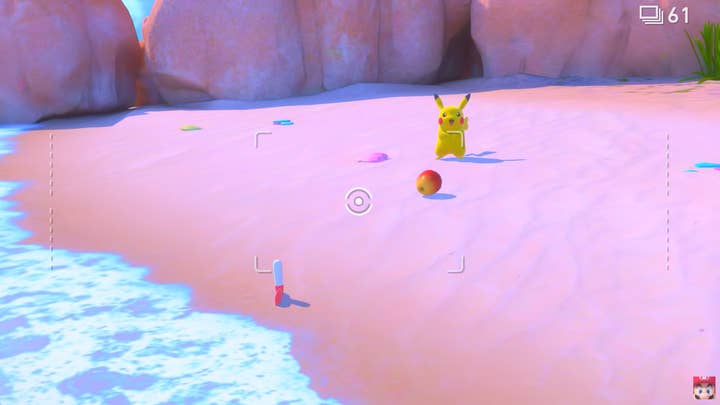 New Snap remains largely faithful to its namesake, but faithful to a fault in some areas. While the game is longer, richer, and more developed, it seems to still suffer from repetitive points, as noted by multiple critics.
"The coasts and forests and volcanoes are sometimes spectacular and always teeming with life, but, after the first few hours, you trundle through them over and over again, and though they remix themselves slightly, there are only so many times you can get excited about photographing an anime caterpillar," MacDonald wrote.
Techradar's Adam Vjestica agreed in his 2.5/5 review, stating: "New Pokémon Snap feels rudimentary by today's standard, and we found it extremely monotonous to play. There's simply not enough variation on offer, and only fleeting moments of enjoyment to be found that make it hard to justify the price tag."
New Pokémon Snap seems to do just enough to position itself as a worthy successor, expanding on the core elements of the original. However, some issues with repetition and unclear criteria on how the game scores its core photography element has left a tender sense of letdown.
"It is still enjoyable, because the Pokémon themselves are so interesting to look at; it's just not wildly exciting," MacDonald concluded. "It's a laid-back game and one that offers many hours of gentle photographic research to anyone drawn to Pokémon's weird world -- whether you're a veteran of '90s Pokémania, or a nine-year-old newly captured by its charm."
Valentine covered this at the end of her review. "Some of its supportive systems, like its photo scoring and tutorials, can drag down momentum or even frustrate at times," she wrote.
"But at the end of the day, some artificial grade is utterly secondary to the clever environmental storytelling you'll experience as you level up courses, the fun of discovering surprising photo ops, and the sheer joy of observing a moving ecosystem of believable, personable, and lovable Pokémon."