PlayStation full-year sales slide
Sony boosts overall revenues and profits as gaming business heads in opposite direction; Vita continues to struggle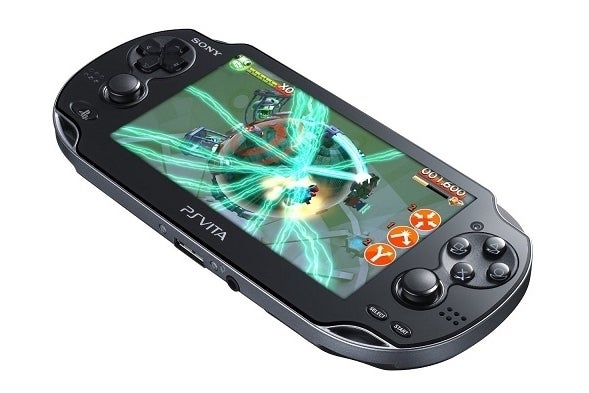 Electronics giant Sony has started to turn things around in the last year, but its gaming business is lagging behind. The company today released its financial results for the year ending March 31, showing a return to profitability for the company as a whole, even as sales and operating income for its PlayStation division continued to slide.
For the full year, Sony posted sales of ¥6.8 trillion ($72.3 billion), up 4.7 percent year-over-year. Profits were also up, as the company posted a net income of ¥43 billion ($458 million), compared to the previous campaign's net loss of ¥456.7 billion ($4.6 billion). Those improvements were attributed to converting Sony Mobile Communications into a wholly owned subsidiary, more favorable foreign exchange rates, and improvements in the company's financial services business.
However, the company's gaming business suffered over the year, as sales dropped more than 12 percent to ¥707.1 billion ($7.5 billion). On top of that the division's operating profits virtually vanished, going from ¥29.3 billion ($310 million) the previous year to just ¥1.7 billion ($18 million). Sony attributed the setbacks to lower hardware sales, combined with decreases in PSP software sales. Although the PlayStation Vita launched late in the company's previous fiscal year (December in Japan, and February around the world), Sony reported it sold fewer systems in its first full year on shelves. On top of that, a Japanese price cut for the system was listed as a cause for the division's reduced operating profits.
The fourth quarter was solid by comparison for the gaming division, with sales down 1.4 percent to ¥172.5 billion ($1.8 billion). Meanwhile, operating losses were trimmed more than 86 percent to ¥1.6 billion ($17 million). Sony said the quarter saw an increase in PS3 hardware and software sales offset by slower PS Vita hardware sales. As for the trimmed operating losses, they were attributed to the jump in PS3 software.
Sony reported home console sales of 16.5 million systems for the full year, down from 18 million the year prior. Despite the Vita's struggles, portables were up from 6.8 million units sold to 7 million. However, packaged software was down in both categories. PlayStation 2 and 3 games moved 153.9 million copies, down from 164.5 million last year. Meanwhile, the PS Vita and PSP combined for 28.8 million games sold, down from 32.2 million.
Sony did not release sales projections for the PlayStation 4, but it did say the new system would increase revenues in the current fiscal year. As for the rest of its gaming business, the company expects the PS3 to sell 10 million units this fiscal year, with the PSP and PS Vita combining to move just 5 million new systems. Additionally, total digital and retail software sales are expected to grow significantly, up from 266 million units to 319 million. Operating income for the division is expected to be flat year-over-year, with the sales boost offset by the higher R&D and marketing expenses associated with the PS4 launch.