PlayJam turns to Kickstarter to fund Android TV console
Company needs $100,000 to fund full production for April delivery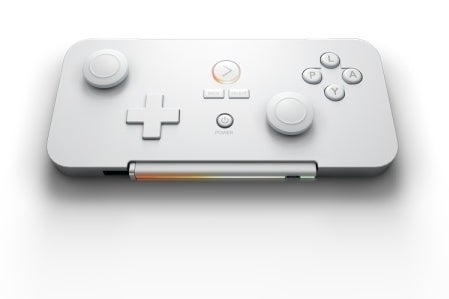 TV games company PlayJam is looking to fund an Android games console via Kickstarter and deliver final hardware to consumers as soon as April this year.
The project, known as GameStick, is already in closed beta with working prototypes. PlayJam is asking for $100,000 to push the hardware - which comes with its own Bluetooth controller - into full production.
"Ouya ran a fantastic campaign but it would be premature to assume that they will own the market with their offering"

Jasper Smith, PlayJam
Asked by GamesIndustry International why PlayJam needed to crowd fund the manufacturing costs, Jasper Smith, CEO of PlayJam, said that while the company already has the backend infrastructure in place it lacks the funding to complete the final 10 per cent of the project.
"To get to the next step genuinely requires additional, outside support," he said.
"We need the capital to get GameStick to market and the way in which projects are funded by Kickstarter gives us the freedom to make this happen."
The Gamestick isn't the first Android powered console to use Kickstarter, with the Ouya hardware raising over $8.5 million via the service and due to launch in March.
"Ouya ran a fantastic campaign but it would be premature to assume that they will own the market with their offering," commented Smith. "PlayJam has years of experience in bringing games to TV and has a working, powerful back-end platform already in place to support a games proposition on TV.
"Competition is good and we're the proof. In the short time that Android games consoles have started to come through, we have been able to push the manufacturing boundaries further than before to create a powerful yet more affordable solution at a fraction of the size, capable of supporting hundreds if not thousands of games.
"We are hoping that people will back the idea behind GameStick as much as the device itself," he added. "We want to make publishing affordable games to TV as easy as it is on mobile."
PlayJam intends to sell the GameStick for $79 and a number of developers and games are on board with the project, including Madfinger's Shadowgun, Hungry Shark from Future Games of London, Relentless Software's Blue Toad Murder Files and Smash Cops from Hutch Games.
GameStick runs on Android's Jelly Bean OS and Amlogic's 8726-MX processor. Developers will be given a free SDK for the system which supports monetisation and social features including tournaments, leader boards and analytics.
High-profile company's are turning to Kickstarter to fund experimental projects, and Smith is mindful that there's a perception by some that those already successful businesses are looking to take advantage of a crowd funding boom instead of investing their own money into a project.
"We understand there is a risk that PlayJam's success in building out a network across Smart TV will translate in people's minds to a high revenue business asking for yet more money, but anyone working in this sector will appreciate the truth is somewhat different.
"We have absolute faith that this sector will become central within the games industry but it is a long hard road to get there and we, like others, need the support and backing from those who understand and share our vision.
He added: "If Kickstarter does not work for us, we will need to assess out options and go from there. For now, we are thinking positive an trust that the community will see huge value in having more than one solution out there to drive innovation and ultimately the best deal for both the development community and the consumer."