Ouya Kickstarter closes on $8.6m
Android console will get support from Namco Bandai, team "working hard" to secure more deals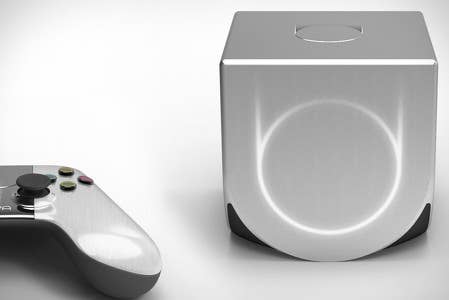 The Ouya console's Kickstarter campaign has closed with nearly $8.6 million raised from 63,416 backers.
The Android-based console reached its initial $950,000 target within a few hours, propelled by intense media coverage and online discussion. The hype eventually cooled to a moderate backlash, as a number of industry critics attempted to temper the rising excitement by highlighting the console's potential flaws.
However, the degree of public interest and the amount of money invested proved to be a real boon for Ouya, attracting support from a number of industry partners: Square Enix, OnLive, XBMC, Vevo, and, in an announcement to accompany the end of its Kickstarter campaign, Namco Bandai.
In her closing statement, Ouya CEO Julie Uhrman said that, once the team has finished celebrating, "it's back to work. We've got aggressive goals and we're going to deliver. We'll continue to push for the best content and coolest features we can bring to our little magic box.
"We cannot emphasize enough how much your actions and attitudes have influenced us. You've taken our dreams and made them your own, and together we will make them real."