Pincus: "I'm pretty bored with all games"
Zynga founder expresses lack of interest in gaming at Tel Aviv event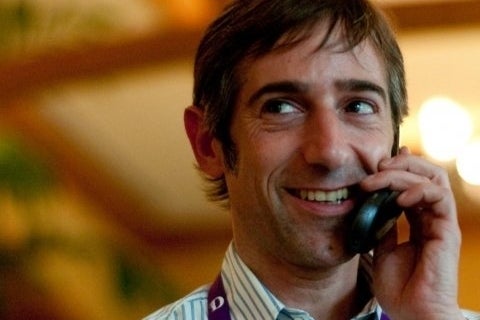 Zynga founder Mark Pincus has told a group of Israeli entrepreneurs that he is "bored" with games.
Pincus was in Tel Aviv to attend an event hosted by the Garage Geeks, a non-profit organisation devoted to encouraging creativity and innovation in Israel. In an informal session, attended by the Wall Street Journal, Pincus was asked by Yossi Vardi, a prominent Israeli entrepreneur, about his favourite games.
"Right now, I'm pretty bored with all games," Pincus replied.
Allegedly, Vardi then suggested a handful of popular mobile and social games, including some from Zynga's own recent release slate, but Pincus remained steadfast in his stance.
He claimed to have been addicted to FarmVille and CityVille at the time of their releases, but, "I want that addiction again."
Pincus brought in former Xbox chief Don Mattrick to take his place as CEO of Zynga, which has struggled to recapture the success it enjoyed during the social gaming boom. At the time of his appointment, Mattrick claimed that Zynga had, "yet to realise its potential."
The company's stock is currently trading at around $3.80 a share - a third of the IPO value.