PID Games: The "punk" indie publisher giving small studios their first chance
Stanislas Jun Peyrat talks about creating safety for new studios, and bringing fun to the games industry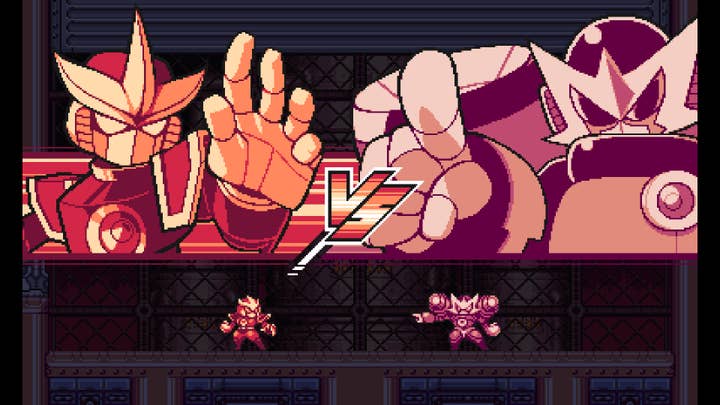 Indie publisher Dear Villagers (previously known as Playdius) is arguably the most well known business segment of distributor Plug in Digital. The label was behind the successful launches of Bury Me My Love in 2019 and The Forgotten City in 2021, among others.
But by Dear Villagers' side stands its younger sibling, PID Games, a smaller label unveiled in November 2020 as the publisher of Ustwo's Alba: A Wildlife Adventure.
Over the last two years, PID Games has grown to become a solid publisher with a portfolio of over 40 indie titles across PC, console, and mobile, whether published for the first time or ported to a new platform.
"At first I was alone, for about a year, doing marketing, producing, and leading the label," recalls PID Games' brand manager Stanislas Jun Peyrat. "And now we're nine [staff], so that's where we are in terms of growth. Obviously [between] Plug in Digital and Dear Villagers, no one knew PID Games, which was okay – especially since my strategy is to push the studios forward, not us really – but we grew quite a lot just because we have good games. It's all about the games!"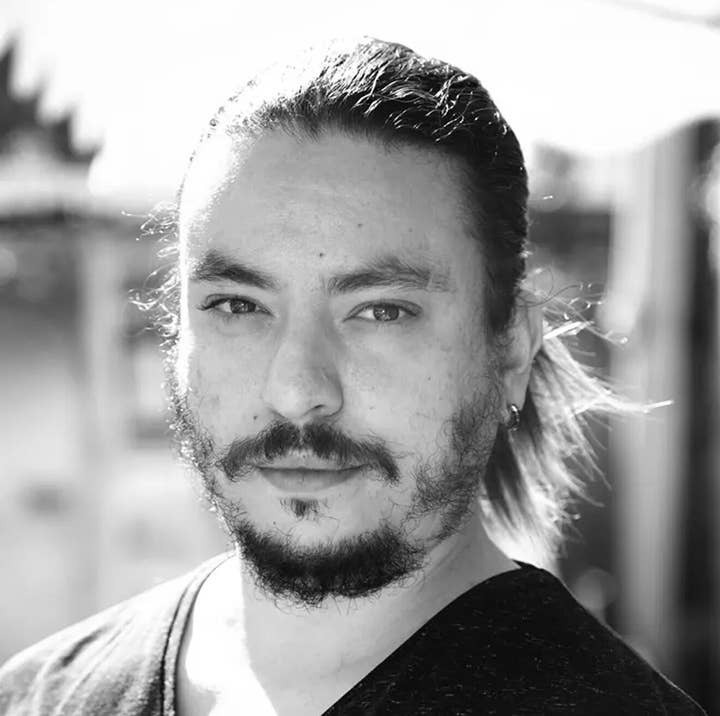 Among such games is Skábma: Snowfall, which we talked about earlier this year as writer Marjaana Auranen told us about the emotional journey of reclaiming and retelling the nuances of Sámi culture.
But PID Games portfolio also includes the recently released Bibots – the first game of French studio Square Squid – or Vernal Edge, a pixel art metroidvania due next year and the first game of American team Hello Penguin. There's also Elypse, an upcoming platformer that, again, is the first game of a French studio (Hot Chili Games).
"It's actually funny because the CEO was an intern at our company and I was like 'Come on, show it to me', I saw it and I signed it," Peyrat smiles.
Other upcoming PID Games titles include Lempo, inspired by Finnish folklore and mythology, Saviorless, which Peyrat says is the "first ever indie Cuban title," and Gravity Circuit, the first title from Domesticated Ant Games, a solo dev from Finland.
"We've had our eyes on this lad since he was a student," Peyrat says, adding that Gravity Circuit is "Megaman, but better."
All these games have one thing in common: they're all debut games and/or titles that champion representation of marginalised identities or communities.
"We're a small team, we're fast, we're fun, and we like challenges. I like the idea of giving small studios their first chance"
"The PID Games motto is 'no rules, just games'," Peyrat says when asked whether the strategy is intentionally to look for debut games, marginalised developers, and/or titles that explore underrepresented themes and subjects. "So it means 'no rules, just games' not 'some rules, just games'. It's not a strategy, but it naturally leads us to look where others won't. We won't stop at 'Okay, this is Cuba, it's going to be a bit difficult'. If we like the game, we'll give it a chance.
"Also, we're fairly new, we're not yet three years old. We're a small team, we're fast, we're fun, and we like challenges. I like the idea of giving small studios their first chance. So often they will be rejected and we'll take them. I think it's great. And if they want to keep working with us – and usually they do – it means that we're not that bad!"
We go back to Skábma, which was an important project for PID Games last time we talked. Peyrat says it was "a bit hard" for the title to find its audience despite good reviews, but PID Games and developer Red Stage Entertainment will continue to work together, with a console version recently announced.
"I think people just didn't know about Sámi people in general, but that's what we wanted to achieve," Peyrat says. "Through PID Games' magic, we were able to strike some good deals and everyone earned a bit of money.
"With Skábma we got a bit overpowered [on PC] – that won't happen on console. We got first-party support for this title specifically. I know people will love this game, it's an important game, really."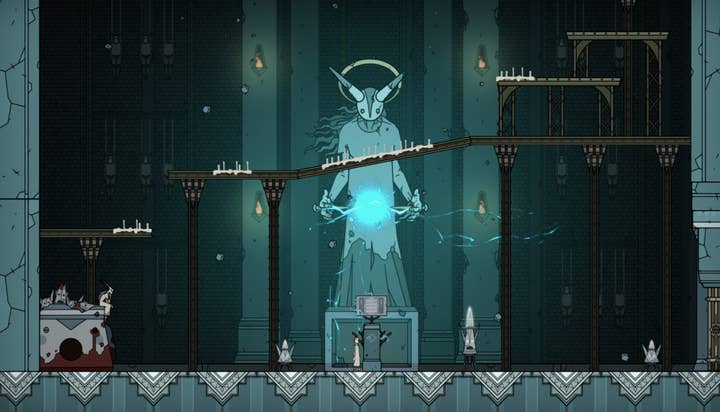 With Dear Villagers and PID Games seemingly doing the same type of jobs, we ask Peyrat how they both find their place within the wider Plug In Digital ecosystem.
"We're doing the same job but we're not doing exactly the same thing," he explains. "Again, we have no rules. Dear Villagers can't really take games that are under a certain price point, and it has to be [a certain] length, and it has to be that type of games, it has to fit [criteria]..."
He continues with a laugh: "It's a proper publishing label! We're punk. We do whatever we want. That means that if your game is going to be released in six months, we'll take it. If it's going to be released in two years, we'll take it. Usually, budgets are a little bit lower. The game is going to be 9.99? We'll take it. It's mobile? We'll take it. You want to release it yourself on Steam but you need help on console? We'll take it.
"So that's the first thing that's different, is that we're flexible. It's a la carte, kind of. You want to do the marketing yourself, you just want help with the production? It's okay, we can do that.
"The second thing is that our job is to push the studio forward, we don't have a lot of brand communication, and when we do, it has a tone, that is mine. Imagine a school bus – you have the great kids at the front being all nice and stuff, and you have the punks in the back screaming and singing songs – well, that would be us. We're the back of the bus, big time," he smiles.
"You have the great kids at the front, and you have the punks in the back screaming and singing songs – well, that would be us. We're the back of the bus"
This type of freedom feels rare for a publishing label part of a wider company, with Peyrat adding that "if you don't have big muscle, you have to be smart," and that there's a certain sense of fun that's often forgotten in the games industry.
"If I send a [press release] to a big website, they're not going to read it because they don't know who I am, they don't know the brand, so it has to be funny, it has to be witty to be recognised and to be noticed," he says. "I've been in the industry a long time, we're selling video games, and we lack fun in the way we do stuff.
"So, yes, I write funny things on Twitter, we'll write horrible puns in our PR, and this is what we do, and I don't think it's going to change."
Of course, PID Games is not the only indie publishing label betting on humour and irreverence, but Peyrat's mission goes beyond a bit of fun, too. He wants to provide safety and peace of mind to new studios.
"As a publisher – I shouldn't say [this] but I'm going to say it nonetheless – we'll always make our money back," he says candidly. "So my job is to make sure that the studios get paid enough so that they can make a second game, with peace of mind. Maybe with us, maybe with someone else. I just hope to achieve that, to be successful enough so that we can keep on releasing games, keep on helping studios.
"I don't really want PID Games to become this huge Annapurna-ish, 'Look at us, we're a publisher' brand. But I would like it to feel like a safe brand for studios. 'PID Games? Yeah, okay, they're cool. You won't have any problems with them'. That's what I'm hoping to achieve."