"Picking the right door" with the future of Unity
CMO Clive Downie on why Unity won't develop games, the engine's future as an educational tool, and the promise of Google Stadia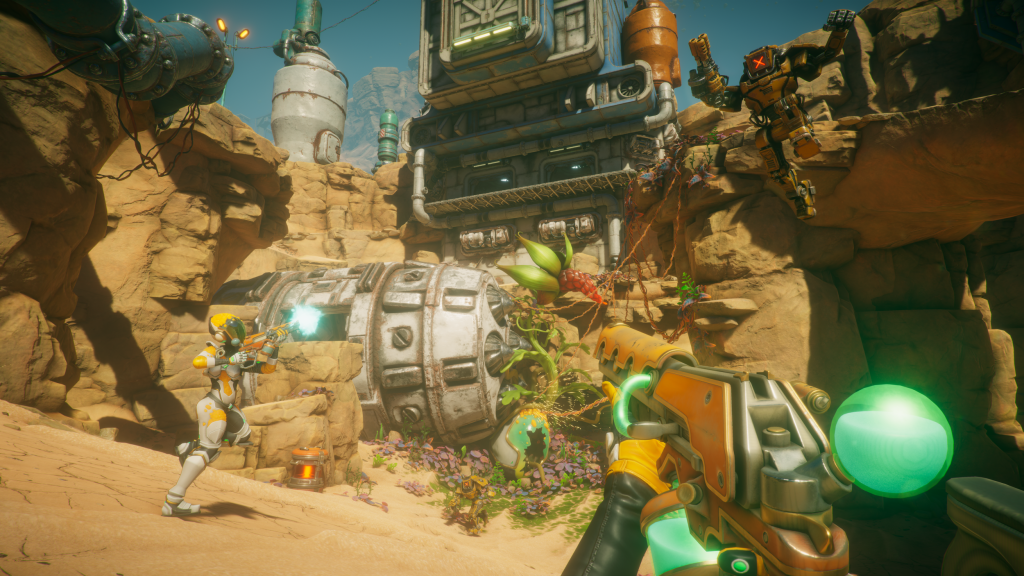 Unlike its main competitor, Epic Games, Unity Technologies is adamant that it is not and will never be a company that develops games alongside its game engine.
At Unity's keynote at GDC 2019, CEO John Riccitiello emphasized that point. "We're not here to make games," he said. "We're not interested in creating experiences that compete with your hobbies or your businesses."
Granted, Unity dabbled in development last year with its FPS Sample Game. But Unity chief marketing officer Clive Downie is very clear to draw a line between the Sample Game as an experiment to teach the company what its engine's "pain points" might be, and what, say, Epic Games is doing with Fortnite.
"We used [the FPS Sample Game] because we wanted to eat our own dog food," he says, speaking to GamesIndustry.biz at GDC. "That's something that we had not historically been that good at."
The FPS Sample Game, he says, helped Unity avoid the pitfall of "not making enough things" with its own engine -- a problem it has faced in the past. Through it, Unity discovered struggles its users were having with aspects such as collaboration features and its Cinemachine tools; struggles it is now working to address.
"If you're in a company that makes games, it is all-consuming. It comes with a gravitational pull"
Though Downie says Riccitiello's opening line at the GDC keynote wasn't intended as a direct jab at Epic, he has a very firm philosophy about why game development and game engine creation don't mix in a single company.
"If you're in a company that makes games, it is all-consuming," Downie says. "It comes with a gravitational pull. It dictates where the best people go, what drives the strategies of the company. Suddenly the revenue of the business and the focal points of most everything you decide every single day go toward a game, because that's what a successful game does.
"You have to feed it, especially when it's a live service. You have to always make it fresh. You have to always make it innovative. You have to sustain its growth, and that just becomes all-consuming.
"So you kind of have to pick a door. Are you going [for] the, 'We're going to make great stuff for consumers' door? Because that's great, and I love playing games, so thanks. Or do you pick the door of, 'We're going to make a creative platform and the tools so people can make great things'? That's the challenge.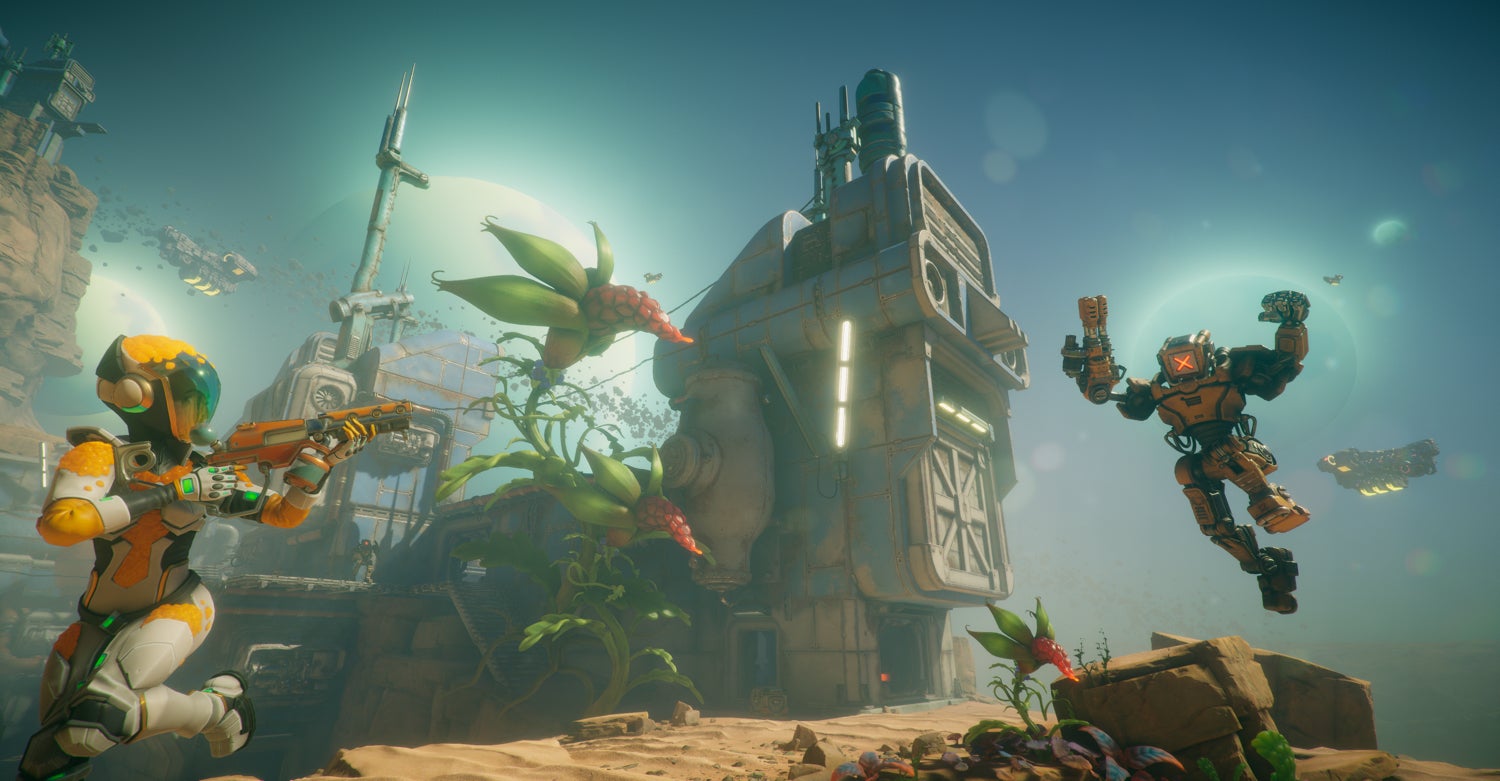 "For us to make games, over time we might have to move great people off of the tools. We'd have to move great people off operative services. We'd have to move people off of networks that might monetize people's games. Because we'd have a shiny new thing, and shiny new things attract great people."
Unity's keynote at GDC brought a number of new announcements, including a partnership with Tencent to bring cloud services to developers in China. Though the partnership will also help developers get their games released in the country, Downie says the decision to work with Tencent on cloud was simply a natural extension of the work the company is already doing with Google Cloud elsewhere.
"You have a lot of cloud-based services that can benefit game developers in the operational components of their products' life," Downie says. "But we partner very well with Google Cloud on that, and Google Cloud isn't available in China. So Chinese developers, who are numerous in the Unity ecosystem, can't benefit from any of our back-end services. This partnership with Tencent Cloud allows us to provide those services, backend multiplayer, dynamic hosting, etc, to China customers. Now they can get the full spread of benefits the platform gives."
"Education is interesting to us, as is the ability for Unity to be something that students realize is as transformational as a pen and paper used to be"
Another major announcement from the keynote was a tool called AR Foundation, a framework specifically for augmented reality developers intended to bridge the gap between ARCore and ARKit, by allowing projects made on one to work in both. Downie says offering more tools for AR development is extremely important to Unity, though he views the possibilities for the technology as stretching far beyond just gaming -- possibly to the point of becoming, as he puts it, "the next internet."
"Mobile devices are already AR-enabled, so there are over a billion AR-enabled devices, which is like the training wheels for AR in the consumer world," he says. "Consumers are getting used to AR either as a map function or an entertainment function, in a game or a service. Everyone is getting used to that; bite-sized versions of AR are starting to show up in their day-to-day at scale. That signals a potential future for consumer use, where what's going to converge is, 'I've become used to seeing AR in my life' and 'Now there's a new way to experience AR that augments my life.'"
But while AR received attention on stage at the Unity keynote, the company was rather quiet about any new plans for virtual reality. Downie doesn't specify the reason for the relative silence this year, but he says that Unity will, of course, continue its support and improvement of VR tools. And like AR, he sees the future (and present) of VR as finding the keys to its success outside of and beyond gaming.
"People ask me a lot: 'VR's dead, right? What's going on with VR? When's it going to be big?' And my answer is that VR is very successful. It has transformed enterprise services and businesses. It's already a day-to-day technology in industrial design, in medical fields, in education. VR is in the hidden world of enterprise that the consumer world doesn't see every day. We view it in that light, so we support VR and continue to be available as a development platform for all of the new VR platforms that are coming.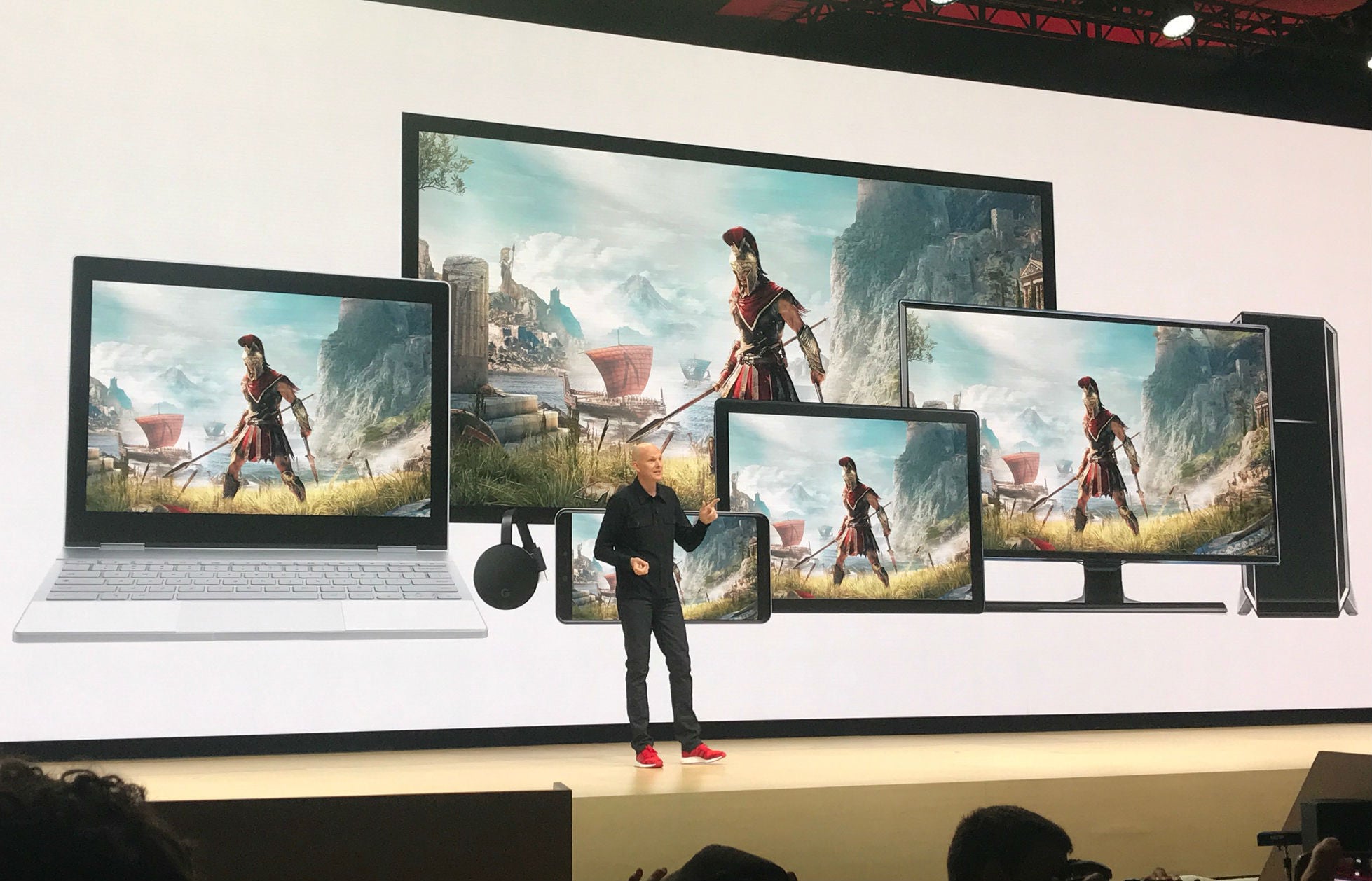 "We're still very much involved in fuelling the pioneers of consumer VR. There's a place for VR; it's successful in one area, it's continuing to grow in others, and we just want to be able to fuel the creators in it."
Then there's the future. As Unity continues to improve its creation tools, one segment where Downie hopes to see strides made in the coming years is education. He's not content with Unity being just one element of a development-specific curriculum. Rather, he wants the engine to become a fundamental of how creative digital skills are taught in classrooms.
"As a game player, I can tell you that what Google is proposing is another magical moment in gaming"
"Education is interesting to us, as is the ability for Unity to be something that students realize is as transformational for learning and development as a pen and paper used to be," he says. "We want a real-time creative tool with its essence in game making to be something that students come out of education knowing how to use, because it's going to be such an important part of many different careers over the next decade.
"It doesn't matter whether you are a game maker, animator, filmmaker, industrial designer, architect, a product designer, you're a [computer science] grad, Unity can be the constant thread through all of those."
Finally, I ask Downie about Google Stadia, which had just been announced the day before our conversation. Unity has partnered with Google to ensure its engine will be supported on Stadia, a relationship that Downie is understandably optimistic about.
"I've been playing games for longer than I can remember," he says. "Almost four decades. I remember when I first played a game that was on a cassette, and I thought, 'Holy shit, this is big time.' I could sense me taking data down through my tape deck through my computer, and then magic happened. A magical moment.
"I remember my first five-and-a-quarter inch floppy disc, putting it into a drive, and then a space simulator on BBC Micro came up, called Elite -- it was a trading game in a wireframe universe. I remember thinking, 'Holy shit, I can go to new worlds on these computers.' I remember putting a cartridge into a console and turning it on, and the game instantly starting on the Sega Genesis. Holy shit. A magical moment. You get the message.
"When I got the Project Stream beta announcement, I remember clicking on the link in my browser on my Macbook Pro, Assassin's Creed Odyssey came on in 60 frames-per-second in 4K. I'm playing a console product in my browser instantly... So as a game player, I can tell you that what Google is proposing is another magical moment in gaming."