PES 2021 "pared back" as Konami focuses on Xbox Series X, PS5 version
UPDATE: Publisher confirms there will still be a release this year with an "affordably priced" season update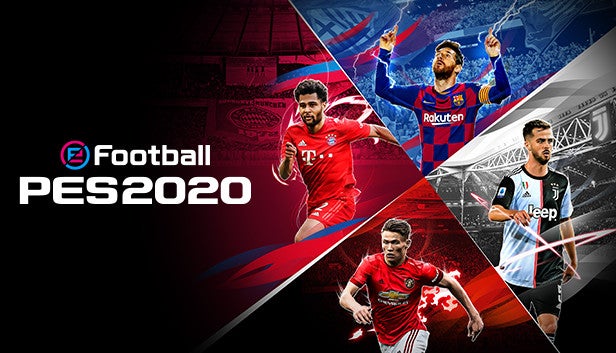 Konami has announced big changes to this year's Pro Evolution Soccer game, with PES 2021 scaled back in favour of dedicating more time to a next-gen title.
In a statement on its website, the company said it is already developing an Xbox Series X and PlayStation 5 version of its popular football series, with a shift to Unreal Engine, more realistic player models and animations, enhanced physics and more.
However, the "sheer scale" of this project has compelled the publisher to "pare back... other areas of development."
As a result, this year's game will launch "as a streamlined offering in the form of a season update" to keep fans satisfied until the next-gen version is ready.
The company expects the next full title to be released for Xbox Series X and PS5 in the second-half of 2021.
2020 marks the 25th anniversary of the PES franchise, so Konami has promised the upcoming update will be released as "an affordable anniversary price... with several bonuses."
Interestingly, the statement never refers to PES by its new title eFootball PES, following a surprise rebrand last year.
Konami recently revealed it has not renewered licensing deals with AC Milan and Inter Milan, meaning those clubs will not appear in future PES titles.
Update: A spokesperson has clarified to GamesIndustry.biz that PES 2021 has not been cancelled, emphasising that it has been "pared back" as Konami prioritises the next-gen version.
Update, July 16: Konami today announced eFootball PES 2021 Season Update, a stand-alone game for PS4, Xbox One, and Steam that will sell in physical and digital form for €29.99 (£24.99).
Those downloading the game can also choose to pay an extra €5 or £5 for a "Club Edition" with additional content for one of five teams: FC Barcelona, Juventus, Manchester United, FC Bayern, or Arsenal FC.
There will also be a 20% discount for PES 2020 owners who preorder a digital Club Edition of PES 2021 through last year's game, which brings the price just below the cost of the standard edition.