PES loses licenses for AC Milan and Inter Milan
Unrenewed agreements will not affect eFootball PES 2020 or myClub, but likely to affect PES 2021 and other future games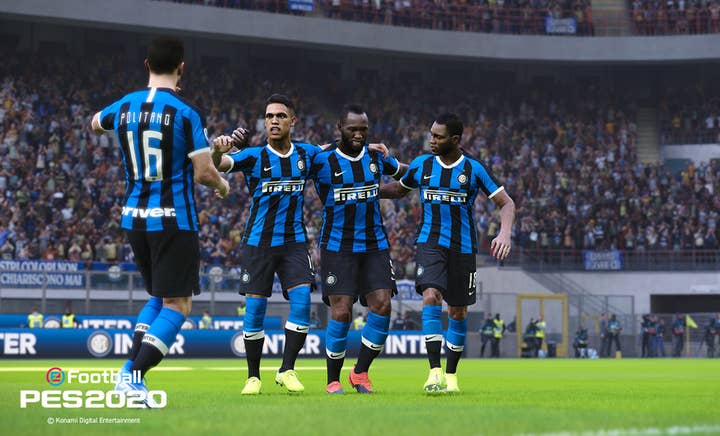 Konami has announced that it will no longer have access to two popular Italian football teams for its PES series of sports games.
In separate but almost identical statements, the publisher revealed it will not be renewing the licensing agreements for AC Milan or Inter Milan.
The two clubs will still be represented in the series' latest release, eFootball PES 2020. Konami has also promised it will not affect footballers from either team purchased in myClub, who can still be used as normal in-game.
In terms of other PES titles, such as this year's entry, the publisher asked fans to "please wait for future announcements."
Konami thanks both clubs for their long-running support of the series, and said it will now "continue to strengthen existing partnerships and foster new relationships" to bolster future games.
The likelihood is these teams will be given fictitious names for PES 2021 and subsequent games, which is how Konami handles other clubs for which it does not have the licence.
We spoke to the publisher last year about how it continues to drive the series forward and has been increasing the number of licences it has access to in order to better compete with EA's market-leading FIFA games.
The series rebranded as eFootball PES last year to emphasise Konami's plans for esports.