People of the Year 2017: Ubisoft Milan and Paris
Davide Soliani in a rollercoaster year for the team behind Mario + Rabbids: Kingdom Battle
Over the course of December, GamesIndustry.biz will reveal (in no particular order) our People of the Year - individuals and teams who have excelled over the last 12 months. We will reveal a new honouree every day until December 14th. Check back tomorrow to see who else makes the list.
Mario + Rabbids: Kingdom Battle was a rather unique collaboration.
Not because it saw two iconic characters from two franchises get together; Mario has done that a bunch of times. Nor because it saw Ubisoft and Nintendo unite in such a big way; the two companies have been best friends for decades. Instead, it saw two Ubisoft studios work together in a different way to how the publisher typically operates. Whereas you're used to hearing of one Ubisoft studio leading a project, with others in support, Ubisoft Paris and Milan tried to work together as one team... just operating out of two different countries.
"In the last 20 years, Milan is a studio that is used to collaborating a lot," says creative director Davide Soliani.
"We tried to make it so it is one team that just operates from different places. That was a big challenge"
"With this one, it is the first project where the collaboration is fluid and working properly. At the very beginning, it was harder. We decided not to have a lead studio, where one is leading and the other is following. We tried to make it so it is one team that just operates from different places. That was a big challenge. In the beginning, there was a lot of challenging moments because we were trying to define the relationship, the pipeline, the communication... who is owning this part of the project, and who is communicating it. Now, everything is clear and we are working in a very smooth way.
"In my experience, in 20 years, this is the first example that works so nicely without having a studio that is clearly the leader, and the other that is just a follower. Today, I am happy because everybody is proud of what they're doing, no matter where they are. We have a full intention to keep going with this methodology. Even Ubisoft was surprised by seeing this collaboration going so well."
Mario + Rabbids has been a major project for Ubisoft Milan, in particular. The studio was best known for supporting other developers on projects. Indeed, before this title, the firm's 27 employees were almost entirely devoted to helping Ghost Recon. Since the Mario + Rabbids project began, the company has grown to around 75 staff. And there's more growth to come.
"I hope that maybe in a couple of years, we could be about 100 or 110 people," Soliani says. "But as far as I am concerned, I would like to keep the team small. At least for these kind of projects. If Ubisoft Milan wants to grow even more, because there are many projects, then great. But I do believe that in order to have a team with the right level of passion and agility, then the maximum amount of people that is involved should be around 100, and not more. Otherwise it starts to become something too big, and I like it this way. You can do games that sell well without 1,000 people making it."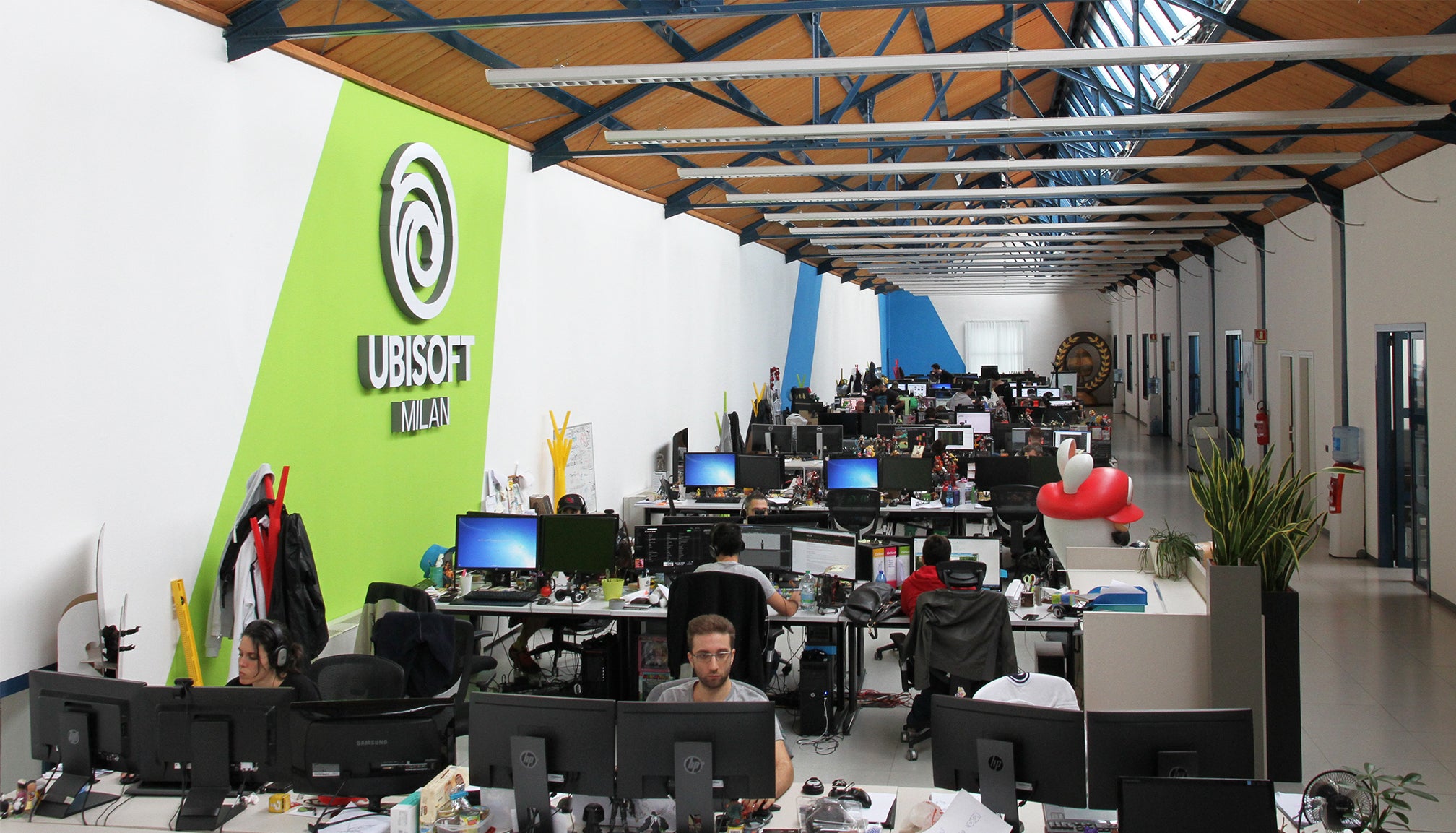 Soliani is smiling today, but the story looked to have a very different ending just six months ago. We've written about this previously, but it's certainly worth retelling: Mario + Rabbids suffered a public backlash after the game's artwork was leaked online. Very little was known about the project, but Nintendo fans were furious about it nonetheless. Ubisoft Milan and Paris had been braced for some skepticism, but they hadn't expected so much anger.
"Since the first day, I said that Nintendo players - because I am one - are picky," Soliani recalls. "They consider themselves an elite. So I said that our barrier to entry will be quite big, because they will talk about how this is not Nintendo making a Mario game, but another company. So the only way to prove them wrong is to pierce through that barrier with quality. That was the first element I made clear with Ubisoft when I told them I wanted to do something different, and take our time doing it properly.
"So I was expecting some negativity from gamers, but I wasn't expecting it in such a harsh way. When the leak happened, I went on Neogaf, and there were comments like 'Nintendo is doomed' and 'we've failed so badly' and 'this game won't sell anything' or 'the key art is already crap'... and some very, very offensive comments that were a let-down to me.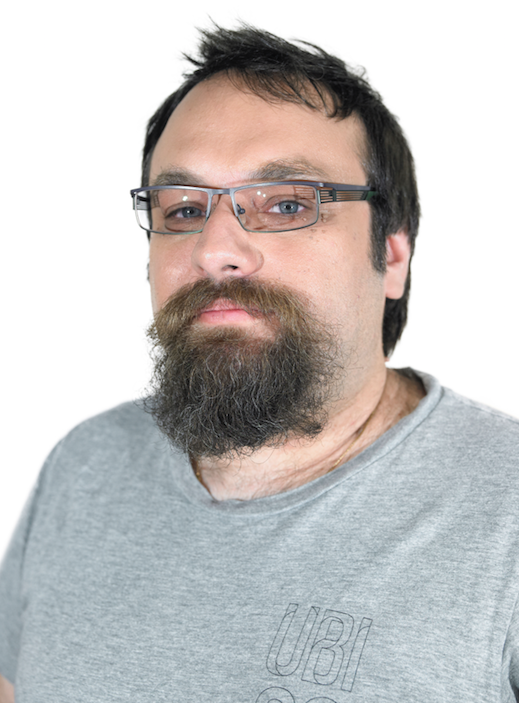 "We were putting so much into this game. We were so dedicated to it. I almost became single because my girlfriend didn't see me for a lot of the time. I was spending too much time in the office, and it was not just me but others in Milan and Paris. Everybody was so happy to try, because we didn't know if it was going to work. We wanted to put something in the hands of the players that would create this stream of positive energy. But what we received was basically the opposite. They were disappointed even with just the key art. People were mad about Peach Rabbid with the cellphone. Today... she is the character that they love the most.
"I was expecting a barrier, but I wasn't expecting the huge wall the we faced. So I started sending messages to Grant [Kirkhope, composer]. I said I was going in the wrong direction because people hate us. He called me stupid, and said not to worry. But you always worry, even if someone with 35 years of experience telling you not to."
That all changed at E3 when Mario + Rabbids was properly revealed. Soliani, worried and nervous, burst into tears when his childhood hero Shigeru Miyamoto took to the stage to showcase the game. And the fans immediately fell for him, the team, the project... all the negativity just evaporated.
"When we arrived at E3, I was there with the mood that maybe we can change the mindset of a few players, but we had the feeling that it might not work," Soliani recounts. "But everything changed from the conference on-wards, and not just because of the game. And for sure, not because of me. Having Miyamoto on stage was effectively having the father of Mario tell the audience that, if he's here, then it must be a quality game. Then the players played it. That's when we started to change the mindset."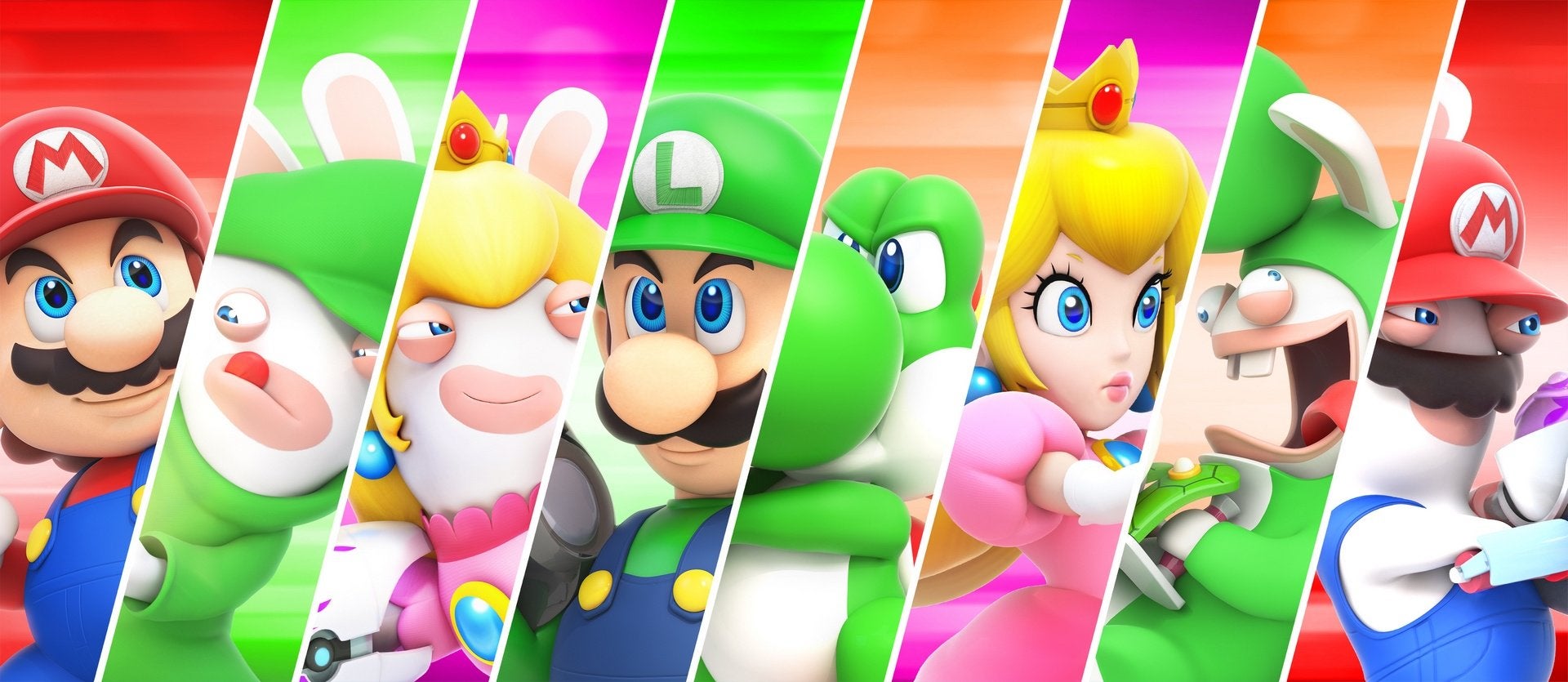 Success soon followed. Mario + Rabbids became the fastest-selling non-Nintendo game on Switch, and the title received critical acclaim - it currently sits at 85 on Metacritic. It wasn't just a hit with Nintendo fans, either, but within Ubisoft, too.
"I must say, we received a lot of compliments and congratulations from everyone within Ubisoft," continues Soliani. "This team is under a good spotlight right now within Ubisoft. They are happy that finally Ubisoft Milan is not just collaborating and helping on other projects, but now we have a project that identifies the team. This is making us stronger, because the team itself feels stronger, and want to keep surprising the players, they're proud of what they are doing. So there's a lot of positive vibes from everyone. Especially when you meet the creative directors within Ubisoft that are working on projects that are so different compared to ours, and they are playing the game and having fun. It's strange and good at the same time."
"They are happy that finally Ubisoft Milan is not just collaborating and helping on other projects, but now we have a project that identifies the team"
Soliani has also found a bit of fame, too - although "nothing like Grant, he's the real diva", he jokes. Soliani's tears at E3 and his continued presence on Twitter has made him a bit of a star among the Nintendo community.
"In terms of popularity, people might know me because I'm on Twitter and arguing with Grant. I am not really the guy that cares about popularity, I only care about developing the game and having fun with the people who are doing it with me."
Soliani continues: "It is all about the desire of making someone happy. Because when gamers are happy, you feel good as well. I always try to connect with my players. I don't feel like a star, because I just feel like I am discussing with players who are sharing their opinion. I can't do it all the time, because I need to work, but being on Twitter is a way of finding out what the players are thinking about their game. We can find out what they're happy about but also, the important bit, when they're not happy. Because that is what makes us learn what we can do better. We are not just saying we are talking to the players, we need to show we are really doing. So I don't think I am a star. There is no barrier between me and the player."
Ubisoft Milan and Paris's big risky gamble with Mario + Rabbids: Kingdom Battle paid off. The team has found its voice within Ubisoft, created a great game and is now looking to grow even more so they can do it all over again.
But of course, there was a third partner in the relationship: Nintendo. We've heard before they can be a demanding teammate. Was that true?
"You can totally say that," Soliani laughs. "We established a very good relationship to the point where when we went to Japan for several days on a holiday, we would meet with the guys we work with from Nintendo, because we had become friends. But when it was about work, Nintendo were super picky. They wanted to know everything, and play everything. This was good, because it gives you a feeling that you are safe. They have over 125 years of lifetime, and they're giving you feedback with the expectation of a certain level fo quality. So for me, Nintendo is a shield. It means we know we'll hit a certain level."