Gears of War to see People Can Fly involvement, confirms Epic
The team behind BulletStorm will be working on the new Gears of War project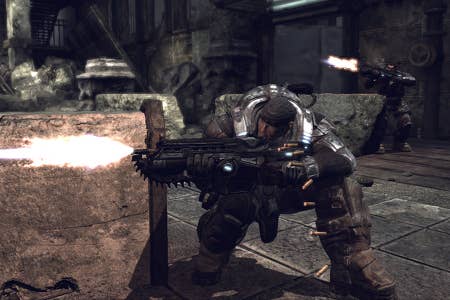 The Polish studio People Can Fly, which worked on the ambitious BulletStorm title, has been confirmed to be involved with the new Gears of War project at Epic. The new game, set to get a big announcement at E3 next week, has had little information revealed at this time.
When asked via Twitter about People Can Fly's involvement, Epic president Mike Capps replied simply with "Do I detect People Can Fly involvement? YES YES YES!"
Interestingly enough, rumors from last year put it that the studio had in fact been involved with development of a prequel title to the Xbox-exclusive trilogy. The single image released thus far could lend credence to the notion, given the image's highlights and resemblance to a major plot point in the series.
What exact involvement either studio has, be it full-on development or single/multiplayer responsibilities, remains to be seen. More information will be forthcoming at the Microsoft E3 press event.