Pardo "saddened" by fan reaction to Diablo lead's departure
Blizzard CCO defends Jay Wilson's performance on Battle.net forum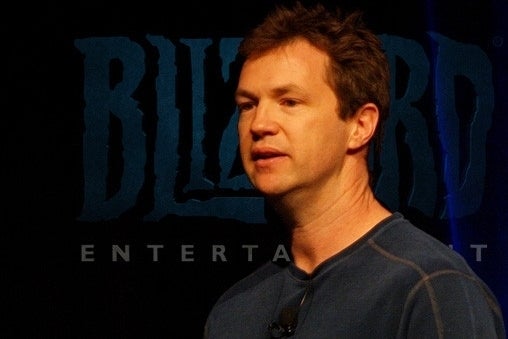 Blizzard CCO Rob Pardo has rushed to the defence of Diablo III director Jay Wilson, whose recent decision to leave the project prompted a torrent of critical posts on the Battle.net forums.
Pardo stepped in after more than 100 pages of posts regarding Wilson's departure, many of which were hostile towards his contributions to Diablo III. Pardo claimed he was "saddened" by the community's reaction, and that Wilson's treatment did not represent the "rough justice" for which the forum is known.
"I hired Jay to head up the Diablo project and had the pleasure of getting to work with him, both in building the team and designing the game," Pardo said. "I've worked with many, many designers at Blizzard and Jay is one of the best.
"If you still feel the need to dish out blame, then I would prefer you direct it at me. I was the executive producer on the project; I hired Jay and I gave him advice and direction throughout the development process. I was ultimately responsible for the game we released and take full responsibility for the quality of the result."
Wilson announced his imminent departure for "something new" within Blizzard last week after seven years working on Diablo III. He assured the community that his decision would not affect planned changes to the game in future - a fact corroborated by Pardo, who said that Blizzard has, "no intention of stopping work on Diablo III until it is the best game in the franchise."