Oxford University study shows video games can benefit well-being and mental health
But researchers call for more studies into this field, following its success in collaborating with EA and Nintendo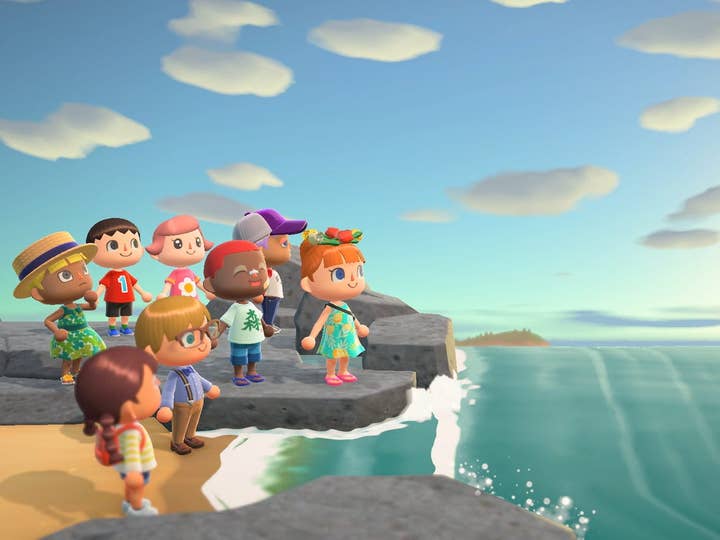 A studio by the University of Oxford has shown that there is a "small positive relation" between the amount of time people spend playing video games and their mental well-being.
The study was based on a survey of over 6,500 players, of which over 3,000 agree to share telemetry data based on their play time.
The project centred around players' experiences with Electronic Arts and Nintendo, and was based in part on data drawn directly from the two games companies -- something the researchers note is a rarity in such studies.
Participants' play time in Animal Crossing: New Horizons and Plants vs Zombies: Battle for Neighborville over two-week periods in August and September. The vast majority of responses came from Animal Crossing, representing over 6,000 survey responses and 2,700 data sets.
Nintendo shared data on number of play sessions and their length, while EA shared this as well as deeper data on Plants vs Zombies, such as players' kill to death ratio, how much damage they dealt, and which game modes their played.
All data was anonymous, containing no personally identifiable information. The data was matched to surveys conducted after each session, where players would agree or disagree with statements such as "I felt competent at PvZ" or "I experienced a lot of freedom in Animal Crossing."
The results showed that participants who played for longer were more likely to express positive feelings about both the game and their mental well-being in generation.
"Contrary to many fears that excessive game time will lead to addiction and poor mental health, we found a small positive relation between gameplay and well-being," the study reads.
It later adds: "Overall, our findings suggest that regulating video games, on the basis of time, might not bring the benefits many might expect, though the correlational nature of the data limits that conclusion."
The limitation in this case is that players can overestimated their play time by as much as two hours when surveyed, causing a mismatch with the telemetry data taken.
The study also notes there might be a self-selection effect, in that people who feel good might be more inclined to play games.
Speaking to the BBC, Professor Andrew Przybylski -- who led the study -- said: "If you play Animal Crossing for four hours a day, every single day, you're likely to say you feel significantly happier than someone who doesn't.
"That doesn't mean Animal Crossing by itself makes you happy."
The study was carried out to explore the potential positive effects of video games, given the wealth of research into more negative effects such as addiction or violence.
It comes at a time when video games are under increased scrutiny for potential regulation, especially in connection with monetisation methods like loot boxes.
"Our results suggest that play can be an activity that relates positively to people's mental health - and regulating games could withhold those benefits from players," the study continued.
The researchers also claim their study proves that such projects carried out in collaboration with partners "can be done to high academy standards in an ethical and transparent fashion."
As such, they recommend more research be undertaken that looks beyond just two titles.
"We are mindful to emphasise that we cannot claim that game time causally affect well-being," the researchers wrote. "The goal of this study was to explore whether and how objective game behaviour relates to mental health. We were successful in capturing a snapshot of that relation and gain initial insight into the relations between video games and mental health.
"But policymakers and public stakeholders require evidence which can speak to the trajectory of play and its effect over time on well-being. Video games are not a static medium; both how we play and discuss them is in constant flux. To build on the work we present here, there is an urgent need for collaborations with games companies to obtain longitudinal data that allow investigating all the facets of human play and its effects on well-being over time."