Overwatch League vulnerable to MLB trademark dispute
Baseball organisation has until July 26th to submit opposition to Blizzard logo
A potential trademark dispute has emerged between Overwatch developer Blizzard and Major League Baseball.
The issue centres around the former's logo for the recent Overwatch League, which MLB asserts may be too similar to its own - thus, infringing on its trademark.
As you can see below, the MLB logo displays the outline of a baseball player with a two-tone background. The logo for Blizzard's esports event follows a similar design structure, with the baseball player replaced by popular character Tracer and the colours swapped for orange and black.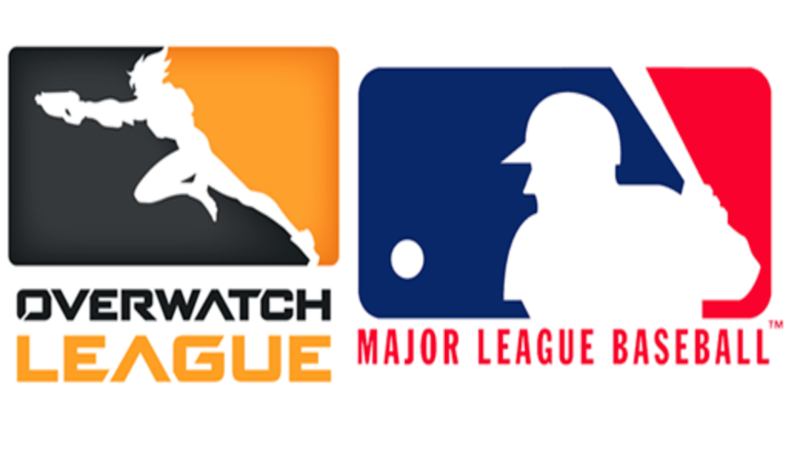 An article by law firm Morisson Lee offers more detail on the process: all trademarks are published in the US Patent and Trademark Office's weekly newsletter, giving other companies 30 days to either file an opposition to a new trademark, or a request for more time to prepare this opposition.
The Overwatch League logo was published on March 28th, and 29 days later MLB requested for an extension so that it may ready an opposition. The baseball organisation claimed it needed an additional 90 days to investigate, and this request was accepted. MLB has until July 26th to submit its argument.
The Morrison Lee article notes that "it is hard to deny that the Overwatch League logo may have been inspired by the MLB logo" but questions whether the similarities will really cause consumer confusion or imply that the MLB is involved.
The most likely sticking point is that both logos and trademarks are classified as sports and entertainment. If the MLB submits an opposition and is successful, Blizzard will need to redesign the logo for future Overwatch League events.
Blizzard launched the Overwatch League earlier this year in an attempt to grow the esports business around the title. Despite the game's popularity, Wedbush analyst Michael Pachter recently questioned whether such a venture could become profitable.