Overwatch director thinks Blitzchung ban "should be reduced more or eliminated"
Jeff Kaplan says the process for a suspension or ban in OWL "takes about four to five days"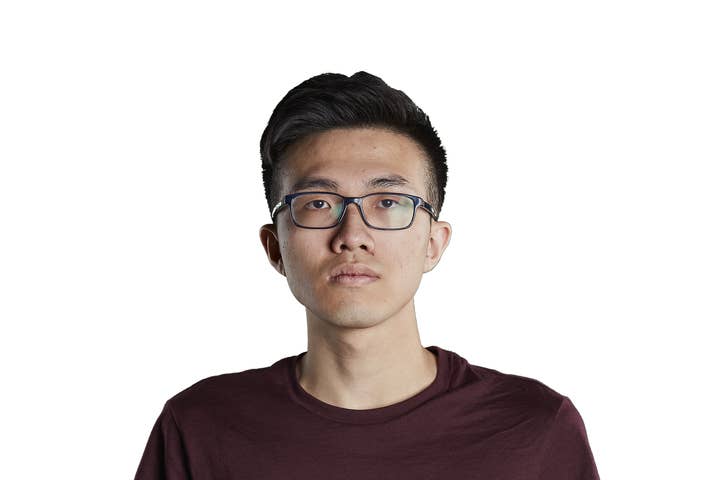 When Blizzard president J. Allen Brack got up in front of a BlizzCon audience last week and took responsibility for a recent "tough Hearthstone esports moment," it would have been difficult for anyone not in tune with recent events to tell what he was taking responsibility for, given the lack of specifics in his statement.
Overwatch director Jeff Kaplan, however, was not at all vague in his response when The Washington Post asked him his thoughts on the six-month suspension of Chung 'Blitzchung' Ng Wai from professional Hearthstone competitions over his vocal support of Hong Kong protests in a post-match interview last month.
"I was relieved when they reduced his suspension," Kaplan said. "And I think the suspension should be reduced more or eliminated. But that's just me.
"I'm obviously a huge supporter of free speech; it's something that's very important to me. It got to me personally. I think the punishment was too harsh and I was greatly relieved when they gave his money back. I think that was extremely important."
Kaplan makes clear that this is his opinion as an individual, and that Blizzard employees across all levels and departments have their own thoughts. He added, though, that the Overwatch League's own process for determining a ban or suspension is not as hasty as what happened with Blitzchung.
"We had to deal with a few of them in season one in particular, and that process usually takes about four or five days to make the decision," Kaplan said. "There was always a group of us involved in deciding what the punishment should be, and we would heavily devil's-advocate every part of the decision. So I was actually shocked that such a harsh penalty was levied."
Kaplan isn't the first Blizzard employee to speak out publicly against the ban; Hearthstone game director Ben Lee called the initial ban "too harsh" when asked for his thoughts at BlizzCon.
Blitzchung's suspension originally was instated for twelve months, with Blizzard additionally revoking his Hearthstone Grandmasters prize money and permanently suspending the two interviewers on camera with him during his statement. This was widely criticized by other esports professionals, community members, players, and even political figures, following which the company reduced his initial suspension to six months.
Though Brack did apologize at BlizzCon for hasty decision-making and asserted that the company's actions would speak louder than its words going forward, he has since confirmed the company would not be lifting the ban.