Hearthstone developers think Blizzard was "too harsh" with Blitzchung
But creative director Ben Thompson said that taking control of a platform that is "very much not your own" is not free speech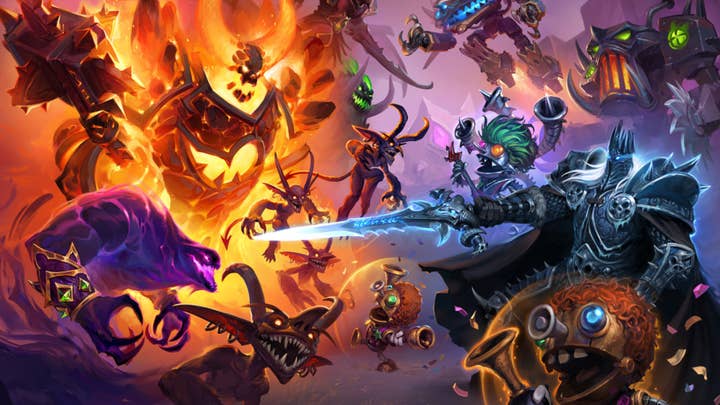 Hearthstone game director Ben Lee has challenged the way Blizzard handled the situation surrounding Chung 'Blitzchung' Ng Wai, who was banned for showing support to the anti-government protests in Hong Kong.
Talking to Kotaku at BlizzCon, Lee said: "The initial decision was too harsh. Absolutely."
He continued: "[We] definitely should have taken more time to consider something more reasonable, but we can't take that back."
Ng Wai was initially banned from Hearthstone competitions for 12 months, before Blizzard reconsidered the sanction and settled on a six-month ban.
However, while Lee said he "wished things had been done differently," Hearthstone creative director Ben Thompson ultimately agreed with Blizzard's justification for the sanction, being that official broadcasts should be focusing on the games.
"Of course I celebrate free speech. You should be able to say what it is you want to say," he said. "I also understand what [Blizzard president] J. Allen Brack himself addressed in his own internal communications and later on to the world at large, which is that being able to speak your mind and say how you feel from a personal level is always and should always be a welcome thing.
"Doing so from a platform very much not your own and done from a voice not your own to take control, so to speak, or on behalf of another is not free speech. That is on behalf of something that's not yours to do with."
Thompson did support the idea that esports players should be allowed to express their opinions on their personal channels, though. He added that everyone at Blizzard has been free to discuss the controversy, as he believes that teams should be able to come to leadership with their concerns.
"I think you'll find as you're talking to people across the company, people are willing and able to express their personal feelings on [Hong Kong], because it's something that we know doesn't have really, truly much to do with our game and not much to do with our company, but is instead about people," he said.
Blizzard president J. Allen Brack confirmed earlier this week that the company will not be withdrawing its controversial punishment against Ng Wai, nor the one against the casters.