Nvidia Shield to retail for $349
High-powered handheld device will cost more than a Vita, same as a Premium Wii U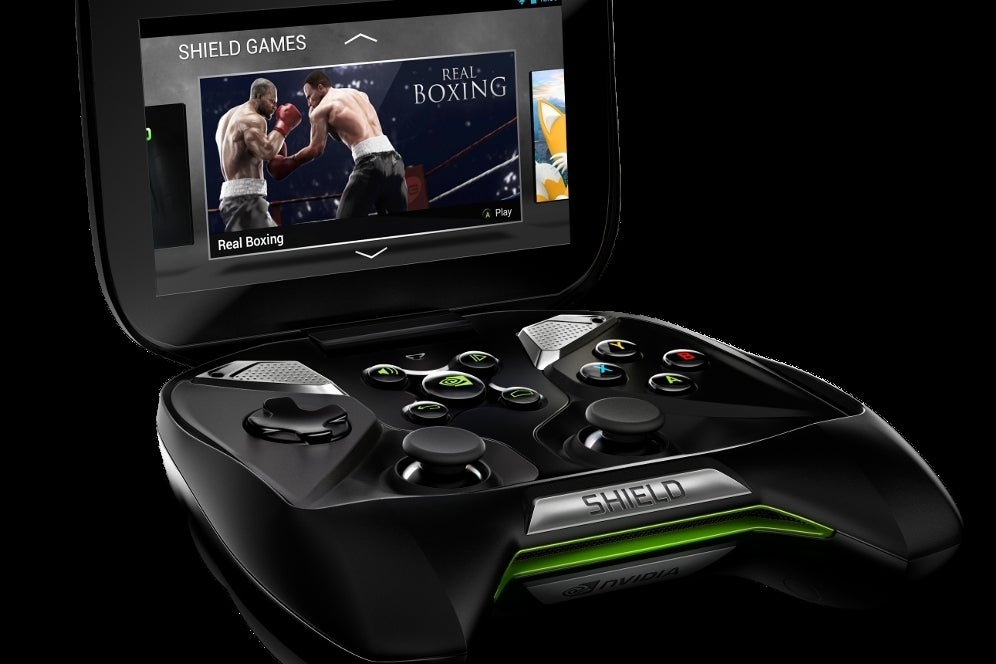 Shield, the high-powered handheld console from Nvidia, will begin shipping to retailers in June, with the retail price set at $349.
The device - which was named "Project Shield" when it was unveiled earlier this year - features a 5-inch 720p multi-touch display attached to a console-style controller, and is powered by a custom Nvidia Tegra 4 mobile processor.
The Shield will run Android Jelly bean 4.2.1, and will support the software catalogues of Google Play and Nvidia's TegraZone. A beta service that will allow streaming through Steam's Big Picture mode will be available on launch day.
While the Shield will definitely launch in June, an exact date has not been set. However, the retail price will be $349, which is the same as the launch-price of a Premium Wii U and $50 more than the PlayStation Vita's 3G model. Both systems have struggled to find an audience.
Nvidia is launching the Shield at a time of relative financial prosperity. The company reported record revenue of $4.28 billion in the last fiscal year (ended January 27, 2013), with net profit of $562 million.
Nvidia will start taking pre-orders for the Shield on May 20.