Nvidia hits $4.28 billion record for fiscal 2013
Despite a flagging PC market, Nvidia is up for the year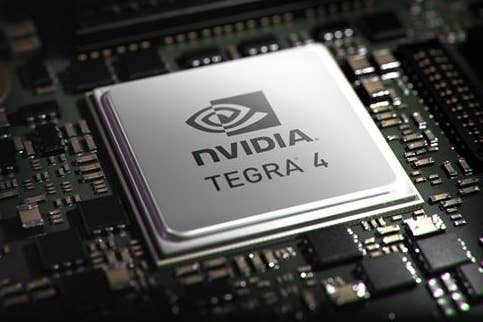 Nvidia today released its earnings report for the fiscal fourth quarter and fiscal full year of 2013, ended on Jan 27, 2013. Revenue for the fourth quarter came to $1.1 billion, up 16.1 percent from fiscal fourth quarter 2012. Net income for the quarter was up 50 percent, hitting $174 million, versus $116 million recorded during the same quarter last year.
Nvidia reached record revenues of $4.28 billion for the full fiscal year of 2013, up 7.1 percent year-over-year. Net income for the fiscal year was down 3.2 percent to $562 million.
Growth in the company's mobile Tegra processor lineup contributed to the improved earnings. Nvidia's GPU division accounted to $3.25 billion of the company's total revenue, while the Tegra group brought in $764 million. For the full-year, the GPU group and Tegra group saw 2 percent and 29.3 percent growth respectively. GPU was up 7.1 percent compared to the fiscal fourth quarter of 2012, while the Tegra division was up 89.8 percent.
"This year we did the best work in our company's history," said Nvidia chief executive officer Jen-Hsun Huang. "We grew our GPU and Tegra Processor businesses. We are sampling production silicon of the Tegra 4 platform which includes our 4G LTE modem. And we created new pillars for long term growth with Project Shield and Nvidia Grid -- first-of-their-kind devices that will extend our leadership in visual computing into mobile and the cloud."
In an investors call following the earnings release, Huang professed a deep belief in Nvidia's future tablet and smartphone efforts.
"Yes, I believe in tablets. I believe in tablets wholeheartedly," he told investors, according to a report by The Verge.
Despite the poor reception of tablets based on Microsoft's Windows RT, Huang expects the market to continue on, with new Tegra 4-based Windows RT tablets coming in 2013.
"I believe it is strategically essential for Microsoft to be on all the processors in the world, and surely the highest volume processor. Now, whether people see Win RT as a consumer tablet or a full computer... that's yet to be determined," he said. "It stands to reason that there are many more Win RT Tegra 4 tablets in development. We know what it's like on top of a Tegra 4, and it rocks."
Nvidia's Tegra 3 didn't see much success against Qualcomm's Snapdragon in the smartphone space, due to the fact that Tegra 3 did not support an LTE modem. Huang expects this weakness to continue until Nvidia has an integrated LTE modem for Tegra later this year.
"This is an area where we'll need to have an LTE modem to be successful. We'll have some phone success this year, but we don't expect to have a whole lot of phone design wins until we engage the market with LTE," he explained.
Nvidia declined to give guidance for fiscal year 2014 during this time.