Nvidia, Gaikai partner with Meteor to broaden Hawken launch
Gaikai also will upgrade all of its data centers to run on Nvidia's new Kepler architecture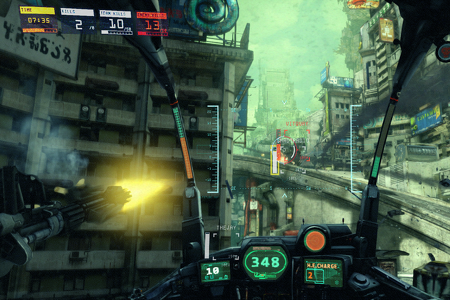 One of the most anticipated free-to-play games out there is about to reach a lot more gamers. Meteor Entertainment, the publisher of Adhesive Games' new sci-fi shooter, Hawken, is partnering with Nvidia and Gaikai to expand the reach of the game beyond the core PC gaming audience. Gaikai will offer Hawken across all of its streaming devices, including tablets, Smart TVs and even Facebook.
This August, Gaikai will upgrade all of its data centers, which already run with Nvidia GeForce technology, to the new Nvidia GeForce GRID, which is based on Nvidia's new Kepler architecture that can render games with half of the power of previous GPUs. Ujesh Desai, vice president of product marketing at Nvidia, said this helps gaming-as-a-service operators significantly with data center costs. Furthermore, GeForce GRID includes Nvidia's fast streaming technology that reduces server side latency by up to 30ms, which can hide most of the network latency so that the GeForce GRID play feels just like a local console.
"These partnerships give us the opportunity to reach the mainstream audience," said Mark Long, CEO of Meteor Entertainment. "The visually disruptive, cinematic graphics are the first thing everyone sees with Hawken. We know there's an audience out here that will want to try this game out and now they'll be able to play it beyond the traditional PC."
Hawken will debut on December 12, 2012 on PC and Long said the game will be available on Gaikai not long after launch. Meteor Entertainment, Adhesive Games and Gaikai offered a live demonstration of Hawken playing on Tegra 3 tablets at an Nvidia press event today. The game used the new GeForce GRID technology to stream 720p HD gameplay of the Andromeda map running at 60 frames per second with no latency.
"This will allow big games to truly have the types of huge debuts that we see with Hollywood blockbusters"

David Perry
"Latency will go down so that it will feel like a local console," said Desai. "Server power is reduced by one half and game encoding is moved from the CPU to the GPU. Therefore, server GPU and game density can be increased by four times. This reduces game streaming costs. Higher quality modes are now possible."
Hawken will play on any tablet that can decode full screen videos at least 30 frames per second. Tegra 3 does this at 60 frames per second. Because both Snapdragon and Intel are investors in Gaikai, this streaming will work across their hardware devices as well as Nvidia tablets. Within the next three years, every tablet in the market will be able to handle the streaming of games like Hawken.
In addition to the growing number of tablets entering the market with Tegra 3 technology, including the new WikiPad gaming tablet, Dave Perry, CEO of Gaikai said that 40 million Smart TVs will feature Gaikai within the next 12 months.
"If you look at games as a business, Call of Duty was the biggest entertainment launch in history and it's shocking how many entities didn't participate in that launch," said Perry. "Cloud gaming is the only way to get that huge audience through consumer electronic devices that are already in the home. Hawken looks amazing on an HD TV set and it's exactly the kind of game that the larger audience will want to play. This will allow big games to truly have the types of huge debuts that we see with Hollywood blockbusters."
Smart TV gamers will be able to play Hawken in 720p running at 60 fps for free with ad-supported streaming similar to what TV viewers are used to with special limited commercial interruption programming. Perry said this game will also introduce new technology that Gaikai has been developing. The company is planning a big push around Hawken. The odds are that if you already own an Internet-connected TV, it will likely support Gaikai through a new firmware upgrade that's seamlessly done on the back end.
"The direction we're heading now with free-to-play, it makes sense for the game to be on as many platforms as possible," said Jason Hughes, producer of Hawken at Adhesive Games. "Gaikai allows us to reach many more homes than we can through the PC. The more people that are playing the game, the better the experience will be for players. It helps build a stronger community."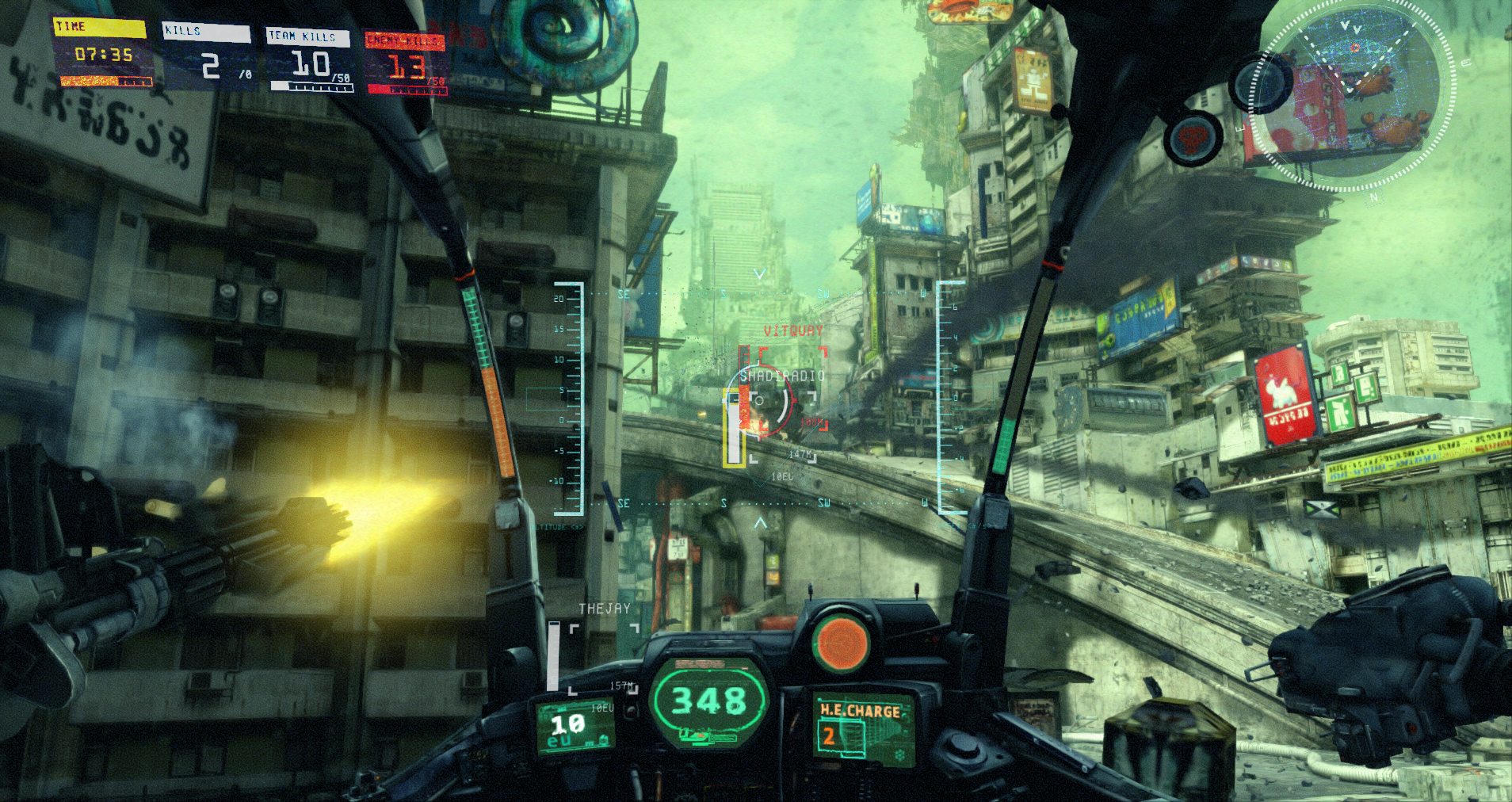 Adhesive Games, which is developing Hawken using Epic Games' Unreal Engine 3, originally targeted Xbox Live Arcade with this multiplayer Mech shooter. As a result, the game is playable with a controller. That ties in nicely to the streaming TV experience.
"We have one of those rare good fortunes that the game was designed for the controller and internally we're debating whether or not PC players should be controller players," said Long. "A couple of guys at the office can kick my ass playing with controllers, so it looks like there won't be any difference between control schemes. It's all in the spirit of what Gaikai is going to do."
Perry said Hawken will also be playable in stereo 3D for anyone who has a 3D TV. The game will even be playable in autostereo 3D on the new WikiPad gaming tablet that is due out later this year.
While the Gaikai Hawken launch will come shortly after the PC debut, the tablet streaming will come at a later date. As a result, Hughes said the team, which is still focusing on the PC game, could explore touch-screen controls and other options for portable devices. Once Hawken does become available across all of these devices, Hughes said the ultimate goal is to allow gamers to play cross-platform within the same game universe.
Long said Meteor Entertainment will debut brand new levels of Hawken at E3, including two off-planet levels that look completely different from anything shown so far. This will also mark the first time gaming press will be able to play the game. Select fans were able to play the game at PAX East in Boston last month.