Nreal files motion to dismiss Magic Leap copycat suit
Chinese XR company attests its Florida rival's suit includes "erroneous legal theories and threadbare and conclusory allegations"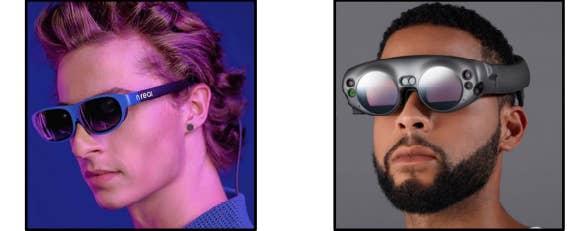 Chinese XR headset company Nreal has filed a motion to dismiss a lawsuit from earlier this year by fellow XR headset maker Magic Leap.
The original suit, filed in June, alleged former Magic Leap employee Chi Xu used company time to gather information he would not otherwise have been privy to about XR headset development from 2015 to 2016. Xu departed the company and traveled to China, later starting Nreal and revealing the Nreal Light XR headset early in 2019. Magic Leap alleges Xu used Magic Leap company secrets to create the Nreal Light, which it claims bares a "striking similarity" to Magic Leap.
Magic Leap's suit accuses Xu of breach of contract, fraud, and unfair competition. But Nreal has moved to dismiss all these claims, saying that Magic Leap fails to plead a valid contract or to plead facts that demonstrate there was any breach of that contract. It adds that the Northern District Court of California (where the suit has been filed) has no jurisdiction over Nreal, as Nreal is a Chinese company that has "no employees, property, or product development activities in California."
The dismissal claims that Magic Leap is "filing lawsuits to slow down new entrants in the AR market," and that its suit is based on "erroneous legal theories and threadbare and conclusory allegations." Additionally, it lists various differences between the two headsets, weight, appearance, visual data chips, cost, and function.
Lawsuit or no, Magic Leap was also in the news earlier this week as it changed the name of its main offering to the Magic Leap 1 amid reports that the headset didn't do as well as anticipated, and that the company had recently laid off "dozens."