PS5 and Modern Warfare 2 help drive November spending to $6.3 billion | US Monthly Charts
Call of Duty is now the biggest selling game of the year, but overall software spending was down on 2021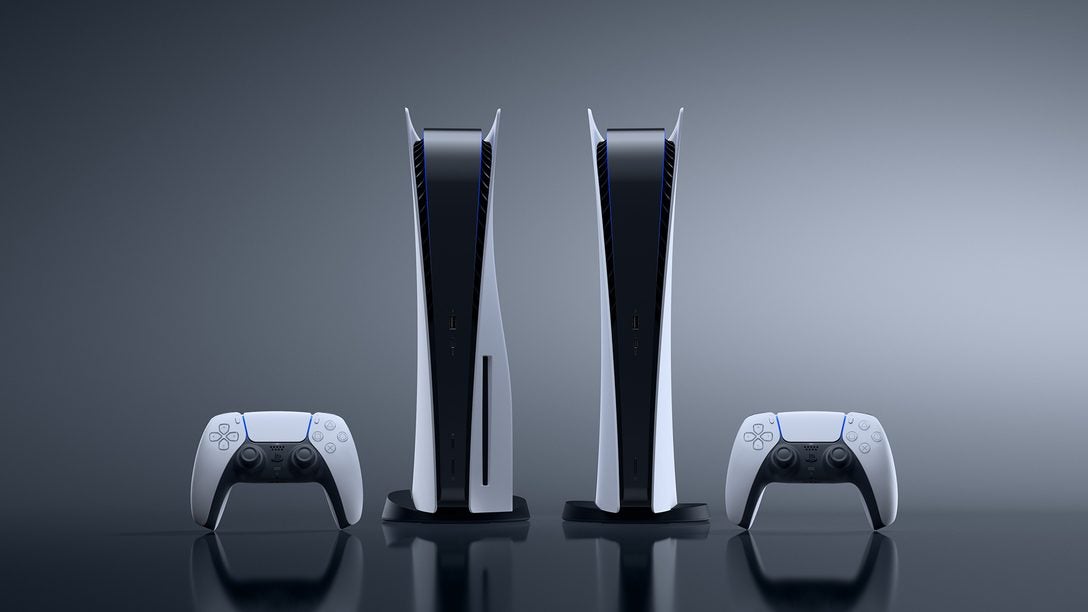 Consumer spending on video games was well over $6 billion in November, marking a 3% increase over the same period in 2021.
That's according to the latest figures from The NPD Group, which reported that this uptick was primarily driven by hardware sales. With PlayStation 5 more readily available than it was in November 2021, overall spending on consoles and other devices was up 45% year-on-year.
Here's what you need to know:
The numbers
November 2022
Total games spending: $6.3 billion (up 3% year-on-year)
Software spending: $4.7 billion (down 5%)
Hardware spending: $1.3 billion (up 45%)
Accessories spending: $289 million (up 10%)
Year-to-date
Total games spending: $49 billion (down 6%)
Software spending: $41.9 billion (down 7%)
Hardware spending: $5 billion (up 6%)
Accessories spending: $2 million (down 9%)
The highlights
As mentioned, replenished PS5 stock helped drive hardware sales, with Sony's console once again the biggest seller in terms of both dollars and units. Nintendo Switch came in second on both counts.
PS5 stands as the best-selling platform of 2022 in terms of dollar sales, although Switch still has it beaten when it comes to units.
The boost in hardware spending helped offset the 5% decline in software, where Call of Duty: Modern Warfare 2 marked a second consecutive month as the best-selling title on the market. The shooter fended off popular new releases such as God of War: Ragnarok and Pokemon Scarlet and Violet, and is now the biggest selling game of 2022 so far.
Accessories spending was up 10%, with NPD also noting there was a year-on-year increase in non-mobile subscriptions and premium downloads on console.
Meanwhile, Sensor Tower reported that mobile spending around Thanksgiving and Black Friday was down 5% compared to 2021, and 1% short of 2020.
A solid November means year-to-date total spending has reached $49 billion, although this is 6% down on 2021.
Barring significant changes in December, mobile spending for 2022 is expected to show a decrease of 1% to 2% compared to last year.
Here are the US Top 20 (based on dollar sales) from October 30 to November 26, 2022, courtesy of the NPD Group:
| | | |
| --- | --- | --- |
| 1 | 1 | Call of Duty: Modern Warfare 2 (2022) |
| 2 | NEW | God of War: Ragnarok |
| 3 | NEW | Pokemon Scarlet/Violet* |
| 4 | NEW | Sonic Frontiers |
| 5 | 4 | Madden NFL 23 |
| 6 | 3 | FIFA 23 |
| 7 | 8 | NBA 2K3* |
| 8 | 3 | NBA 2K23* |
| 9 | 39 | Marvel's Spider-Man: Miles Morales |
| 10 | 47 | Mario Party Superstars* |
| 11 | 10 | Elden Ring |
| 12 | 28 | Animal Crossing: New Horizons* |
| 13 | 11 | Mario Kart 8* |
| 14 | 6 | Mario + Rabbids: Sparks of Hope |
| 15 | 7 | Persona 5 |
| 16 | 5 | NHL 23 |
| 17 | NEW | Tactics Ogre: Reborn |
| 18 | 13 | Minecraft |
| 19 | 40 | Horizon II: Forbidden West |
| 20 | 36 | The Legend of Zelda: Breath of the Wild* |
* Digital sales not included
And here are the Top 10 mobile games based on US spending from October 30 to November 26, 2022, courtesy of Sensor Tower:
Candy Crush Saga
Roblox
Royal Match
Coin Master
Clash of Clans
Evony
Pokemon Go
Township
Jackpot Party - Casino Slots
Bingo Blitz