No show floor booth for Activision at E3
E3 floor plans reveal another big player has left the LACC show floor; EA returns with private meeting room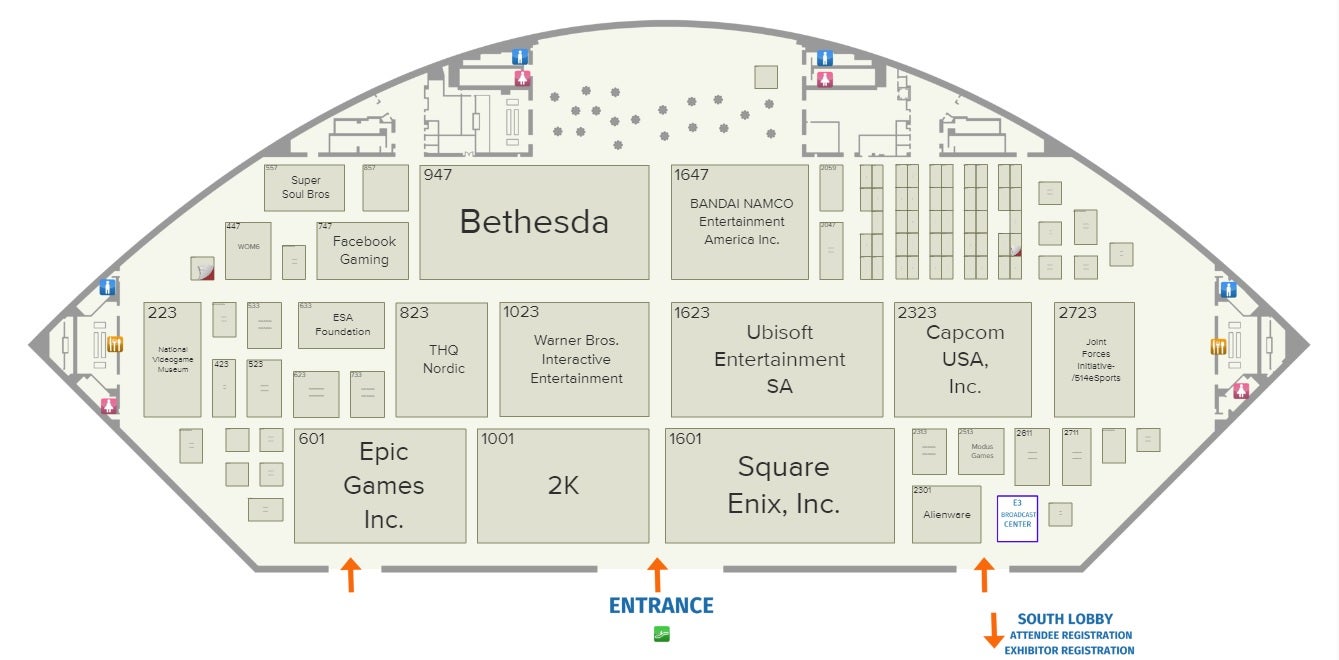 Activision's on-again, off-again relationship with the E3 show floor is off again. As noted by ResetEra user Rösti, the E3 exhibitor site has floor plans for this year's show at the Los Angeles Convention Center with all the largest booth spaces accounted for, and the Call of Duty company is not among them.
An Activision representative confirmed the company's plans, saying, "While we won't have a traditional space on the show floor, we look forward to participating at E3 across a number of activities."
Instead of a booth, Activision will be talking with partners in private meeting rooms upstairs at the LACC, much as it did in 2016. Activision also skipped E3 entirely in 2008. That was a smaller than usual edition of E3 and the first one back at the LACC after a one-year sojourn in nearby Santa Monica.
The E3 2019 floor plans also indicate a returning face to the LACC, as Electronic Arts is officially participating in E3 once again. While it won't have a presence on the show floor either, much like Activision it has booked a meeting room at the LACC.
EA originally left E3 in 2016 in favor of holding an off-site EA Play event prior to the show proper. It will run EA Play again this year, but is skipping the media briefing it has traditionally held during E3 week.
E3 2019 is set for June 11-13.