Nintendo: "The reality is that the Chinese market is almost all mobile and PC games"
Nintendo president Shuntaro Furukawa cools enthusiasm around the Chinese launch of the Switch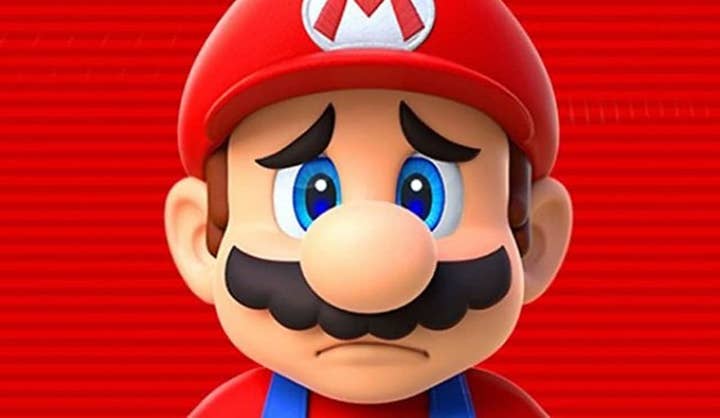 Nintendo president Shuntaro Furukawa has cooled expectations around the launch of the Switch in China, reminding investors of the challenge that all consoles have faced in the country.
Speaking to investors following Nintendo's last financial results, Furukawa fielded a string of questions regarding the company's plans for China -- sparked by the news that Tencent had been cleared by the Chinese government to distribute the Switch in the country.
Previously, Nintendo hardware like the DS and 3DS was sold in China under its subsidiary brand, iQue. However, as Furukawa pointed out, "we cannot say these were a great success," and a partnership with Tencent will increase its chances of expansion in the region.
However, even with a company as powerful as Tencent in its corner, Furukawa was keen to pour water on expectations around the Switch's performance.
"Looking forward, we don't expect our video game business in China to easily expand"

Shuntaro Furukawa
"We recognise that the Chinese market is vast and attractive, but looking forward, we don't expect our video game business in China to easily expand," he continued, emphasising that Nintendo's key markets today have been nurtured over a period of 30 years or more.
A launch window for the Switch still has not been set, he said, so Chinese sales were not included in the company's most recent forecast.
"However, even if it were to be included, we would not anticipate it having a significant effect on overall results for the financial year."
Furukawa positioned the move into China as one aspect of a much broader strategy to grow Nintendo's business beyond its traditional strongholds in Japan, Europe and the Americas. This process, he explained, "is not a short-term plan, but something we want to work on steadily over multiple years."
While China is a huge market for games, Furukawa pointed out that it is not traditionally well suited to the kind of products in which Nintendo specialises. He conceded that "expectations for our business there are probably very high," but expectations and reality can be very different.
Furukawa continued: "The reality... is that the Chinese games market is almost all mobile games and PC games. The market for dedicated video game platforms has not been very large, so we recognise that this will be a new challenge for us."
Regardless of the fact that Nintendo has not included Chinese sales in its forecasts up to and including March 2020, Furukawa is right that expectations for the Switch are indeed very high.
When the news broke about Tencent being granted approval, Nintendo's stock value increased by 17% in the immediate aftermath -- the largest single rise since July 2016, and the launch of Pokémon Go.