Nintendo Switch had 23 million-selling games in the last fiscal year
Update: Nintendo president Shuntaro Furukawa says there will be no new hardware announcement at E3 this year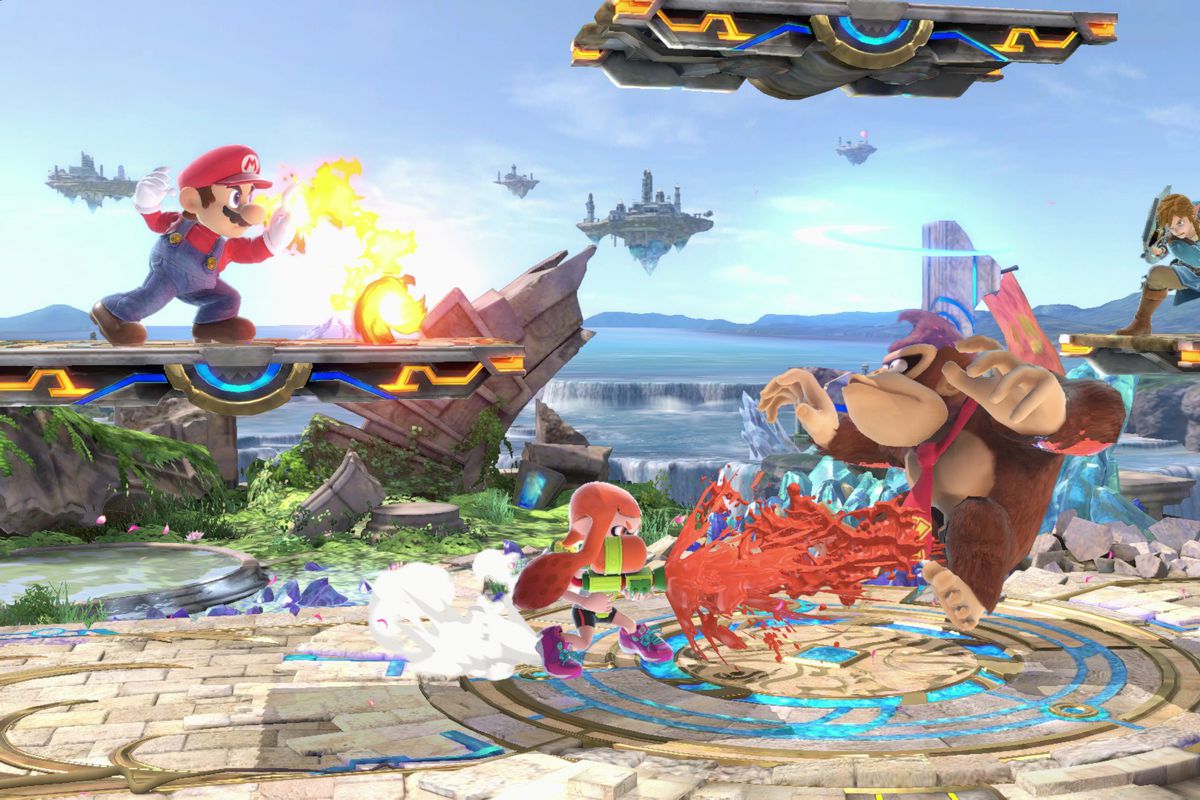 Original story:
Software sales drove revenue and profit growth for Nintendo in the last fiscal year, with 23 Switch games selling more than one million units.
The two biggest sellers were Nintendo's major launches for the year: Super Smash Bros Ultimate with 13.81 million units, and Pokémon Let's Go, Pikachu! and Pokémon Let's Go, Eevee! With 10.63 million units -- the third and fifth best-selling Switch games to date.
Nintendo's other big first-party release, Super Mario Party, sold 6.4 million units, but it was beaten by Mario Kart 8 Deluxe, which sold 7.47 million units despite having launched in April 2017.
In total, 23 Switch games became million-sellers during the fiscal year ended March 31, 2019, and 118.55 million units of software were sold overall -- an 86.7% increase over the prior year.
Nintendo's digital software business also increased, with full-game downloads on Switch almost doubling year-on-year to reach ¥118.8 billion ($1.1 billion).
In terms of hardware, Nintendo fell just short of its forecast with 16.95 million units of the Switch sold. That is an increase of 12.7% year-on-year, but it is shy of the 17 million units it expected to sell, which was itself cut from an earlier projection of 20 million units.
As of March 31, Nintendo Switch had sold 34.74 million units worldwide.
Nintendo earned ¥1.2 trillion ($10.7 billion) in revenue in the fiscal year, a 13.7% increase. It earned ¥194 billion ($1.7 billion) in profit, up 39% year-on-year.
Rumours of two new versions of the Switch continue to swirl, with the cheaper and more portable of the two expected to launch in the summer. However, Nintendo has yet to reveal plans for anything other than software.
In that sense, though, Nintendo has a busy year ahead, with Nintendo Labo Toy-Con 04: VR Kit this month, Super Mario Maker 2 in June, and Fire Emblem: Three Houses in July. Pokémon Sword and Pokémon Shield, a new Animal Crossing, and The Legend of Zelda: Link's Awakening are scheduled to launch in 2019, though firm dates have not been set.
It will also launch Dr. Mario World and Mario Kart Tour for mobile devices, the latter of which is about to start a closed beta test.
Update: Bloomberg reports that speaking to reporters in Osaka, Japan, Nintendo president Shuntaro Furukawa said that new Nintendo Switch hardware would not be announced at E3. He did not specifically squash reports that a smaller, cheaper Switch console would launch this fall.
"As a general rule, we're always working on new hardware and we will announce it when we are able to sell it," he said. "But we have no plans to announce that at this year's E3 in June."
Furukawa also noted that the Chinese launch of the console through partnership with Tencent was still a long way off.
Additional reporting by Rebekah Valentine.