Nintendo is not attending Gamescom
Platform holder will instead bring upcoming Nintendo Switch games to "numerous events throughout Germany"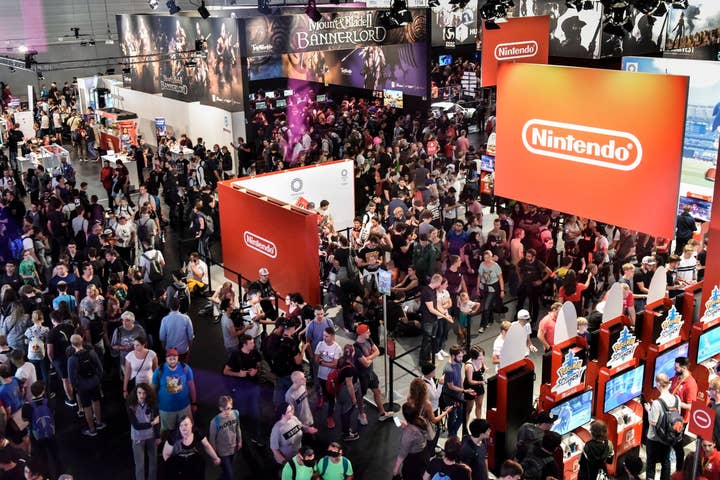 Nintendo will not be participating in this year's Gamescom event.
The Mario maker's European office issued a statement to Games Wirtschaft, spotted by VideoGamesChronicle, confirming it will not be heading to Cologne this August.
"Gamescom is a key event in Nintendo's calendar of events," Nintendo of Europe told the site. "This year, however, after careful consideration, we have decided against participating in Cologne."
The company said that consumers will instead be able to get their hands on new games for Nintendo Switch "at numerous events throughout Germany."
Confirmed events include the SWR Summer Festival, the Stuttgart Children and Youth Festival, Frankfurt's Main Matsuri Japan Festival, DoKomi in Düsseldorf, and AnimagiC in Mannheim.
"We look forward to seeing our fans again at many regional events," the statement concluded.
This year marks the first time Gamescom has returned to Cologne since 2019 due to the pandemic, now running as a hybrid event with online activity for people who are unable to attend.
It will run from August 24 to 28, and is focused on being a "climate-friendly" games convention. We spoke to co-organiser Felix Falk about plans for this year's show back in March.
Nintendo, meanwhile, seems to be keeping relatively quiet. The wave of summer games showcases filling the void left by E3 kicked off with last week's State of Play by PlayStation and includes an Xbox & Bethesda presentation this coming Sunday.
But, at the time of writing, there is no word of a Nintendo Direct taking place among these other events, or in the near future.
Of course, that hasn't stopped the analysts and editors we spoke to from including Nintendo in their Not-E3 predictions.